The Syrian regime, once again, pursues another chapter of forced displacement of the Syrian people on Saturday, forcing hundreds of opposition fighters and civilians out of Al Waer city in Homs province.
More than 1,500 people have evacuated the neighborhood on Saturday, where Syrian Arab Red Crescent (SARC), Russian and Syrian forces were overseeing the evacuation, to ensure the departure process is completed smoothly.
The evacuation process will continue until about 10 thousand people leave the besieged neighborhood.
Opposition activists and the Syrian Observatory for Human Rights said that between 10 thousand to 15 thousand rebel fighters and civilians will leave in batch in the upcoming weeks under the deal between the regime and the committee of opposition fighters in the neighborhood.
The head of the Homs Media Center, which is managed by opposition activists, said that large numbers are evacuating at a time because they do not trust the Assad regime, who has besieged the city for years, bombing and starving the people.
He added that many people refuse to stay for fear of arrest, and that about 15 thousand so far signed the papers for evacuation.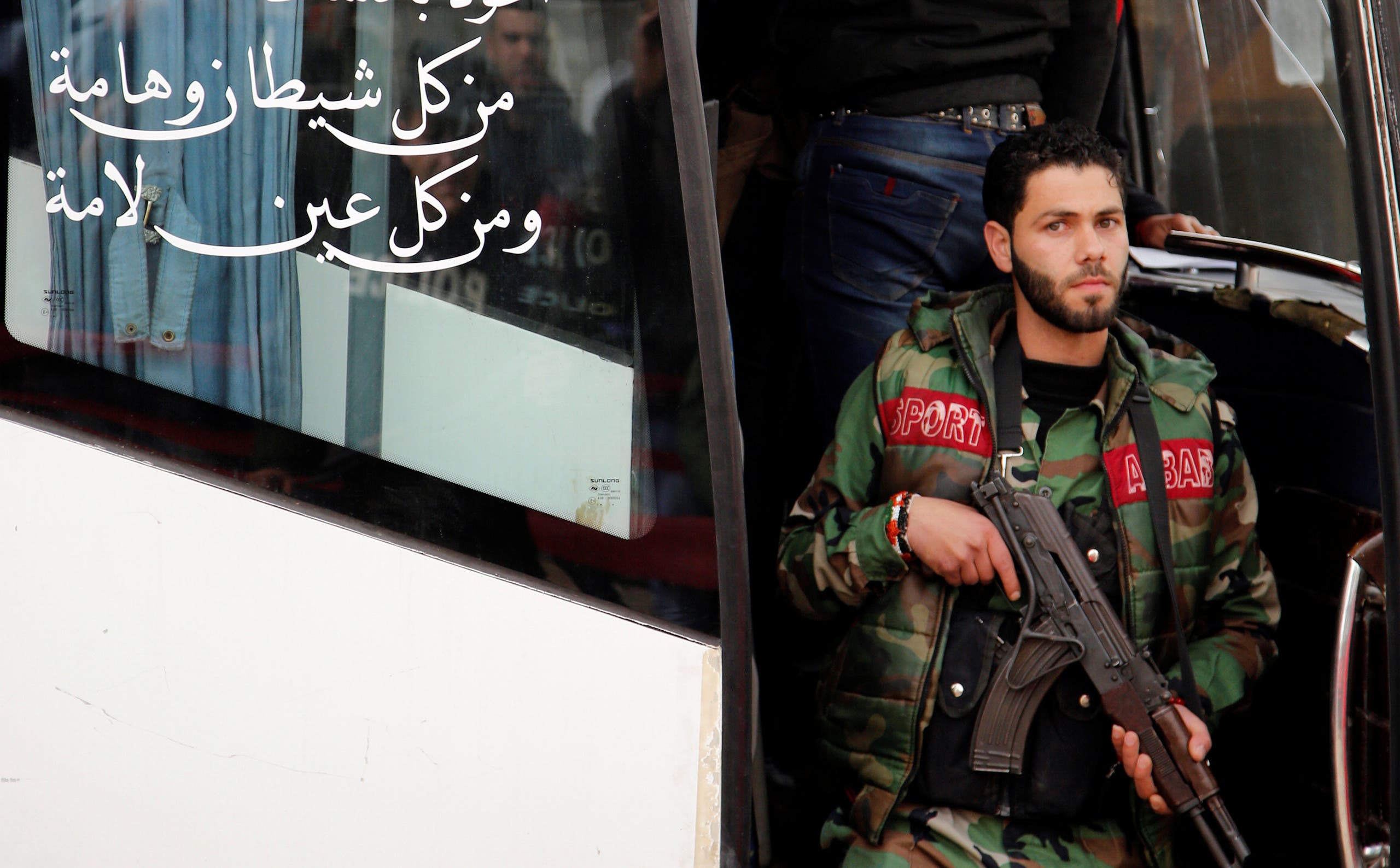 The largest evacuation operation
The Syrian Observatory for Human Rights, a Britain-based war monitor, said the buses would go to the Jarablus area in the north, held by Turkey-backed rebels.
Once completed, it would mark the biggest evacuation during the war out of one Syrian district, which is home to about 40,000 civilians and more than 2,500 fighters, the monitoring group said.
After three years of siege, the residents of al Waer have no other option but to get on board of the green buses of displacement and leave their homes.
This human tragedy is not the first to take place in the province.
Three years ago in 2014, hundreds of residents of Homs were forced out of the old city after fierce battles and siege.