Egyptian extremist Abu el-Alaa Abdrabu confirmed killed in Syria air strike
An extremist militant responsible for the assassination of Egyptian prominent thinker Farag Foda and a number of terror attacks against tourists and locals over the years nwas confirmed killed in Syria, Al Arabiya has learned.
The Egyptian extremist, named Abu el-Alaa Abdrabu, initially joined ISIS in Syria but then switched allegiance to Ahrar al-Sham was killed on Thursday during an air raid targeting his group in Syria.
A former militant leader of the group confirmed to Al Arabiya's digital correspondent in Cairo that Abdrabu was killed.
Abdrabu was one of the leaders of the outlawed Jamaa Islamiya militant group in Egypt during the 1970s and 1980s and was sentenced to life imprisonment for the death of Egyptian writer Farag Foda in 1992. He was also charged and sentenced for terror attacks targeting tourists and locals over the years.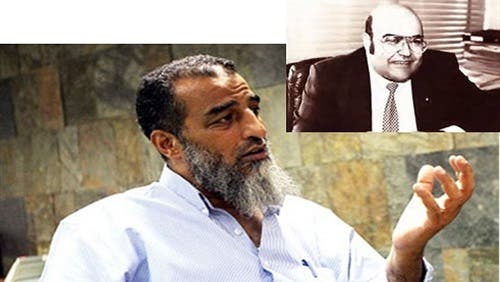 He was released from prison by deposed former Egyptian president Mohammed Morsi in 2012 and after taking part in the Rabaa al-Adawiya protests a year later, fled to Syria where he joined ISIS.
Foda was assassinated in June 9, 1992, after leaving his office when he was shot dead by two extremists.