The official website of Harakat al Nujaba militia has published pictures showing the presence of its elements in the vicinity of Damascus, to support the head of the Syrian regime Bashar al Assad in his war against the Syrian opposition, which is acquiring military gains in Jubeir, Abbasin and Fares Khouri street.
Harakat al Nujaba, which adopts the ideology of Iran Supreme Leader Ali Khomeini, asserted that the images published by the elements are in the context of their presence in the "vicinity of Jubeir and Abbasin," according to a report released Thursday.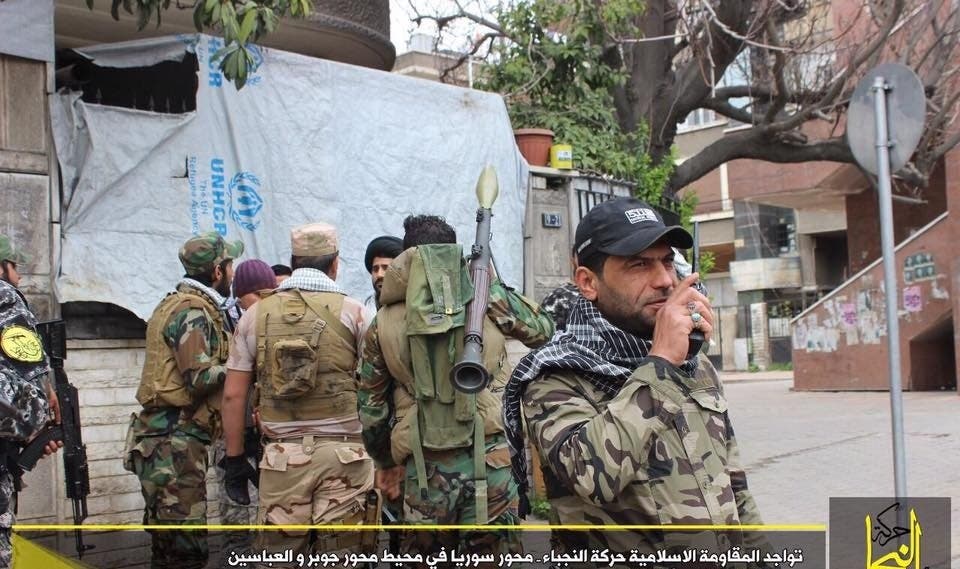 The militias have posted various pictures of their elements deployed in the area, in their uniforms.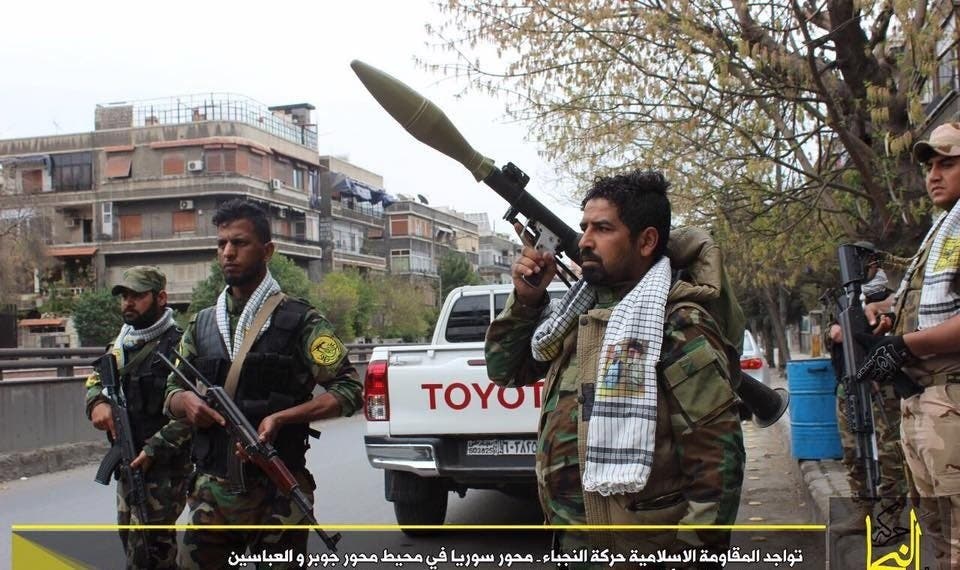 One photograph shows the presence of one of the militias' religious figures, without naming him, wearing his turban and uniform and carrying his chaplet.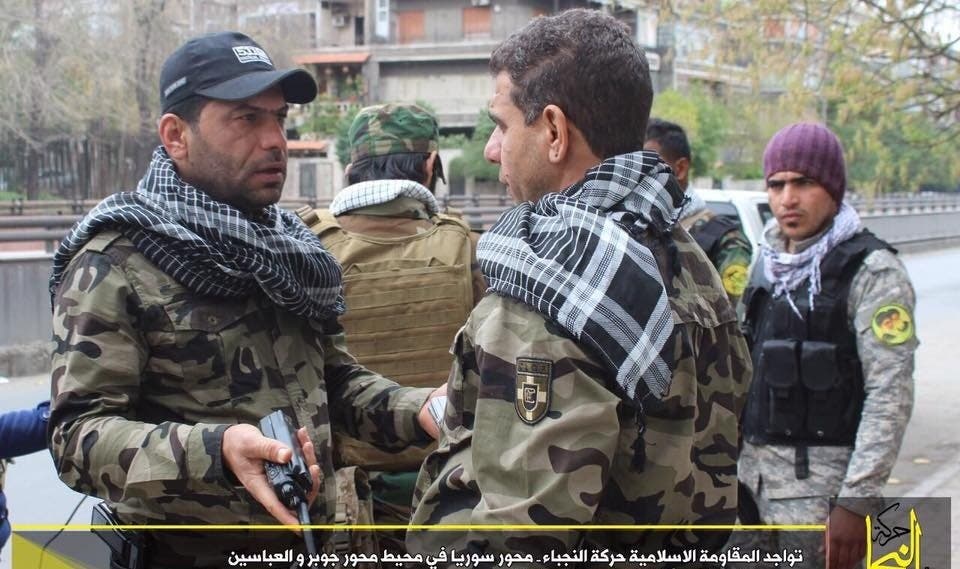 Iran has brought dozens of sectarian militias to Syria to fight and maintain al Assad regime, led by the Lebanese Hezbollah militia, the Iraqi Nujaba which follow the ideology of Iran's Supreme Leader, the Fatimiyoun militia and others.