Palestinians in the West Bank began a general strike on Thursday morning in solidarity with Palestinian prisoners held in Israeli jails who have been on a hunger strike for 11 days.
Announced by Palestinian Authority President Mahmoud Abbas' Fatah party on Saturday, the strike saw government and private institutions and shops closing their doors in various provinces.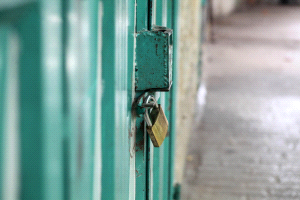 Universities and schools are also part of the strike, however health service are excluded.
Rallies are planned in all West Bank cities, processing towards protest tents.
Prominent prisoner Marwan Barghouti accused Israel of "inhumane" treatment of prisoners and "judicial apartheid."
Palestinian prisoners have mounted repeated hunger strikes. The last large-scale hunger strike was in February 2013, when 3,000 Palestinians refused to eat for one day to protest against the death of a fellow detainee.