A car bomb blast killed at least five people on Wednesday in the rebel-held Syrian town of Azaz by the Turkish border, the Syrian Observatory for Human Rights said.
The dead were four civilians and a police officer, the Britain-based monitor said, adding that the toll could rise because a number of those wounded were in serious condition.
The blast littered the ground with debris and set an enormous fire that sent thick clouds of black smoke billowing into the air.
Civil defense workers and residents tried to put out the blaze.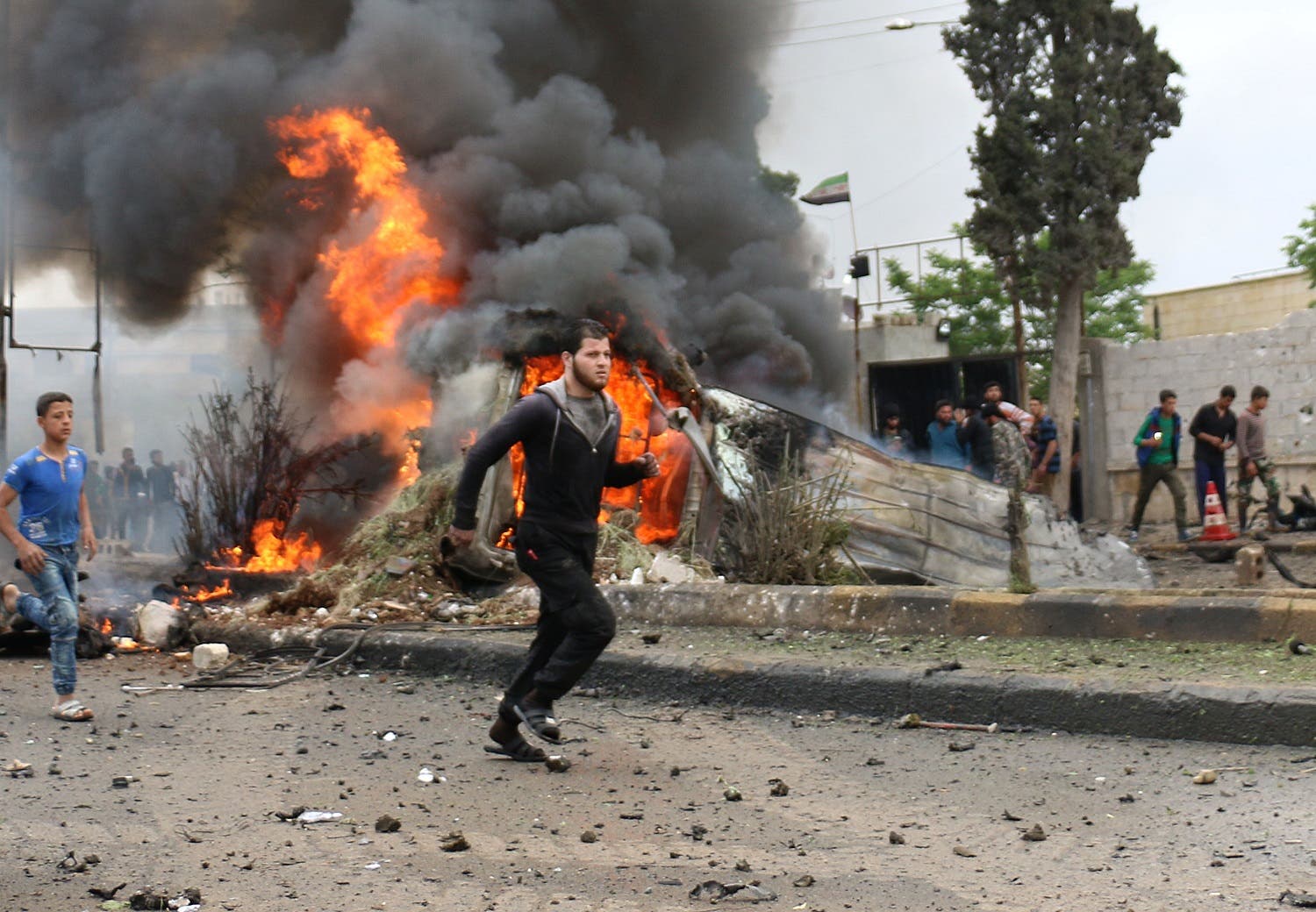 The dead were placed in black body bags, next to which grief-stricken mourners sat weeping or staring in shock.
The blast hit near a mosque and the headquarters of the opposition's provisional government, formed in November 2013, which administers some areas under rebel control.
Azaz has regularly been targeted in bomb blasts, including on January 7, when at least 48 people were killed in a tanker truck blast.
Most of those killed in that attack, which rebels blamed on ISIS, were civilians.
More than 320,000 people have been killed in Syria since the conflict began in March 2011 with anti-government protests.