The representative of the Jewish community in Tunisia's Djerba, Perez Traboulsi, said in an interview with local media that all security precautions have been taken and are put in place to secure a safe pilgrimage.
"We are expecting 3,000 Jewish people to participate in the pilgrimage this year," Traboulsi said.
He also accused the Israeli government of trying to disrupt the event, giving the impression that Tunisia is not safe – which in reality is not true.
Israel warned its citizens on Wednesday against visiting Tunisia, where Jewish pilgrims will celebrate a religious festival later this month, citing the threat of jihadist attack. It also said any Israelis currently there should "leave the country immediately."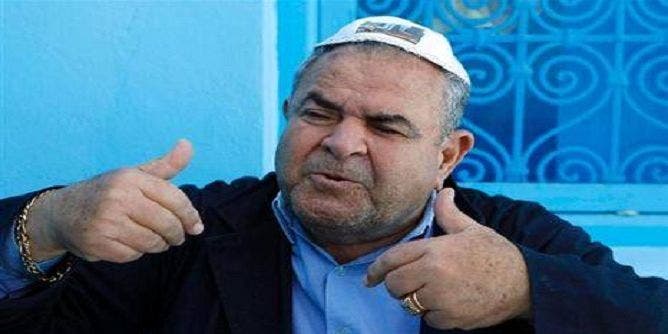 The festival of Lag BaOmer, taking place this year on May 14-15, draws hundreds of Jews to tombs of revered rabbis as well as the famed El Ghriba synagogue on the Tunisian holiday island of Djerba.
"Terrorist elements, especially those affiliated with global extremism, continue to act toward carrying out attacks in Tunisia," the counter-terrorism bureau said in a statement released by the office of Prime Minister Benjamin Netanyahu.
"There is a risk of attacks, against Jewish destinations as well," the bureau said, recommending that visits to Tunisia be avoided. The counter-terrorism bureau has issued similar warnings about Lag BaOmer in previous years, with last year's Djerba event taking place under heavy security due to heightened worries.
Tunisia was also where an engineer working for Palestinian movement Hamas was assassinated in December. Mohamed Zaouari, 49, was a drone expert, murdered at the wheel of his car outside his house in Tunisia's second city Sfax. Hamas accused Israel of killing him. Israel did not respond to the allegation.
Last month, the counter-terrorism bureau warned Israelis against visiting Egypt's Sinai region ahead of the Jewish Passover holiday. It even took the rare measure of closing the border crossing. The move followed a series of deadly bomb attacks on Egyptian churches.
During the 11 days the crossing was closed, a rocket from the Sinai hit southern Israel and an Egyptian policeman was killed near the peninsula's St Catherine's monastery in an attack claimed by ISIS. Djerba is home to one of the last Jewish communities in the Arab world.
But the number of pilgrims visiting El Ghriba has fallen sharply since a 2002 suicide bombing claimed by al-Qaeda killed 21 people. Prior to the attack, the celebrations in Djerba would attract almost 8,000 people each year, from countries including Britain, France and Italy as well as Israel.