As President Donald Trump became the first sitting US president to visit the hallowed Western Wall on Monday, it remained unclear whether his administration was changing longstanding US policy by declaring the wall's location to be Israel, versus Jerusalem.
Heading to Israel on the second stop in the president's nine-day tour of the Middle East and Europe, US Secretary of State Rex Tillerson addressed questions over whether the administration is considering a change in policy, after top officials offered conflicting views.
"The wall is part of Jerusalem," he said, declaring an undeniable fact accepted by all sides. He didn't elaborate on the more delicate question: whether the administration would change US policy over the status of Jerusalem.
The president arrived at the wall Monday afternoon, donning a yarmulke, as is the tradition at Jewish holy sites. His wife, Melania, daughter Ivanka and son-in-law, Jared Kushner, accompanied him. Ivanka Trump converted to Judaism to marry Kushner, an orthodox Jew.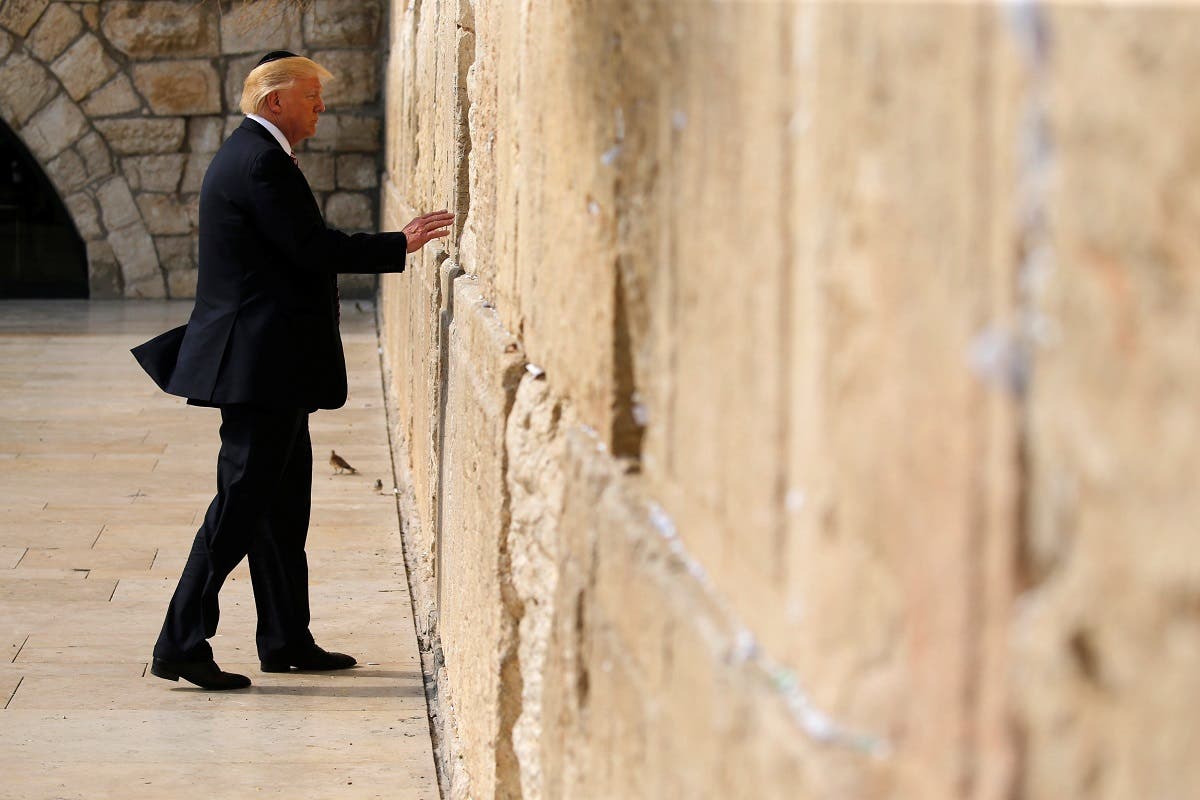 Trump pressed his right hand against the wall and closed his eyes, seemingly in prayer. He called it a "great honor" to be the first sitting president to visit the holy site.
Israel captured the Old City, home to important Jewish, Christian and Muslim religious sites, along with the rest of east Jerusalem in the 1967 war. The US has never recognized Israeli sovereignty over territory occupied in 1967, including east Jerusalem. For this reason, US officials refuse to say that the wall is part of Israel.