Tribal leaders of Nineveh province called the international community to distance Popular Mobilization militias from Mosul and its suburbs and stop Iranian expansion in the region.
This statements came at a tribal conference held in a region of northwest of Mosul.
The tribes accused the popular mobilization militias of bulldozing houses and stealing properties in captured areas west of Mosul.
The Iranian-backed Shiite militias have been part of a coalition of forces that began the Battle for Mosul operations to retake the city from ISIS extremists last year.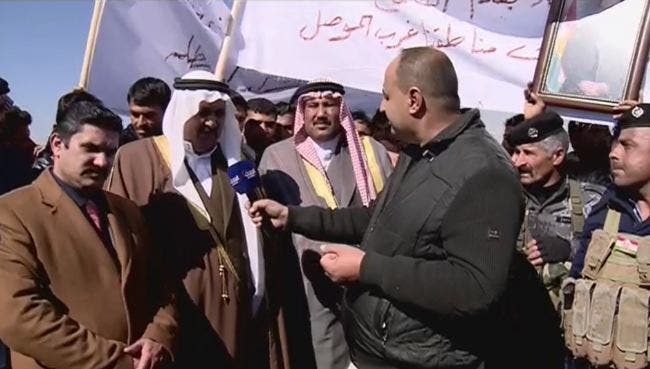 Iraq's Planning Minister Salman Al-Jumayli said on Wednesday that a plan has been formulated to rebuild the liberated areas from ISIS over the span of the next 10 years with $100 billion starting 2018.
"The plan to bring stability and development for the liberated areas will be in two steps. The first will be from 2018 to 2022, and the second from 2023 to 2028," Al-Jumayli said in a statement he made on the sidelines of his meeting with the World Bank's Regional Director Saroj Kumar Jha, the Ankara-based Anadolu agency reported.