President Donald Trump on Friday decried an attack on Coptic Christians in Egypt that left at least 28 dead, calling on allies to band together to defeat terrorism.
"The bloodletting of Christians must end, and all who aid their killers must be punished," he said in a statement issued by his press office as he attends the G7 summit in Taormina, Italy.
"Terrorists are engaged in a war against civilization, and it is up to all who value life to confront and defeat this evil."
Hours earlier, masked men in three pick-up trucks had attacked a bus carrying Coptic Christians on a visit to a monastery south of Cairo.

There was no immediate claim of responsibility for the latest attack on Copts after the Islamic State jihadist group bombed three churches in December and April, killing dozens of Christians.

"This merciless slaughter of Christians in Egypt tears at our hearts and grieves our souls," said Trump, who met Egyptian President Abdel Fattah al-Sisi at a summit in Riyadh last week.
"Wherever innocent blood is spilled, a wound is inflicted upon humanity. But this attack also steels our resolve to bring nations together for the righteous purpose of crushing the evil organizations of terror, and exposing their depraved, twisted and thuggish ideology."
Trump said the United States "makes clear to its friends, allies and partners that the treasured and historic Christian Communities of the Middle East must be defended and protected.
"Civilization is at a precipice -- and whether we climb or fall will be decided by our ability to join together to protect all faiths, all religions, and all innocent life. No matter what, America will do what it must to protect its people."
Pope denounces 'barbaric' attack
Pope Francis denounced a bloody attack on Coptic Christians in Egypt on Friday as "barbaric" and urged the country to join in reconciliation, the Vatican said.
In a message to Egyptian President Abdel Fattah al-Sisi, the Holy See said Francis was "deeply saddened to learn of the barbaric attack in central Egypt and of the tragic loss of life and injury caused by this senseless act of hatred."

"Pope Francis expresses his heartfelt solidarity with all those affected by this violent outrage," said the message, sent in the pontiff's name by the Vatican's No. 2, Cardinal Pietro Parolin.
"His Holiness commends the souls of the deceased to the mercy of the Almighty. He assures their grieving families and all who have been injured of his ardent prayers, and he pledges his continued intercession for peace and reconciliation throughout the nation."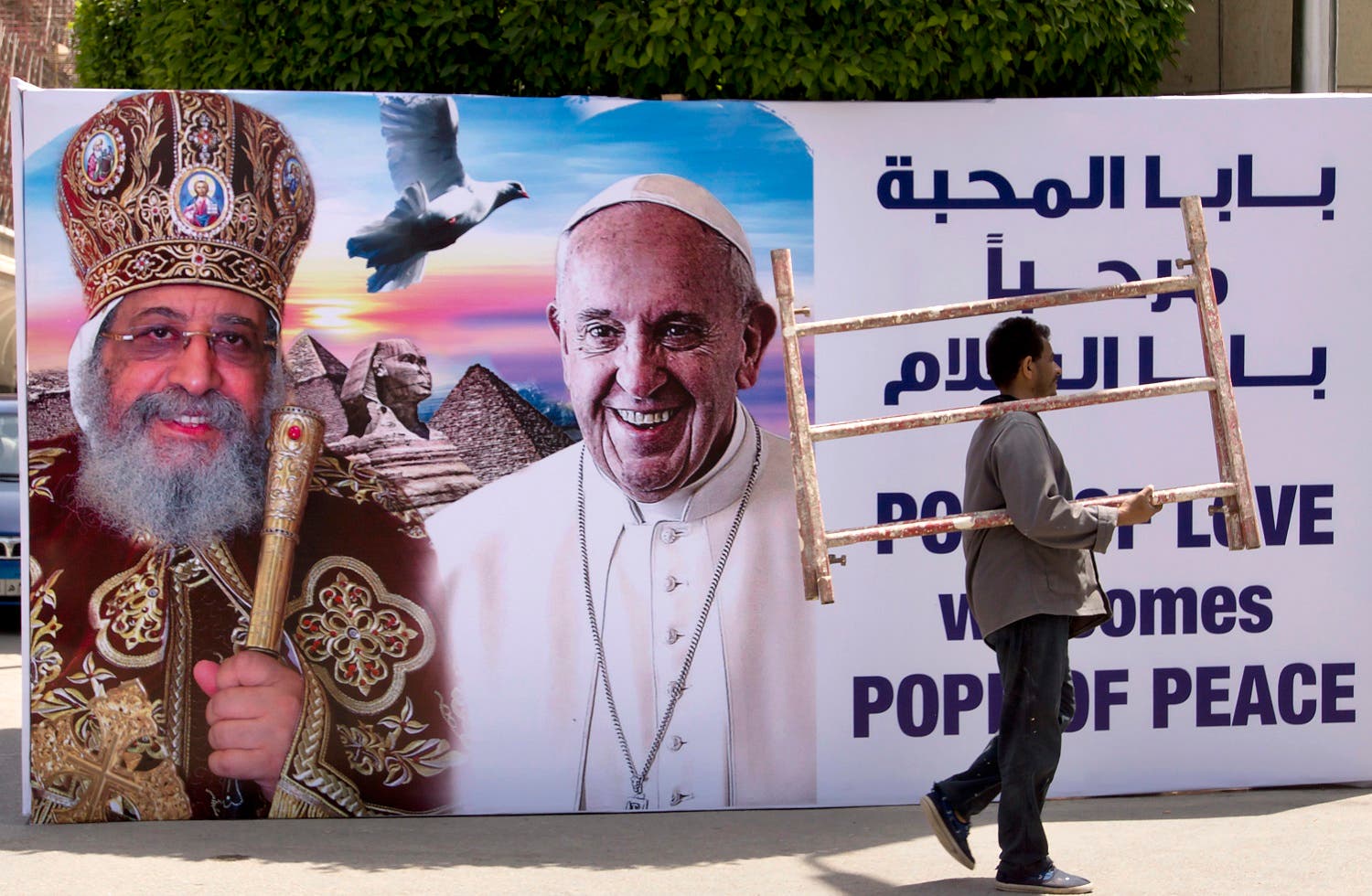 Francis made a historic visit to Egypt last month in support of the embattled Coptic minority and to plead for tolerance and dialogue.
The spiritual leader of the world's almost 1.3 billion Catholics also became the first pope to visit the headquarters of the grand imam of Al-Azhar, Ahmed al-Tayeb, one of the Muslim world's leading religious authorities.