Attackers raided Iran's parliament and opened fire at the Mausoleum of Ayatollah Khomeini a few kilometers south of the capital on Wednesday morning, in near simultaneous assaults that killed at least 12 people, media reported.
Tasmin news agency said there were unconfirmed reports that the attackers had taken four hostages inside the parliament building. One of the attackers on Iran's parliament complex blew himself up on the fourth floor amid an ongoing siege, state broadcaster IRIB reported.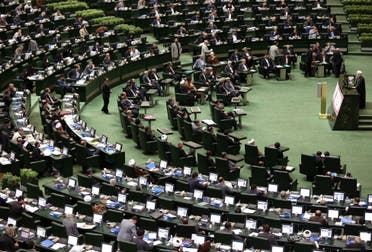 Three assailants, one with a pistol and two with AK-47 assault rifles, carried out the attack in central Tehran, lawmaker Elias Hazrati told state television.

Another lawmaker said one of the assailants was surrounded by security forces and all the doors to the building had been closed, ISNA news agency reported. The attackers killed seven people and wounded several others, Tasmin said.
"I was inside the parliament when shooting happened. Everyone was shocked and scared. I saw two men shooting randomly," said one journalist at the scene, who asked not to be
named.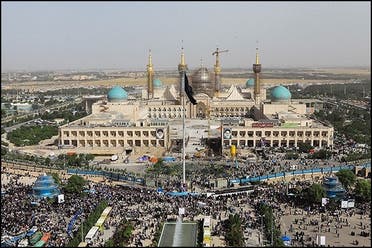 Around half an hour later, an attacker opened fire at the Mausoleum of Ayatollah Khomeini, injuring several members of the public, Iran's English-language Press TV said.

State news agency IRNA quoted an official at the mausoleum as saying the attacker had set off a suicide bomb after shooting at people. Ayatollah Ruhollah Khomeini launched the Islamic revolution in 1979.

Iranian TV said parliament had resumed, and broadcast footage of what it said was the opening session proceeding normally.
The deputy head of the National Security Council said in an interview on state television that the assailants were from Iran.
Meanwhile, Supreme leader Ayatollah Ali Khamenei said Wednesday deadly attacks in Tehran were mere "fire-crackers" that would have no effect on the Iranian people.
"The Iranian nation is moving forward and these fire-crackers that happened today will not have the slightest effect on the will of the people," Khamenei told students in the capital after the attacks.
The United States condemned the "terrorist" attacks in Tehran and Saudi Arabia said it denounced all "terrorism."

(With Reuters and AFP)