Iran fires missiles into Syria targeting ISIS in revenge for Tehran attacks
Iran's Revolutionary Guard said it launched a series of missiles into Syria on Sunday in revenge for deadly attacks on its capital that were claimed by ISIS.
It was the first missile attack by Iran outside its own territory in 30 years, since the Iran-Iraq war of 1980-88, media in the Islamic republic reported.
It came hours after supreme leader Ayatollah Ali Khamenei, in a statement on his website, vowed Iran would "slap its enemies" in honor of the victims' families, including those killed in Syria and Iraq.
The missiles were fired from western Iran across the border into Deir Ezzor province, in northeastern Syria, targeting what the Guard called "terror bases".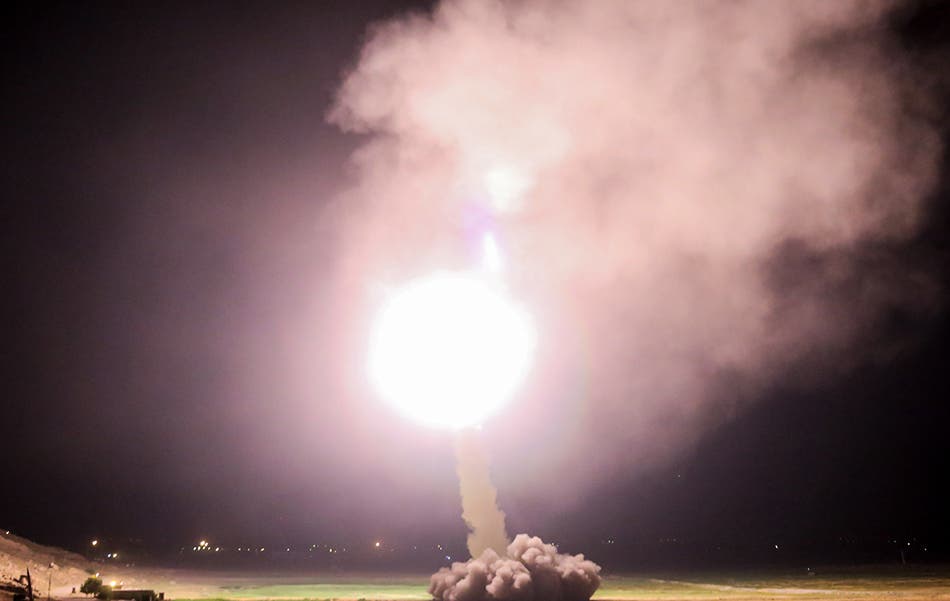 The Guard said, in a statement published on its Sepahnews website, that the missiles were "in retaliation" for the June 7 attacks on Tehran claimed by ISIS.
"Medium-range missiles were fired from the (western) provinces of Kermanshah and Kurdestan, and a large number of terrorists were killed and weapons destroyed," the statement said.
It said the attack targeted "a command base.... of the terrorists in Deir Ezzor", Syria's oil-rich eastern province.