Qaradawi's daughter, husband sent to separate prisons pending investigation
Egyptian prosecution finished interrogating Ula al-Qaradawi, daughter of Islamic hardline cleric Yusuf al-Qaradawi, and her husband Hussam Khalaf, member of the supreme council of al-Wasat Party (Center Party) and they were transferred to separate prisons pending investigation.

According to their lawyer, Ahmad Abu al-Ula, Ula was transferred to a women's prison in El Qanater where she will be in solitary confinement while her husband was transferred to a high-security prison in Tora.

Ula refused to answer the investigators' questions unless her lawyer was present. The prosecution addressed the charges made against her and presented some documents it had found in her house and that reveal the details of her connection to the Brotherhood and that she funds them, supports them and incites them to protest, stir chaos and topple state institutions.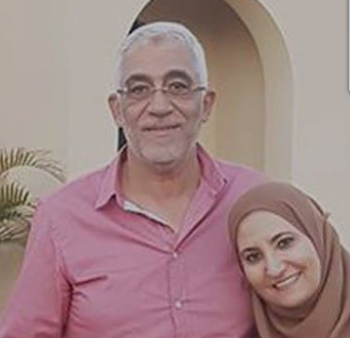 Ula and Hussam were arrested earlier this week by Egyptian authorities to investigate their involvement in funding terrorist groups and providing financial support for the Muslim Brotherhood and its affiliates.

The prosecution on Monday decided to hold them under custodial investigation for 15 days on charges of financing the Muslim Brotherhood and joining a terrorist group, which aims to obstruct constitutional provision, defies the writ of the government, violates citizens' personal freedom and harms national unity and peace.

The list of charges also included leading a terrorist group that calls for violation of government establishments and targeting public facilities to cripple the state, disrupting established systems, and knowingly endangering public safety. It also extended to providing the Muslim Brotherhood with financial support from other countries.