Prominent Palestinian politician and rights campaigner Khalida Jarrar has been ordered detained for six months without trial by Israeli authorities, a rights group said. Jarrar was arrested earlier this month over her membership of a movement that Israel considers a terrorist organization.
She had been released from prison only a year before. A legislator in the largely defunct Palestinian parliament, she was given a six-month administrative detention order, said the Addameer rights NGO that she used to head.
A confirmation hearing will be held at Ofer military court in the Israeli-occupied West Bank on July 17, Addameer said in a statement issued late Wednesday. The detention "constitutes an attack against Palestinian civil society leaders", the movement said.
The Israeli army said Jarrar was arrested on July 2 and that a six-month administrative detention order was issued against her because of her activities "as an important official of the Popular Front for the Liberation of Palestine, a terrorist organization".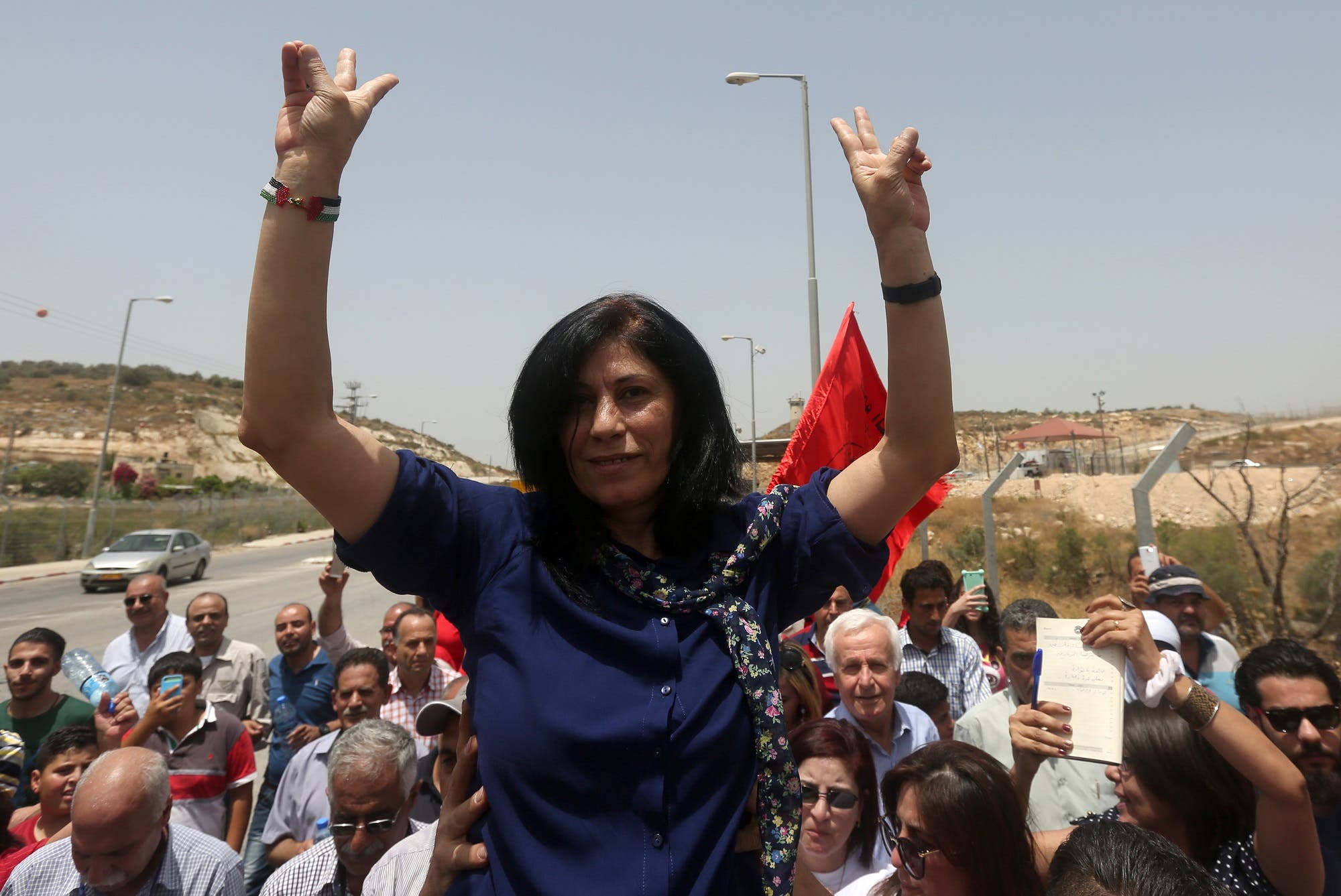 'Threat to security'
In a statement it said such orders are issued as a preventive measure of last resort in cases where detainees represent "a serious and concrete threat to security". Jarrar is a senior figure in the PFLP, a Marxist party considered a terrorist organization by Israel, the United States and the European Union.
Many of its leaders are in custody and Jarrar has been jailed multiple times.
The 54-year-old had only been released in June 2016 after 14 months in an Israeli jail for allegedly encouraging attacks against Israelis. Israel's controversial administrative detention policy allows imprisonment without trial for six-month periods, renewable indefinitely.
Israel says the policy is intended to allow authorities to hold suspects while continuing to gather evidence, with the aim of preventing attacks in the meantime. But the system has been criticised by Palestinians, human rights groups and members of the international community who say Israel abuses the measure.
The Palestinian Prisoners' Club says around 6,500 Palestinians are currently in Israeli jails, including around 500 in administrative detention. Jarrar is the 11th member of the Palestinian parliament currently in jail, according to the prisoners' club.