Israeli police declared Friday's Muslim prayers will not be held at Jerusalem's holiest site after two Israelis were critically wounded in a shooting near the site.
Israeli forces arrest Mufti of Jerusalem Sheikh Mohammed Hussein.
Palestinian President Abbas, in phone call with Israel's Netanyahu, condemns deadly attack at Jerusalem holy site, reported Palestinian news agency WAFA.

The ancient, marble-and-stone compound houses the al-Aqsa Mosque, Islam's third-holiest site, and the 7th century Dome of the Rock. Thousands pray there every Friday.
Police were still checking whether the gunmen, who were reportedly killed by security forces, were Palestinian, a spokesman said.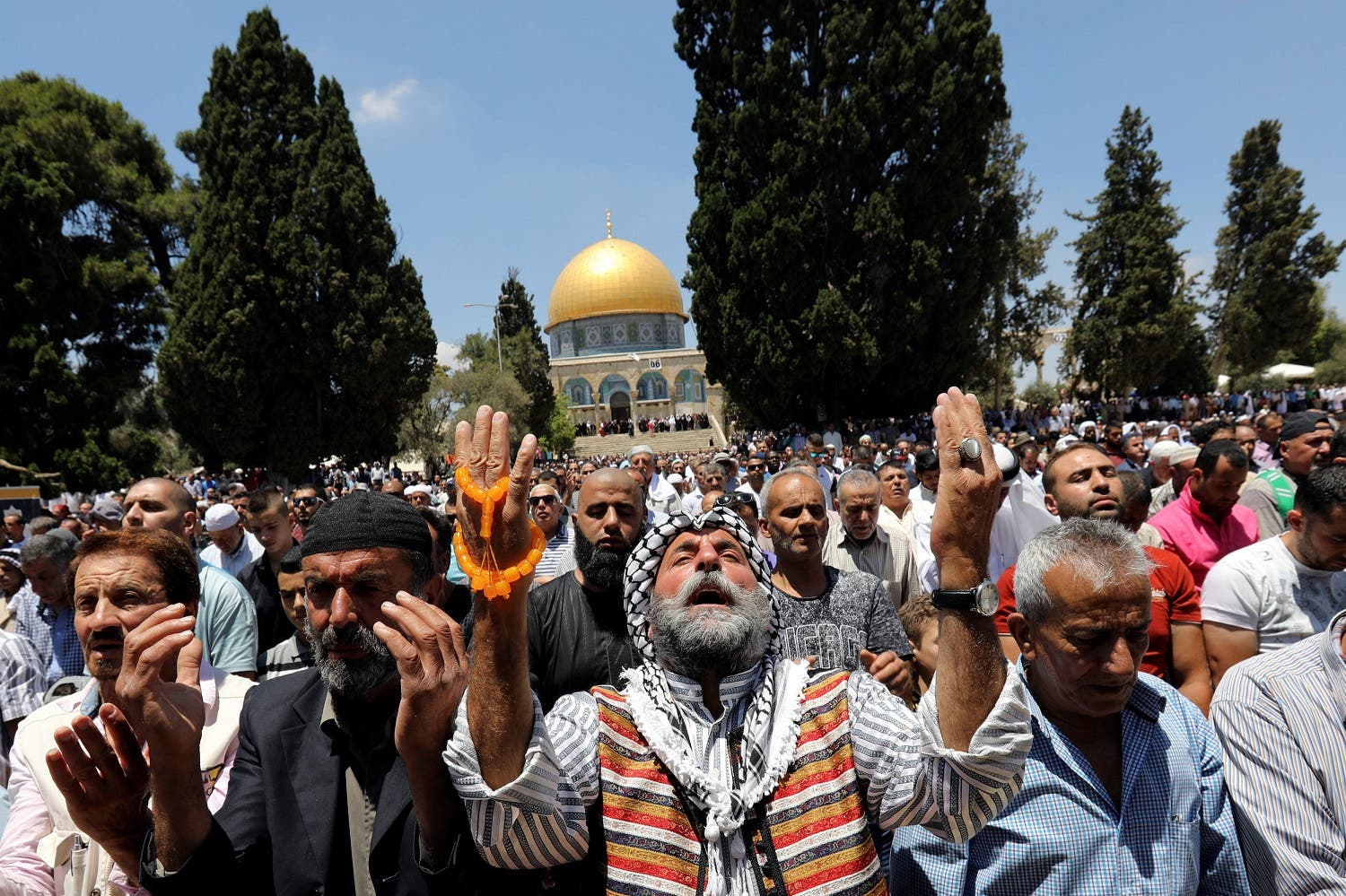 It was earlier reported that three attackers opened fire near Jerusalem's holiest site on Friday, wounding three Israelis, two of them critically, before they were killed, Israeli police said.
Army Radio said the shooting took place near the sacred site known to Muslims as Noble Sanctuary and to Jews as Temple Mount.
Police said the three attackers were killed by security forces. The Israeli ambulance service Magen David Adom said two of the Israelis wounded were receiving life-saving treatment.