14 Palestinians were wounded in clashes between worshipers and the Israeli forces after the evening prayers in Bab al-Asbat gate on Tuesday.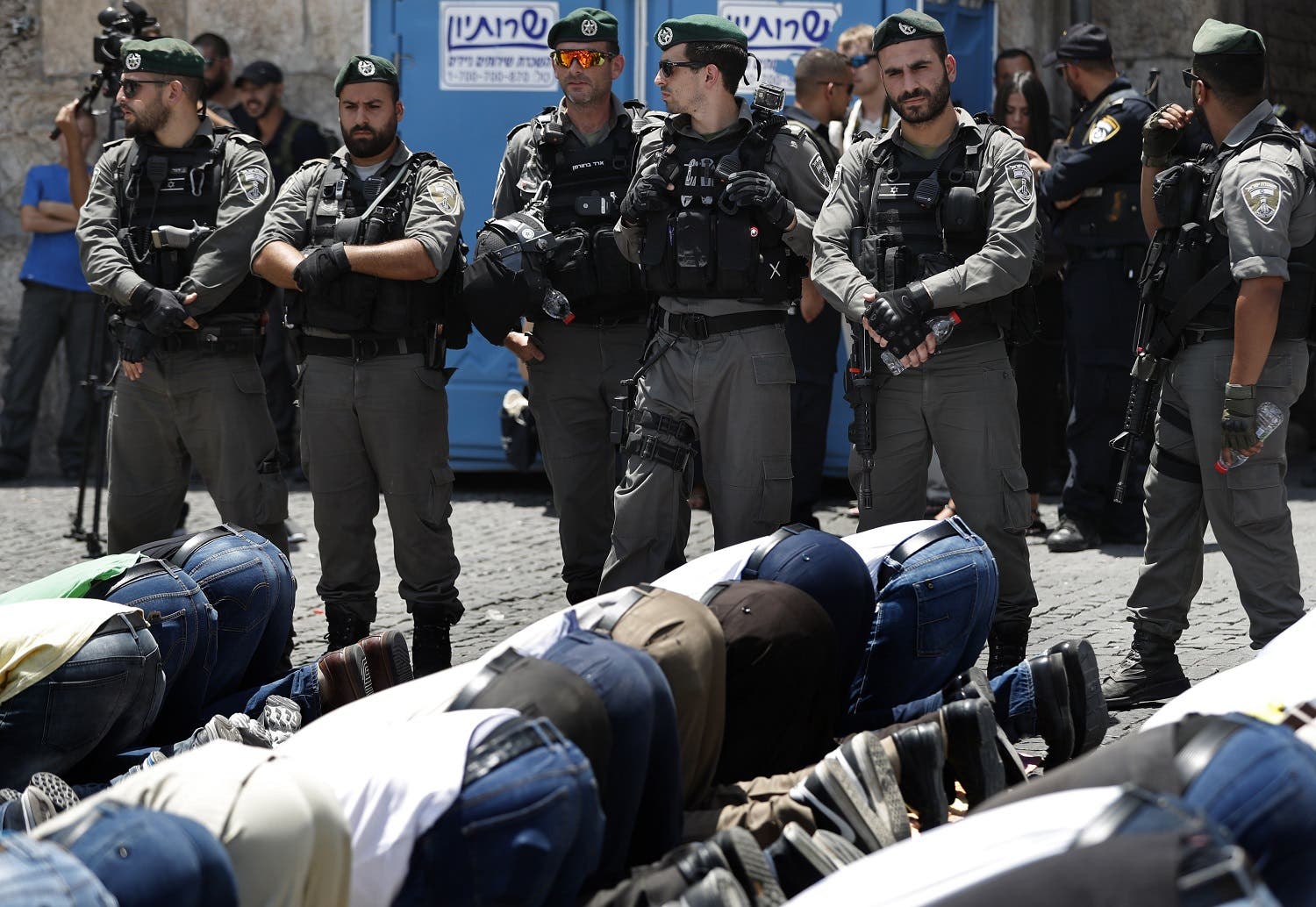 Israeli forces stand guard as Palestinian Muslim worshippers, who refuse to enter Al-Aqsa mosque compound due to newly-implemented security measures by Israeli authorities. (AFP)


A hospital official said one man had suffered a serious head wound from a rubber bullet fired from close range but an Israeli police spokesman denied that rubber bullets had been used.

Tensions have increased around the compound, which is holy to Muslims and Jews, since three Arab-Israeli gunmen shot dead two Israeli policemen outside the complex on Friday in one of the most serious attacks in the area in years.

The assailants were killed by security forces and Israeli authorities briefly closed the compound.

When it was reopened on Sunday, metal detectors had been installed, to the anger of Muslim religious authorities. Israeli officials said they were a permanent measure but many worshipers refused to go through them and preferred to pray outside the compound.
SHOW MORE
Last Update: Wednesday, 20 May 2020 KSA 09:51 - GMT 06:51