A Lebanese mediator was killed on Saturday in a second day of fighting between Hezbollah and militants near the border with Syria, sources and pictures obtained by Al Arabiya showed.
"Ahmad al-Fliti, who was mediating between fighters and Hezbollah... was wounded when his car was hit by shelling of unknown origin in Jurud Arsal," ANI said.
"He later succumbed to his wounds."
Lebanon's army said Fliti was killed in shelling by "the terrorist organization of the Al-Nusra Front", referring to the former Syrian branch of al-Qaeda.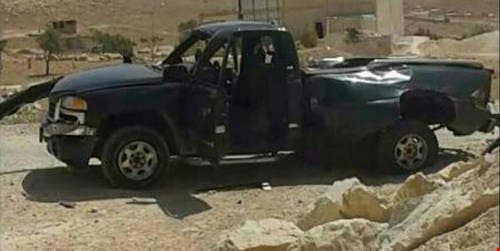 Hezbollah on Friday said its fighters had begun an operation against militants on both sides of the country's border with Syria.
On Saturday, Hezbollah announced several advances in the mountainous border area of Jurud Arsal.
Funerals were held on Saturday for 11 Hezbollah fighters killed in the clashes, nine in Beirut and two in Baalbek.
Lebanon's army has not officially announced its participation in the offensive, but said Friday it had targeted "terrorists" in the area.
Thousands of Syrian refugees live in informal camps in Jurud Arsal after having fled the six-year war in their home country.
But security in the area has also long been a concern, with Lebanese forces battling extremists in the area in 2014.