Israel overnight removed all security infrastructure it had put in place this month at Muslim entrances to the Aqsa mosque compound in Jerusalem's Old City, stepping up its efforts to diffuse political and religious tension.
Celebrations started in Jerusalem after Al-Aqsa Mosque doors reopened. Al-Aqsa Mosque Imam told Al Arabiya that Asr prayer will be performed today for the first time in two weeks.
The government had already dismantled metal detectors it installed in the area after the killing of two Israeli policemen on July 14, hoping the move would calm 10 days of often-violent protests that have put the city on edge.
But separate security measures, including closed-circuit cameras and low metal gates, were left in place, angering Palestinian leaders and the population, who have threatened a "day of rage" on Friday. Most Muslims have avoided entering the compound in the past two weeks, praying instead in the streets.
The stand-off at the holy site – the Haram al-Sharif compound, or the Noble Sanctuary of Jerusalem – has provoked some of the worst bloodshed in Jerusalem for years, with peace efforts having stagnated since 2014.
Israeli forces have killed four Palestinians in fighting in the cramped streets of East Jerusalem in the last week, and a Palestinian stabbed three Israelis to death in their home.
United Nations Secretary General Antonio Guterres called for calm, saying there was the risk of an explosion of violence. Tensions around the holy site have led to long periods of unrest in the past, including the second Palestinian uprising or Intifada, which left thousands dead from 2000 to 2004.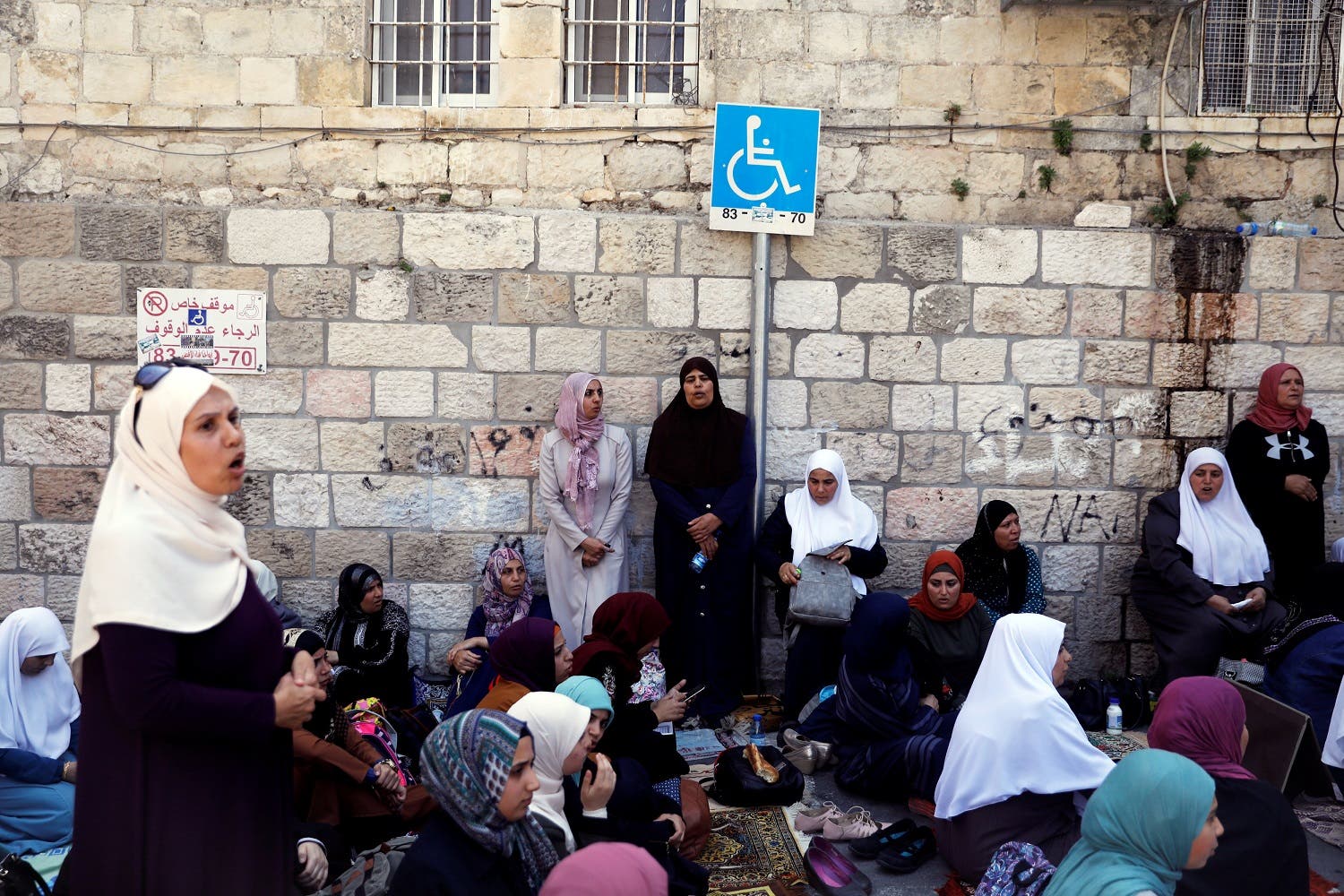 Risk of escalating violence
"I am particularly concerned about the potential risk of escalating violence, urge all political, religious and community leaders to refrain from provocative action and rhetoric, and call on Israel to demonstrate restraint," Guterres said.
Amateur video shot overnight showed Israeli contractors dismantling gantries put up to hold security cameras and using forklift trucks to take away metal barriers from the marbled Lion's Gate entrance to the mosque compound.
Witnesses said all the security devices had been removed and crowds of Palestinians gathered in the early hours to celebrate. Police spokeswoman Luba Samri confirmed the removal. "Everything that was installed after the attack (the killing of the two police officers) was taken down overnight," she said.
Muslim and political leaders were meeting to discuss the situation and determine whether they are satisfied. Turkish President Tayyip Erdogan has accused Israel of damaging Jerusalem's "Islamic character", prompting a furious response from the Israeli foreign ministry, which accused the Turkish government of brutally repressing its Kurdish minority and of stifling democracy.