Large numbers of Israeli occupation forces broke into the courtyards of Al-Aqsa mosque on Friday and arrested dozens of Palestinians, Al Arabiya correspondent reported.
According to eyewitnesses from inside Al-Aqsa, soldiers broke into the Holy site and cut the power off, while other soldiers attacked worshipers.
Witnesses said rubber bullets were used after prayers ended and did not allow others to enter, forcing youths to pray near the door instead.
Israeli Prime Minister Benjamin Netanyahu gave orders on Thursday to reinforce the border guards in Jerusalem.
Tens of thousands of Palestinians entered the Al-Aqsa Mosque on Thursday, for the first time in two weeks, to perform the Asr prayer, after the Israeli occupation forces opened the gates.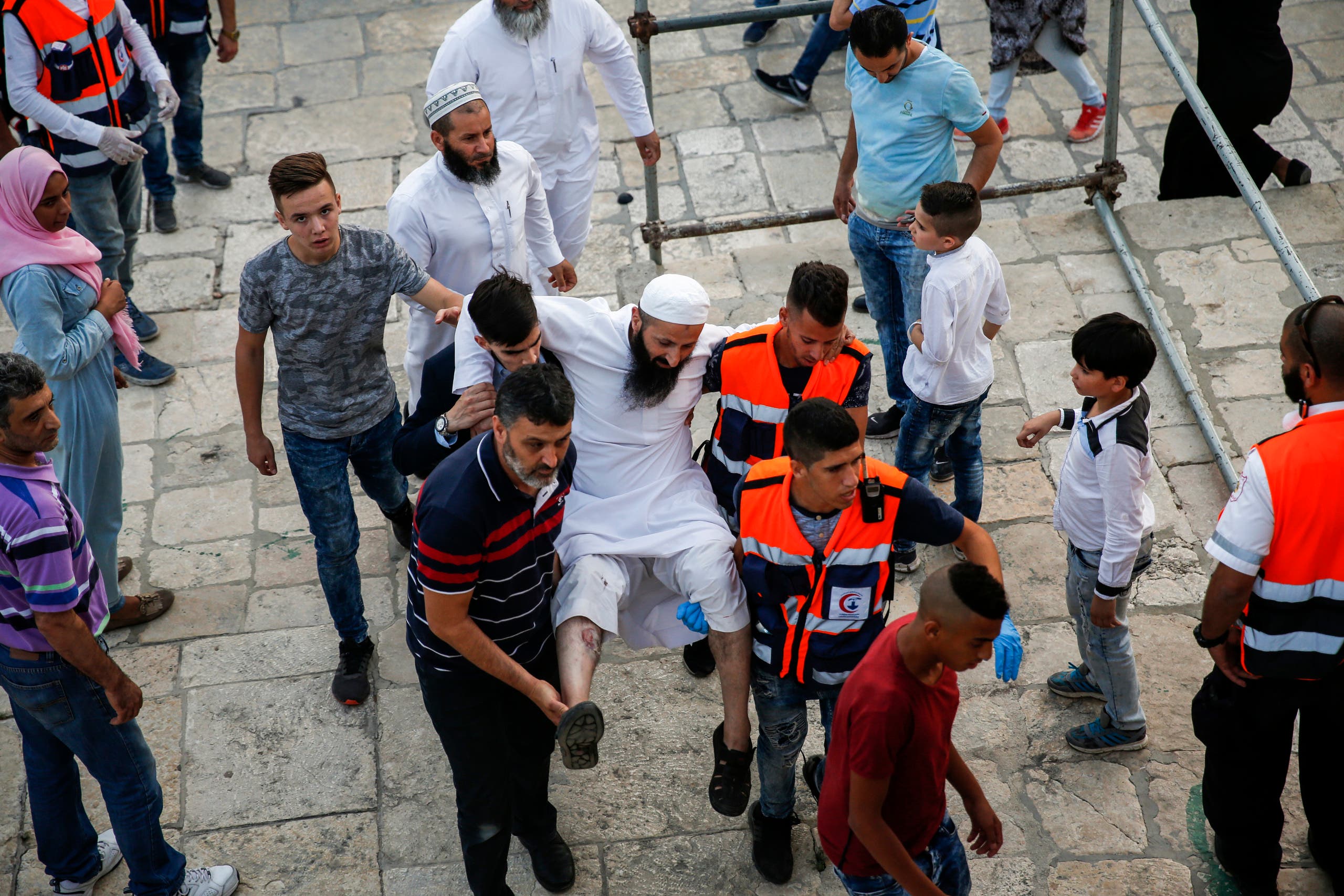 Clashes erupted
Clashes erupted between Israeli police and Palestinians at a sensitive Jerusalem holy site Thursday as thousands of Muslim worshipers entered to end a boycott of the compound over new Israeli security measures.
An AFP correspondent witnessed the clashes erupt shortly after the worshipers entered. The Palestinian media and Red Crescent reported that 96 people wounded both inside the al-Aqsa compound, and in the immediate area outside it.
Palestinians ended a boycott and entered a sensitive Jerusalem holy site for the first time in two weeks Thursday after Israel removed controversial security measures there, potentially ending a crisis that sparked deadly unrest.
AFP journalists saw thousands of worshippers streaming into the Haram al-Sharif compound for afternoon prayers. The site includes the Al-Aqsa mosque and the Dome of the Rock.
(With AFP)