Syrian regime forces and "moderate" rebels will cease fire in northern parts of Homs province on Thursday after Russia struck a deal with the opposition on implementing a safe zone, Moscow said.
"From 1200 local time (0900 GMT), units of the moderate opposition and government forces will completely stop firing, "defense ministry spokesman Igor Konashenkov said in a statement.
Konashenkov said Moscow and opposition groups had reached an agreement on the "operational details "of a "de-escalation zone" in Homs at talks in Cairo on July 31. The zone is the third to be established in Syria under a Russian-led initiative aimed at stilling fighting in four zones between President Bashar al-Assad's force and rebels.
Konashenkov said Russian military police will set up two checkpoints and three observation posts on Friday along the boundaries of the zone dividing the two forces. The northern parts of Homs province were recently being shelled by regime forces and hit by intermittent air strikes.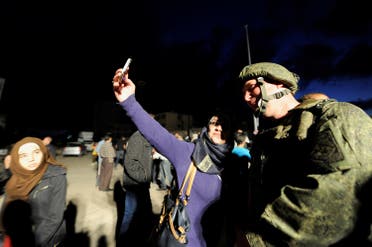 Assad's opponents
Towns in the area were among the first to fall to Assad's opponents in 2012 after a revolt against his rule. They have remained outside the hands of militant groups including ISIS.
Russia last month struck a deal with the United States and Jordan for a ceasefire in another southern zone, where Moscow has now deployed its military police.
Under a second agreement struck with rebels in July Russian forces also set up two checkpoints and four observation posts in an area covering conflict-ravaged Eastern Ghouta near Damascus.
Under a plan hammered out between Russia, Turkey and Iran at peace talks in Kazakhstan one more safe zone is supposed to be established in the northwestern Idlib region.However, negotiations on that zone have been complicated by conflicting interests between the international powers.