UK's MENA spokesman says Britain opposed Kurdish referendum 'from the start'
The United Kingdom's Foreign and Commonwealth Office said in a statement that it does not support the referendum in the Kurdish region of Iraq, emphasizing its continued support for Iraq's sovereignty and territorial integrity.
Edwin Samuel, Britain's spokesman for the Middle East and North Africa (MENA) said in a statement in Arabic that the UK has opposed the referendum from the start, stating that any referendum with the Iraqi government should be in alignment with Iraqi law, but that did not happen.
He added that the UK understands the aims of the Kurdish people, so an alternative plan that would have ensured the negotiations between the Government of Iraq and the Kurdistan Regional Government was proposed with our international allies to resolve the issues of the conflict, but we are disappointed that the plan has not been accepted.
Samuel also stressed in a statement on the sidelines of the 72nd session of the United Nations General Assembly in New York City, that Britain calls on the region and the world to exert more efforts to support development and construction in Iraq, highlighting that the United Kingdom has vowed to donate £10.5 million pounds sterling to achieve stability, including combating bombings, in addition to £9.25 million was awarded to the Immediate Stabilization Fund of the United Nations Development Program (UNDP).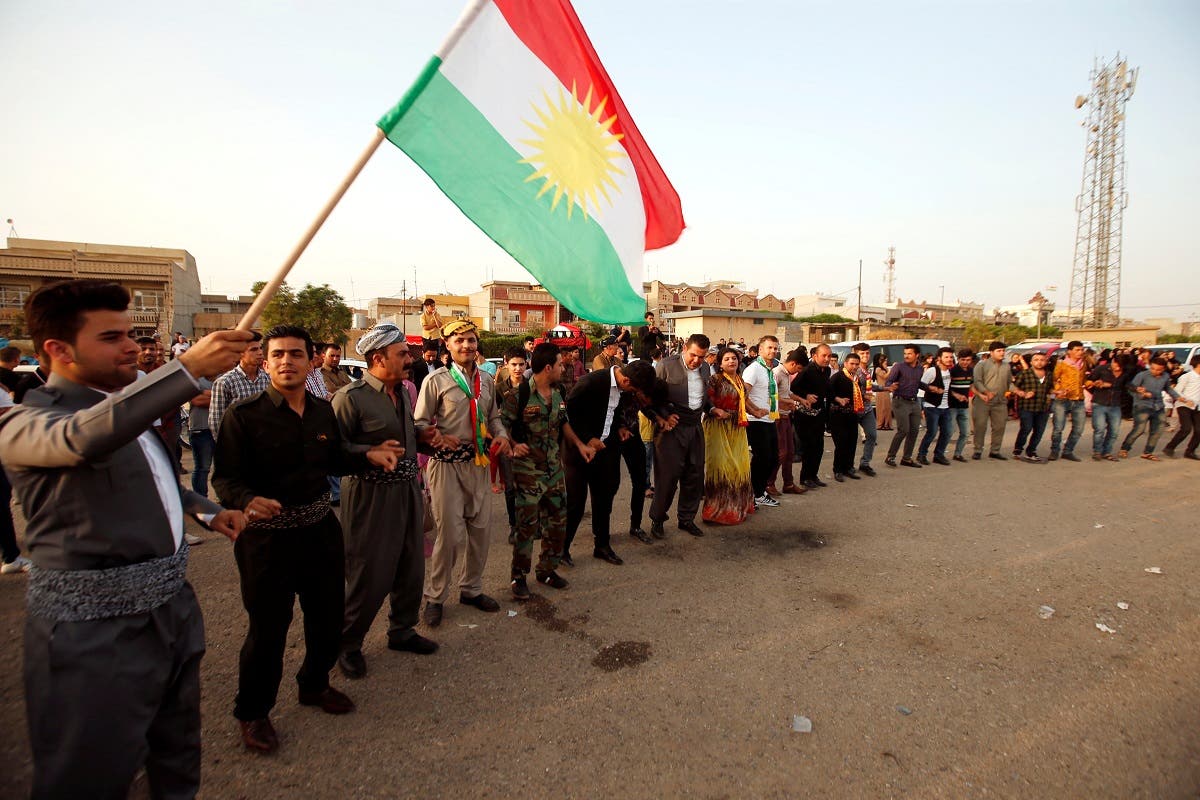 The British government spokesman also said that Britain has provided support of £14 million sterling pounds providing shelter and the basic needs for 66,000 people and 42,000 people with principal health care. He said that the United Kingdom is the largest contributor to the Humanitarian Fund in Iraq with £47 million sterling pounds so far, and the Kingdom will provide the World Bank with £300 million in loan guarantees for Iraq."
The British official stressed that his country played an important role in defeating ISIS in Iraq, citing thousands of air strikes by the British Royal Air Force against ISIS targets that helped Iraqi forces in their fight against terrorism. The United Kingdom will continue to support the Iraqis through the international coalition, building joint forces and air support for the Iraqi security forces, he said.
Britain stands in support of Prime Minister Abadi to build a united Iraq in which people are not afraid of because of their ethnicity or background, and the defeat of ISIS will give Iraqis a new opportunity to rebuild one of the most ancient civilizations and cultures in the region. We have always heard and read about Iraq's golden age and we wish it would return, he added.