Rape-accused Islam scholar Tariq Ramadan has been detained in Paris, on Wednesday, reported AFP. A complaint was filed in France against the Islamist philosopher and theologian Tariq Ramadan, October 2017, for rape and sexual assault, following accusations of raping Salafist-turned secular liberal activist Henda Ayari.
This complaint was filed with the public prosecutor's office in Rouen, north-west of France for "criminal acts of rape, sexual assault, violence, harassment, threats", according to AFP.
Ramadan is the grandson of the founder of the Muslim Brotherhood Hassan al-Banna and currently a professor of contemporary Islamic studies at Oxford University in the United Kingdom.
Islamist Tariq Ramadan investigated for rape and sexual aggression
Henda Ayari, 40, president of the association Libératrices, said on her Facebook page that she has been a victim of something very serious which took place several years ago, but did not want to reveal the name of her attacker because of "threats on his part".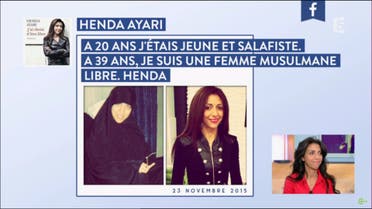 In her book "I chose to be free" about her escape from Salafism in France, Ayari mentions an Islamic intellectual who raped her and referred to him as "Zubair".
It turns out that the mentioned - according to her - is Tariq Ramadan, as per explosive claims she made on her Facebook page in recent days.
Ayari has published the book to tell her story of how she decided to abandon the Salafi approach and take off her hijab to live as a "free" Muslim more than a year ago.
Hind said that she followed the 55-year-old Oxford university professor of Contemporary Islamic Studies and listened to his religious and social advice on social media.
In her memoir, Ayari details how her alleged assailant invited her to meet him at a hotel in Paris in 2012, where he was taking part in a conference.
Ramadan gave a lecture aside of the Federation of Islamic Organizations conference in Paris, then invited Ayari to his room in the hotel, she said that he took advantage of her weakness to hug and kiss her. When she refused – as per her story – he slapped her violently.
Her book reads: 'When I resisted, when I told him to stop, he insulted and humiliated me. He slapped me and was outright violent. I saw someone who was no longer in control of himself. I was scared he would kill me. I wanted to escape but at the same time I couldn't believe what was happening.
"I started to cry and he said to me: 'So honey, you're whining are you? Stop pretending you don't like it. You didn't know what a real man was like before. Well, now you do."
According to AFP, Tariq Ramadan could not be reached by AFP and did not react on social networks.
(With AFP)