Israeli Prime Minister Benjamin Netanyahu's personal diplomatic envoy and confidant announced Wednesday he was relinquishing his voluntary position on the backdrop of growing public criticism of his undefined function.
"I respectfully request that you discharge me from my position as emissary and special diplomatic adviser to the premier," Yitzhak Molcho wrote to Netanyahu in a letter distributed by the premier's office.
A lawyer by training, Molcho served in that capacity during Netanyahu's first term as prime minister in the years 1996-1999 and then again since 2009, when Netanyahu returned to power.
Molcho led Israeli negotiating teams with the Palestinians, and was Netanyahu's pointman for resolving sensitive issues with neighbouring Arab states Egypt and Jordan.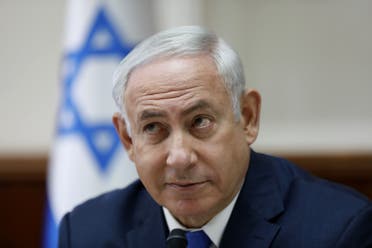 Since he answered to Netanyahu only and was accountable to no formal parliamentary checks, lawmakers criticised at time the lack of transparency in his actions.
Molcho is partner in a law firm with David Shimron, Netanyahu's relative and attorney, who has been investigated as part of the graft scandal involving the purchase of submarines from Germany.
In August, a petition was filed against Molcho continuing his work with Netanyahu in the light of Shimron's involvement in the submarine affair.
"In my government, there will be no Molchos and no Shimrons," head of Labour party Avi Gabbay tweeted after the news of the resignation broke.
Netanyahu issued a statement thanking Molcho for his services.
"I need not enumerate the sensitive and important diplomatic missions that you have carried out," he wrote. "You did so with a rare combination of ability, experience and a deep and comprehensive knowledge of the issues."
Molcho will leave the job at the end of February 2018.