Iraq's Kurdistan region said on Thursday it has offered a joint Kurdish-Iraqi deployment at a strategic crossing with Turkey, with participation of representatives from the US-led coalition helping fight ISIS.
The offer was revealed hours after Iraqi armed forces accused the Kurdistan Regional Government (KRG) of delaying handing over control of Iraq's borders with Turkey, Iran and Syria and threatened to resume operations to capture Kurdish-held areas.
The KRG's Peshmerga Affairs, or defense, department said the offer was part of a five-point "deconfliction" proposal made to the Iraqi government on Oct. 31.
Also read: Catalonia and Iraqi Kurdistan: A time of disenchantment
The other points included a ceasefire on all fronts, continued cooperation in the fight against ISIS, and a joint deployment in so-called disputed territories, which are areas claimed by both the KRG and the Iraqi central government.
The KRG "continues to welcome a permanent ceasefire on all fronts, deconfliction and the start of a political dialogue" with Baghdad, the Kurdish statement said.
Iraqi Prime Minister Haider al-Abadi ordered economic and military retaliation after Iraqi Kurds voted for independence in a referendum held in September that Baghdad declared illegal.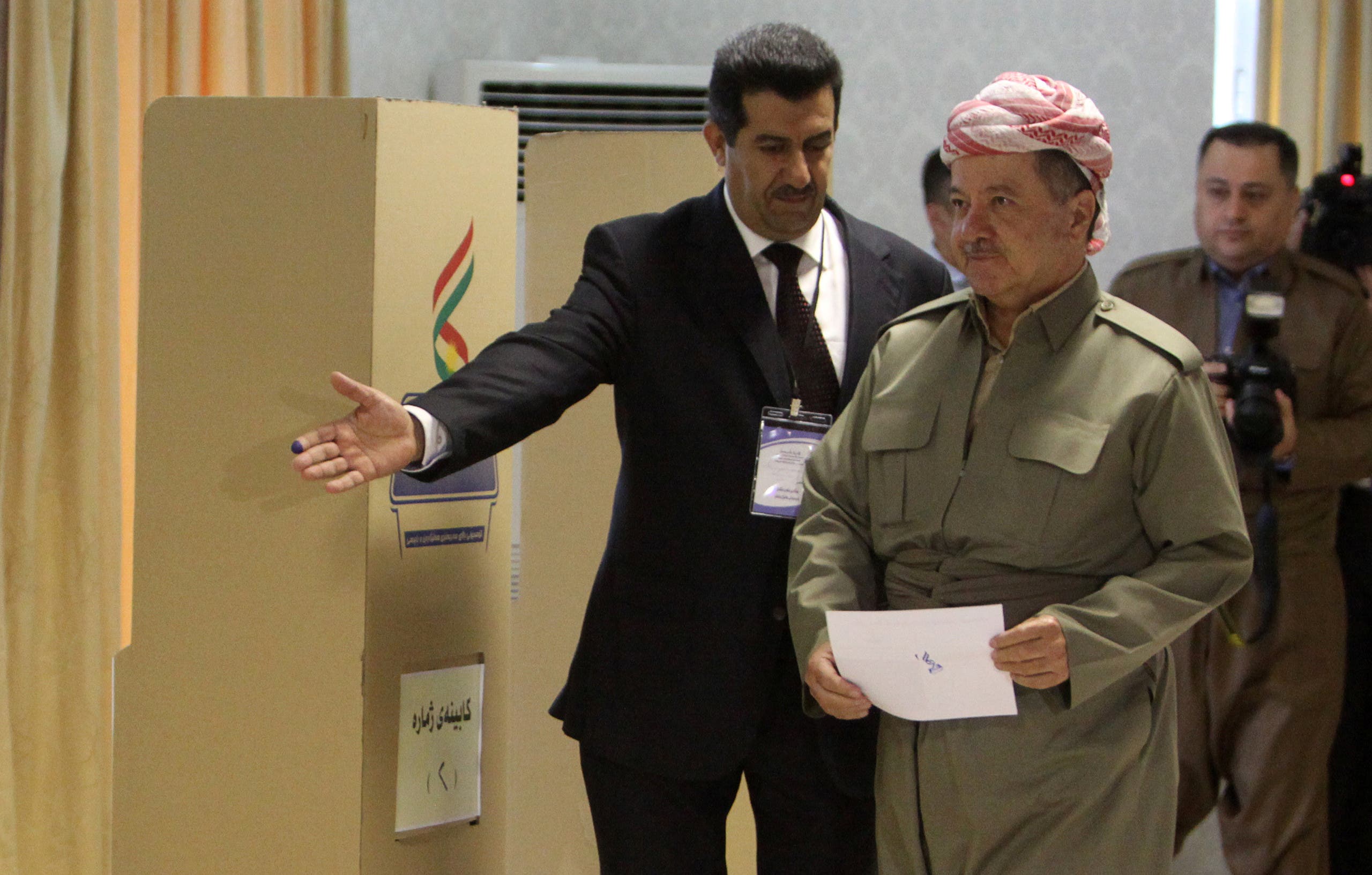 Strategic crossing
The joint deployment at the strategic Fish-Khabur crossing was meant "as a goodwill gesture and trust-building exercise that ensures a limited and temporary arrangement until an agreement is reached in accordance with the Iraqi Constitution", the Kurdish statement.
Fish-Khabur is strategically important for the Kurdistan region because it is the point where its oil pipeline crosses into Turkey. Iraq's entire land border with Turkey is located inside the Kurdish autonomous region, and has been controlled by the Kurds since before the fall of Saddam Hussein in 2003.
Abadi declared a pause on Friday in an offensive that began on Oct. 16 to take over the disputed areas. The oil-rich city of Kirkuk fell on the same day without much fighting.
Also read: Referendums: The dangers of direct democracy
The Iraqi Joint Operations Command accused the KRG on Wednesday of using the talks that started on Friday to "buy time" in order to strengthen Kurdish lines. "We will not allow it; the federal forces are mandated to secure (the disputed) areas and borders," it said in a statement.
The Kurdish Peshmerga command also accused Iraqi forces on Wednesday of massing weapons and threatening force to resolve "domestic political differences".
Iraqi troops set up positions between Turkish and Iraqi Kurdish checkpoints on Tuesday at the Habur border crossing, between the Turkish town of Silopi and the Iraqi town of Zakho. That meant vehicles crossing the border were subject to three separate checks.