Iraqi forces Friday captured the biggest town under ISIS group control in Iraq, Prime Minister Haider al-Abadi said, driving another nail into the coffin of the militants' self-styled caliphate.
Abadi hailed the "liberation of al-Qaim in record time" in a statement, just hours after Iraqi troops backed up by local Sunni tribal militia fighters entered the key town on the border with Syria.
The fall of al-Qaim leaves ISIS fighters in Iraq holding just the smaller neighboring town of Rawa and surrounding pockets of barren desert along the Euphrates river.
That is all that remains in the country from the vast swathes of territory that the group seized in 2014 as it rampaged across Iraq and neighboring Syria.
But the town appeared to have fallen in lightning time after commanders announced that Iraqi troops pushed into the town of some 50,000 inhabitants on Friday morning.
Commanders said that forces have unleashed a barrage of artillery fire against militant positions inside the town, backed by Iraqi and US-led coalition air strikes.
Troops from the army and the elite Counter Terrorism Service "have started the assault on the center of Al-Qaim," Staff Major General Noman Abed al-Zobai, the commander of the 7th Division, told AFP from the scene on Fridat.
Shortly afterwards, another officer said on condition of anonymity that the town's Gaza district had fallen from militant hands.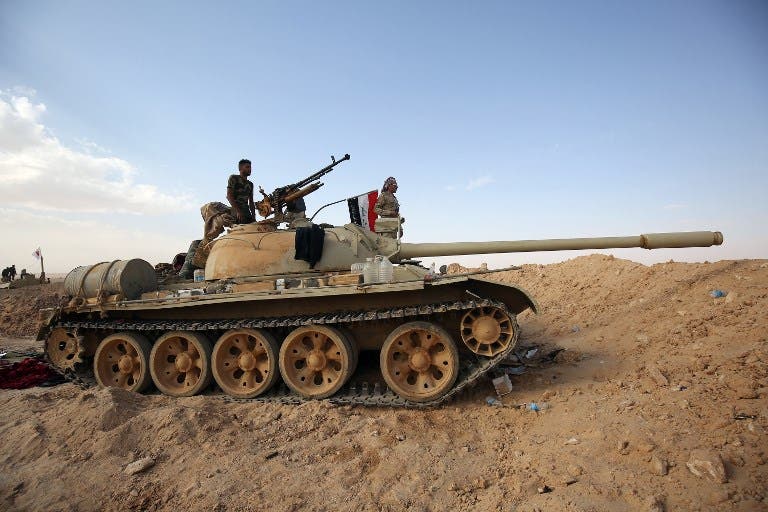 Civilians' houses
The paramilitary Hashed al-Shaabi (Popular Mobilisation) force said in a statement that militants had set fire to civilians' houses in the southwestern neighborhood to make it hard to see them from the air.
Government forces launched the operation last week to seize Al-Qaim and its surroundings, a pocket of barren desert along the Euphrates river near the border with Syria.
Home to around 150,000 people, it is the last Iraqi remnant of ISIS. The US-led coalition has said around 1,500 ISIS fighters are left in the area, which it expects to be the scene of the "last big fight" against the group in Iraq.
ISIS is also under pressure from separate offensives by Syrian regime and US-backed forces in the neighboring Syrian province of Deir Ezzor.
The Hashed said Friday several ISIS fighters had fled across the border towards the Syrian town of Albu Kamal.