Arab and and international figures kickstarted the "World Youth Forum" at Egypt's touristic destination Sharm El-Sheikh on Sunday.
The forum sponsored by the President of Egypt, Abdel Fattah Al-Sisi, aims at exchanging expertise in various fields, through discussing topics of the youth's local and global issues, spreading the spirit of peace as well as fight terrorism.
The opening session featured speeches by President Al-Sisi, Achim Steiner, UN ambassador, Academy Award-winning actress Helen Hunt, and Lamya Haji Bashar, Yazidi survivor, who was held captive by ISIS.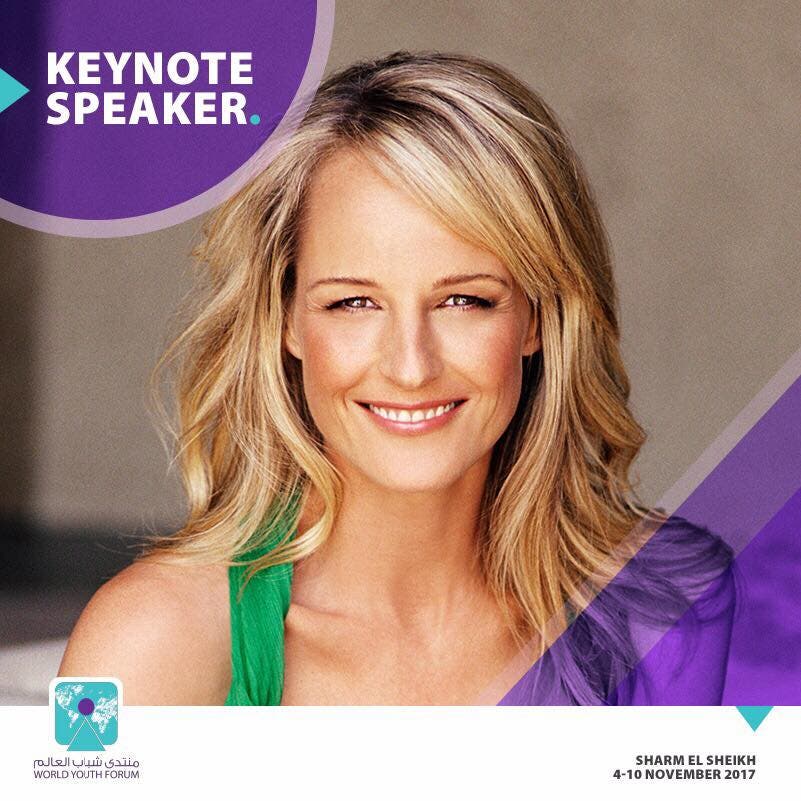 The sessions are set to discuss sustainable development, technology, entrepreneurship, civilizations and culture, creating future leaders, and the Model United Nations (MUN).
The "World Youth Forum" which aims for achieving peace, prosperity, harmony and progress in the entire world is being held between November 4-10.
The hashtag (WeNeedToTalk) was launched by the organizing committee to highlight the necessity of dialogue with the youth in Egypt and exchanging views with global youth to help share ideas and ambitions.
WYF also launched an official opening song, "I dream of a world where everyone would live in peace" as well as promotional videos, all to bring forward the message and mission of the initiative.