Egypt's president said the defeat of the extremist ISIS group in Iraq and Syria was likely to have forced militants to seek a safe haven in neighboring Libya, from which they will later cross into his country where his security forces have been battling militants in the Sinai peninsula and, more recently, in its vast western desert.
President Abdel-Fattah el-Sisi also said Egypt's ongoing arms buildup was designed in part to equip the country to deal with terrorism and redress the "strategic imbalance" in the region created by conflict and turmoil engulfing several countries in the area like Iraq, Syria, Libya and Yemen.
Also read: Moody's: Egypt economy still recovering from 2011 uprising
El-Sisi would not be drawn into specifics about militants leaving the battlefields in Iraq and Syria after they lost almost all territory they seized in 2013 and 2014. He said it was only "natural" for them to move to Libya, where mostly Islamist militias wield influence over large swathes of territory, and eventually to Egypt.
"We must have the military capabilities that compensate for that imbalance in the region and to counter terrorism," he said. "This is a threat not just faced by us, but also by Europe," he told during a two-hour news conference in the Red Sea resort of Sharm el-Sheikh in southern Sinai.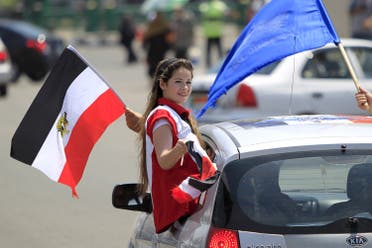 No reliable estimates
There are no reliable estimates for the number of militants fighting Egyptian security forces, but they are believed by experts to number in the low thousands.
Ominously, there has been an uptick in recent months in attacks in Egypt's western desert close to the Libyan border, raising questions on whether the area has become a second theater of operations for the militants beside Sinai.
The latest such attack was last month, when authorities said 16 police officers were killed in what appeared to be an elaborate ambush. Security officials, however, said the number was as high as more than 50.
Also read: Egypt's Sisi names new armed forces chief of staff
El-Sisi said subsequent operations by his security forces have killed the 14 militants he said participated in the attack. A "foreign" militant who also took part was captured alive, he said. He also suggested that the militants were planning to attack a desert Coptic Christian monastery.
A spate of attacks earlier this year that targeted Egypt's minority Christians were blamed by authorities on militants based and trained in Libya. One attack hit Christians traveling on a quiet side road making their way to a remote desert monastery.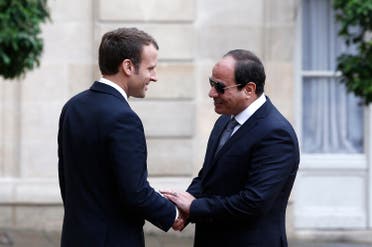 Libyan border
El-Sisi said up to 20 vehicles loaded with weapons, ammunition and fighters have been destroyed in the past week, all in the vast western desert near the Libyan border.
El-Sisi also delivered a stern, though implicit, warning to Ethiopia, which is finalizing construction of a massive dam on the Blue Nile and will eventually start filling a giant reservoir behind it to power Africa's largest hydroelectric dam, which Egypt fears would significantly reduce its vital share of the river's water, on which it's heavily dependent.
Also read: Egypt's Sisi: "Gulf security is a red line"
"We positively view the developmental needs of our friends and brothers in Ethiopia," said the general-turned-president. "Water to us is not merely a question of development, it's a matter of life and death. We are capable of protecting our national security and water to us is a question of national security. Full stop."
On Wednesday, el-Sisi pledged to restore security to the country, but made clear he was not doing that to revitalize the tourism sector. "We never nagged (the Russians) and never will" to restore flights, he said, adding that he appreciated Moscow's concern for the safety of its citizens.