The US called Wednesday for the mandate of a UN-led panel investigating responsibility for chemical weapons use in Syria to be extended, citing two attacks carried out earlier this year.
Western governments said earlier in the day that a presumed chemical weapons attack on the Syrian town of Al-Lataminah, that occurred just days before a similar atrocity left scores dead nearby, "bears the hallmarks of the Syrian regime."
Also read: US draft UN resolution seeks extension of Syria chemical probe
"These events show how critical it is that the UN Security Council renew the UN-OPCW Joint Investigative Mechanism (JIM), which has the responsibility of officially determining responsibility for such attacks, key to deterring them in the future," the White House said in a statement.
"We urge Russia to change course before the JIM expires, and we believe all responsible nations must vote in favor of extending this critical body," it said.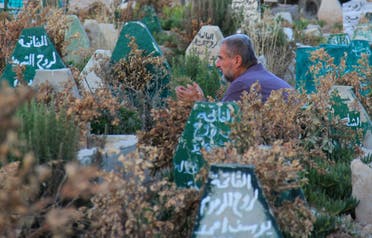 JIM inclusion
On Tuesday, Russia challenged the JIM's conclusion that the Syrian government used sarin gas on the town of Khan Sheikhun, which is located some 15 kilometers from al-Lataminah, in an attack on April 4 that killed more than 80 people, including children.
Russia, Syria's ally, and the United States have put forward competing draft resolutions on extending the work of the panel after its mandate expires on November 16.
Also read: Syria: Should Astana negotiations be expanded?
Russia's draft resolution calls for a six-month extension of the JIM but said it would "retain its findings" on Khan Sheikhun "until such time when full-scale and high-quality investigation on the site of an incident becomes possible."
The United States circulated a new draft text on Tuesday that called for an 18-month extension, instead of two years as initially proposed.