Sudan has become the first Arab country to acquire the fourth generation Su-35 fighter jets from Russia just ahead of President Omar Ahmed al-Bashir's first visit to Moscow on Thursday.
The first batch of jets were delivered late last week are considered the backbone air superiority fighters for the Russian airforce. The UAE signed a similar agreement earlier this year to develop the same jets with Russia.
Sudanese deputy air force commander, Salahuddin Abdul Khaliq Saeed, announced the deal in March. He told Sputnik news agency that the aircraft will contribute to the consolidation of Sudan's defenses and will provide it protection from any threat.
The number of fighters delivered, however, was not released.
Thursday's visit by Bahsir to Moscow will include a number of high level agreements expected between the two countries, according to government officials.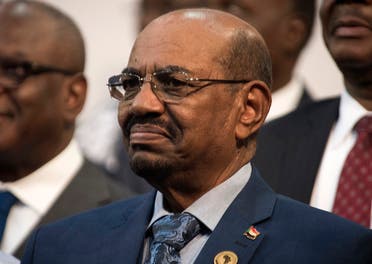 Deals in mining, oil and advanced security industries are expected to be signed according to the vice president of the Foreign Relations Committee at the Sudanese National Assembly, Dr Fathi Madibou.
Madibou said that Sudan aspires to benefit from Russia in developing its various resources and believes that it is a real partner to support the economy and national security.
"The visit will witness the signing of important agreements in the fields of oil and mining and benefit from Russian technology and will open the way for Russia to benefit more from our diverse resources," Madibou told Al Arabiya English.
It still remains unclear if Bashir is scheduled to meet Russian President Vladimir Putin as the Kremlin only confirmed his visit but not his meetings.
Madibibou said the development of relations with Russia does not affect Sudan's relations with other countries, especially the United States.
He added that Sudan has decided after its international isolation to build its foreign relations based on mutual interests, whether political, economic or security, and "Russia is a pivotal country in the world and the region, and how great we do not go to it".
Former minister of state of foreign affairs, Kamal Ismail, told Al Arabiya English that Sudan seeks to promote good relations with Russia and develop them, stressing that his country "values Russia's contribution to Sudan".
He noted that Sudan aspires during Bashir's visit to Moscow on Thursday to push this relationship further in the fields of industry and trade, mining and oil.
The three-day visit to Moscow by the Sudanese president will include a delegation of senior ministers and Sudanese officials, to discuss various issues with their Russian counterparts.