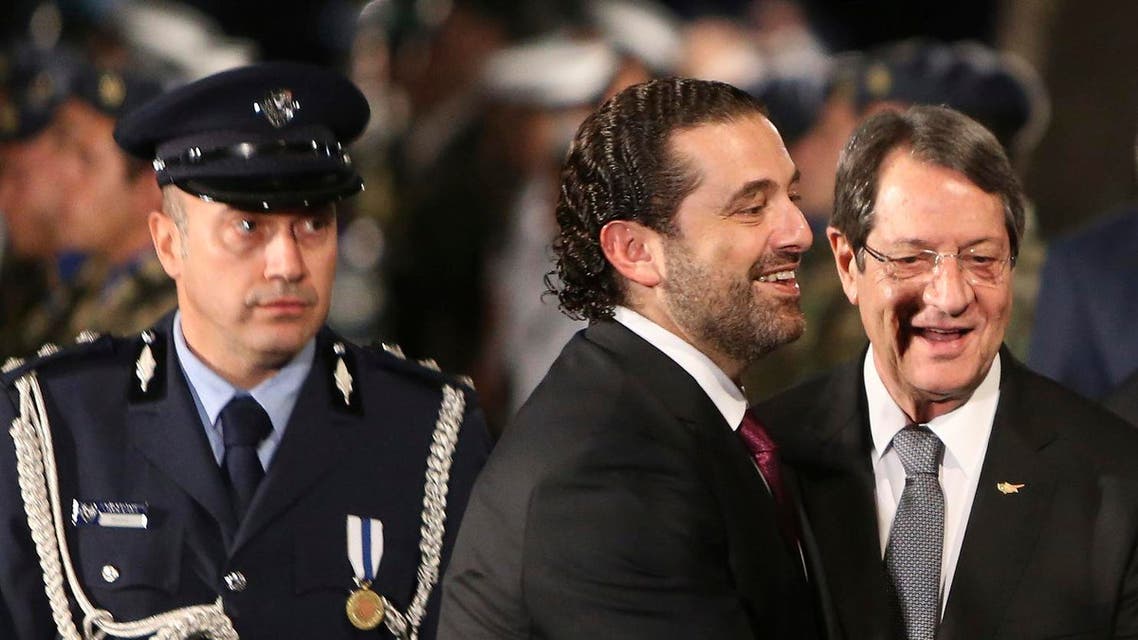 Cyprus to undertake initiatives to defuse Lebanese crisis after Hariri's visit
Cyprus on Wednesday said it would attempt to undertake initiatives to help defuse the crisis in neighboring Lebanon after Saad al-Hariri made an unexpected stopover on the island on Tuesday night.

"Our common objective is stability in Lebanon, stability in our area. Within this context... the President of the Republic will undertake some initiatives precisely to promote this objective; stability in Lebanon," Cypriot government spokesman Nikos Christodoulides said.

Hariri met with Cypriot President Nicos Anastasiades at Larnaca airport for about 45 minutes late Tuesday on his way back to Lebanon, his first visit home since he unexpectedly announced on Nov. 4 he would resign as prime minister.
Hariri shelved resignation plans on Wednesday at the request of Lebanese President Michel Aoun.

On Tuesday Anastasiades received an invitation to visit Saudi Arabia, Christodoulides said.