Jordan and the Palestinians on Wednesday requested an emergency Arab foreign ministers' meeting to discuss the issue of Al-Quds, the Arab League said. The meeting is likely to be convened on Saturday, a diplomatic source said.
Turkish President Recep Tayyip Erdogan called a summit of the Organization of Islamic Cooperation (OIC) in Istanbul on Dec. 13, his spokesman said on Wednesday.
ALSO READ: Document reveals US asks Israel to restrain response to Jerusalem move
"In the face of developments that arouse sensitivity over the status of Jerusalem, Mr. President is calling a leaders' summit of the Organization of Islamic Cooperation (OIC) in order to display joint action among Islamic countries," presidential spokesman Ibrahim Kalin told reporters in Ankara.
Turkey currently holds the chairmanship of the OIC. The Jordanian government also called for an extraordinary meeting of OIC foreign ministers on Sunday to coordinate Arab and Islamic positions on Jerusalem.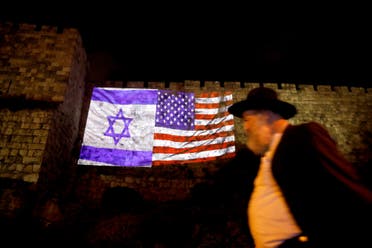 Erdogan had warned Tuesday that the status of Jerusalem is a "red line" for Muslims and could even prompt Turkey to cut ties with Israel. In Vatican City, Pope Francis called for Jerusalem's "status quo" to be respected.
In an appeal at the end of his weekly general audience, Francis called for all to honor United Nations resolutions on the city, which is sacred to Jews, Christians and Muslims. "I make a heartfelt appeal so that all commit themselves to respecting the status quo of the city, in conformity with the pertinent resolutions of the United Nations," he said.
ALSO READ: Abbas: Jerusalem is the eternal capital of the State of Palestine
"There is no way that there can be talks with the Americans. The peace process is finished. They have already pre-empted the outcome," said Palestinian official Hanan Ashrawi. "They cannot take us for granted."
The US decision "destroys the peace process," added Palestinian Prime Minister Rami Hamdallah. Britain's Foreign Minister, Boris Johnson, who had already expressed concern about the US decision, on Wednesday said it was now time for the Americans to present their peace plan for the region.
This article was first published in the Saudi Gazette on December 7, 2017.