The Palestinian Ministry of Health said, Friday, that 14 people were injured, including children, by Israeli air strikes on Gaza.
Israel aircraft attacked Hamas military facilities in the Gaza Strip on Friday night in response to rocket attacks, the Israeli army said.
A second Palestinian was killed in Gaza Friday in clashes with Israeli forces sparked by President Donald Trump's plans to move the US embassy to Jerusalem, the health ministry in the enclave said.
A statement from Gaza health ministry spokesman Ashraf al-Qudra announced the death of "Maher Atallah, 54, in the northern Gaza Strip who was injured in clashes this evening".
Another man died in clashes along the border earlier Friday.
It was the second night of rocket fire since US President Donald Trump's statement on Wednesday recognising Jerusalem as the Israeli capital.
His declaration sent shock waves through the region, and Gaza's Islamist Hamas rulers called for a new intifada, or Palestinian uprising.
The Hamas-run health ministry in Gaza said that 14 people were wounded, suffering what it described as light to moderate injuries.
Gaza security officials said the targets were in the northern Gaza Strip.
The Israeli military said earlier that its Iron Dome anti-missile system intercepted a rocket fired from the Palestinian enclave.
It said it later detected a second missile launch, but had so far not found any sign that it had fallen inside Israeli territory.
"In response to the projectiles fired at Israel from the Gaza Strip earlier today, Israel Air Force aircraft targeted a Hamas training compound and an ammunition warehouse in the Gaza Strip," an English-language statement said.
A previously unknown Salafist group calling itself the Salahedin Brigades claimed responsibility for the first attempted attack.
But the Israeli army said it held Hamas responsible for all attacks originating from the territory under its control.
On Thursday, Israel responded with air strikes and tank fire into Gaza after what a military statement described as "a projectile" was fired into southern Israel.
Palestinian security officials in the enclave said the sites hit were two Hamas posts.
The Israeli military said the targets were "two terror posts", without identifying them.
A day of rage
Thousands of Palestinians demonstrated, scores were hurt and at least one killed in clashes with Israeli troops on a "day of rage" on Friday against US President Donald Trump's recognition of Jerusalem as Israel's capital.

Al Arabiya reporter confirmed that a young man was shot dead by Israeli forces during clashes in the Gaza Strip. Meanwhile, the Palestinian Red Crescent confirmed that the number of injured has reached more than 300.
Israeli forces had announced that they will increase troops in the West Bank after Friday prayers to prepare for confrontations with Palestinian protesters.
Across the Arab and Muslim worlds, thousands more demonstrators took to the streets on Friday, the Muslim holy day, expressing solidarity with the Palestinians and outrage at Trump's reversal of decades of US policy.
The Grand Imam of Egypt's Al-Azhar Ahmed al-Tayeb announced on Wednesday that Al-Azhar rejects US President Donald Trump's decision to recognize Jerusalem as the capital of Israel.

Israeli soldiers shot dead a Palestinian man near the Gaza border, the first confirmed death in two days of unrest.

The Israeli army said hundreds of Palestinians were rolling burning tyres and throwing rocks at soldiers across the border.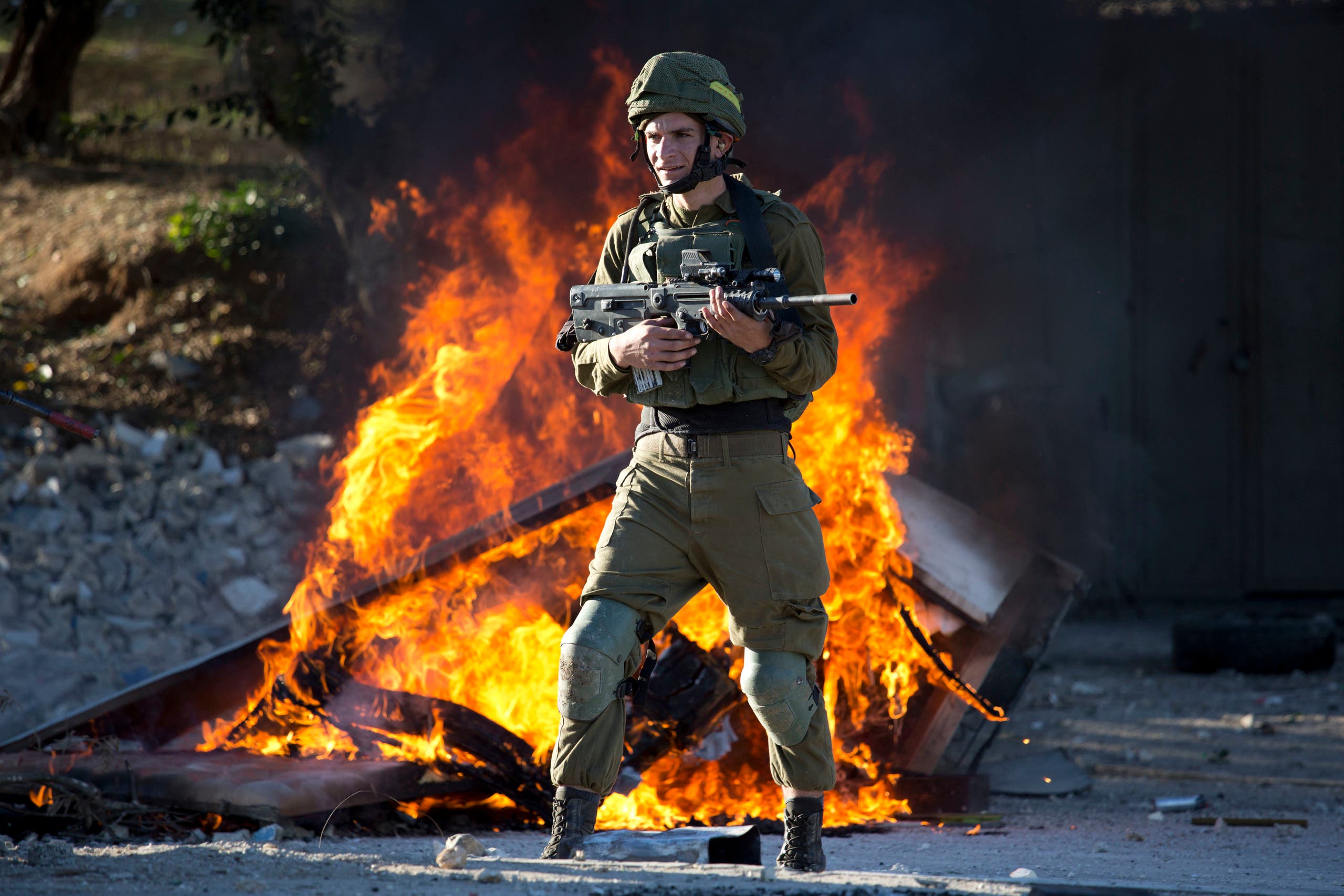 "During the riots IDF soldiers fired selectively towards two main instigators and hits were confirmed," it said.

More than 80 Palestinians were wounded in the occupied West Bank and Gaza by Israeli live fire and rubber bullets, according to the Palestinian Red Crescent ambulance service. Dozens more suffered from tear gas inhalation. Thirty-one were wounded on Thursday.

As Friday prayers ended at the Al Aqsa mosque in Jerusalem, worshippers made their way toward the walled Old City gates, chanting "Jerusalem is ours, Jerusalem is our capital," and "We don't need empty words, we need stones and Kalashnikovs". Some scuffles broke out between protesters and police.

In Hebron, Bethlehem and Nablus, dozens of Palestinians threw stones at Israeli soldiers who fired back with tear gas.

In Gaza, controlled by the Islamist group Hamas, calls for worshippers to protest sounded over mosque loudspeakers. Hamas has called for a new Palestinian uprising like the "intifadas" of 1987-1993 and 2000-2005 that together saw thousands of Palestinians and more than 1,000 Israelis killed.

"Whoever moves his embassy to occupied Jerusalem will become an enemy of the Palestinians and a target of Palestinian factions," said Hamas leader Fathy Hammad as protesters in Gaza burnt posters of Trump. "We declare an intifada until the liberation of Jerusalem and all of Palestine."
UN Middle East envoy warns risk of violent escalation
United Nations Middle East envoy Nickolay Mladenov warned on Friday that there was a risk of violent escalation in response to US President Donald Trump's recognition of Jerusalem as Israel's capital.

"There is a serious risk today that we may see a chain of unilateral actions, which can only push us further away from achieving our shared goal of peace," Mladenov told the UN Security Council.

The Security Council meeting was requested by Britain, France, Sweden, Bolivia, Uruguay, Italy, Senegal and Egypt.
(With Reuters, AFP)