Palestinian President Mahmoud Abbas told Muslim leaders on Wednesday that a US decision to recognize Jerusalem as Israel's capital was a crime, which showed that Washington should no longer play a role in Middle East peace talks.
Addressing an emergency meeting of Muslim leaders in Turkey, Abbas said President Donald Trump was giving Jerusalem away as if it were an American city. "Jerusalem is and always will be the capital of Palestine," he said, adding Trump's decision was "the greatest crime" and a violation of international law.
Wednesday's summit was hosted by Turkish President Tayyip Erdogan who has bitterly criticized the United States, a NATO ally, for its stance on Jerusalem.
ALSO READ: Israeli minister Lieberman calls Arab MPs 'war criminals'
"I invite all countries supporting international law to recognize Jerusalem as the occupied capital of Palestine. We cannot be late any more," Erdogan told leaders and ministers from more than 50 Muslim countries.
He described Trump's decision last week as a reward for Israeli actions including occupation, settlement construction, land seizure and "disproportionate violence and murder". "Israel is an occupying state (and) Israel is a terror state," he said.
Ahead of the meeting, Turkish Foreign Minister Mevlut Cavusoglu said Muslim nations should urge the world to recognize East Jerusalem as the capital of a Palestinian state within its pre-1967 borders.
He said this week Turkey was not seeking sanctions in response to the US move, but wanted the summit to issue a strong rejection of the US decision.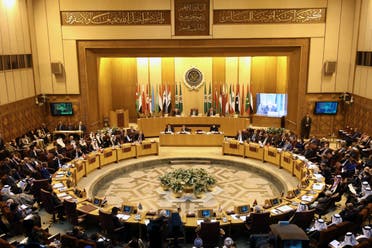 Trump administration
The Trump administration says it remains committed to reaching peace between Israel and the Palestinians and its decision does not affect Jerusalem's future borders or status.
It says any credible future peace deal will place the Israeli capital in Jerusalem, and ditching old policies is needed to revive a peace process frozen since 2014.
OPINION: US embassy to Jerusalem: The Aftermath
Abbas told the leaders in Istanbul that Washington could no longer be an honest broker. "It will be unacceptable for it (the United States) to have a role in the political process any longer since it is biased in favour of Israel," he said. "This is our position and we hope you support us in this."
Israeli Prime Minister Benjamin Netanyahu has applauded Trump's declaration and said Washington had an irreplaceable part to play in the region.
"There is no substitute to the role that the United States plays in leading the peace process," he said at a Hanukkah holiday candle lighting ceremony on Tuesday.