Russia, Turkey and Iran agreed Friday to hold Syria peace talks in Russia's Black Sea resort of Sochi next month, a move that the UN Special envoy for Syria said should be assessed based on its contribution to the mandated political process under the United Nations in Geneva.
Russian news reports cited Kazakh diplomat Aidarbek Tumanov who said that during Friday's meeting in Kazakhstan's capital, Astana, the parties agreed to hold the so-called Congress for National Dialogue in Sochi on January 29-30.
Earlier attempts to convene the congress were thwarted by disagreements over possible participants, primarily the involvement of the Kurds which Turkey has opposed. Russian envoy Alexander Lavrentyev told the Interfax news agency that the parties have yet to agree on the list of participants.
In an apparent concession to Turkey, Lavrentyev said that the Kurdish Democratic Union Party, or PYD, wouldn't be invited to take part in the Sochi talks, but that "quite a few" Kurdish representatives will attend.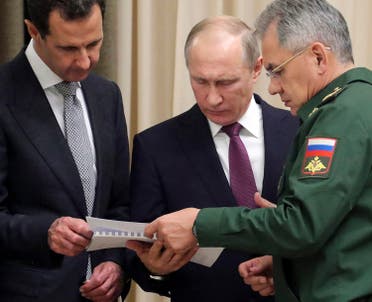 "We have tried to have the Kurds broadly represented but also make sure that it doesn't annoy our Turkish colleagues," he said, according to Interfax. Lavrentyev added that the full list of participants will be completed after talks with Turkey and Iran.
Tumanov said that the three countries have also decided to set up a working group that will deal with prisoner exchanges and agreed on the need to clear Syrian territory of mines.
The Kremlin said that President Vladimir Putin spoke by phone on Friday with Turkish President Recep Tayyip Erdogan to discuss the situation in Syria and the Sochi talks, adding that the leaders noted the importance of cooperation between Moscow and Ankara for "achieving a stable political settlement."
It added that they voiced hope that the Sochi talks agenda will be agreed upon in Astana.
Turkey has been a main backer of the opposition groups and rebels trying to remove Syrian President Bashar Assad from power while Russia and Iran have been among his main backers.
The three countries have teamed up to help mediate a peace settlement for Syria's conflict, now in its seventh year, which has claimed the lives of 400,000 and caused the worst refugee crisis since World War II.
The Sochi talks will open up a fourth track of talks between parties to the complex conflict in Syria. The UN's own Geneva program has been supplemented by the "technical" talks in Astana brokered by Russia, Iran and Turkey.
Russia periodically opens a third track through Cairo. Egypt has provided a base to Syrian reformists seen as acceptable to the Damascus government.
"The United Nations maintains its view that any political initiative by international actors should be assessed by its ability to contribute to and support the mandated political process under the United Nations in Geneva," the UN Special Envoy for Syria Staffan de Mistura said in a statement. "The Special Envoy will be consulting the Secretary-General once he has received all the information required."
De Mistura's statement said the special envoy reiterates his intention to convene a ninth round of intra-Syrian talks under the UN auspices in January.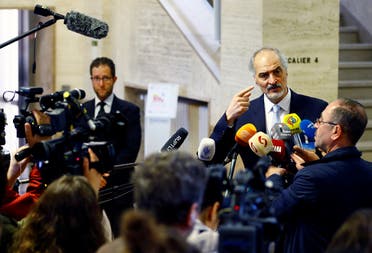 Syrian senior opposition official Ahmad Toma said in Astana that he will not make a unilateral decision on whether the opposition will attend next month's conference in Sochi or not, adding that he will have to raise the matter with opposition and rebel leaders in Syria.
"We don't want to take a quick decision," Toma said.
The head of the Syrian government delegation to the conference in Astana, Bashar Ja'afari, blasted the US and Turkey saying both countries should pull their forces out of Syria without preconditions.
He said Washington's insistence on keeping its forces in Syria is a "flagrant aggression."
The US said it will maintain its presence in Syria to fight the ISIS group and "reinforce stability in liberated areas." There are now about 1,500 US troops in Syria that initially came to train and support the Kurdish-led Syrian Democratic Forces in the anti-IS campaign.
On Thursday, Brett McGurk, the US special envoy for the anti-ISIS coalition, told reporters in Washington that US officials have engaged with their Russian counterparts about exactly what they have in mind "and they have said that Sochi would be kind of a gathering of Syrian figures, and then what happens in Sochi would feed directly into Geneva." He added that if that's the case, then "that's something that might actually support the Geneva process."