A Muslim Brotherhood cell in Egypt planning major terrorist operations amidst Christmas celebrations was dismantled, the Egyptian Interior Ministry announced on Saturday.
In a statement the ministry said, "within the framework of the Interior Ministry's plan to intensify pre-emptive operations against various terrorist factions, more specifically the Muslim Brotherhood terrorist group, the National Security Agency was able to uncover future operations by a movement named 'Hasm', one of the armed cells of the Muslim Brotherhood, who were planning to carry out a series of simultaneous hostile operations."
They added that the terrorist group was targeting tourist facilities, traffic junctions, and the armed forces and police checkpoints. The operations would have taken place in conjunction with Christmas celebrations to create a state of instability, confusion and show a negative image of the country's security situation, they said.
According to the Interior Ministry, a farm located in the Giza governorate was identified as the terrorist cell's hiding spot where they manufactured explosives, and planned their operations.
According to the statement, the farm was raided following a gunfire exchange between police forces and members of the 'Hasm' group.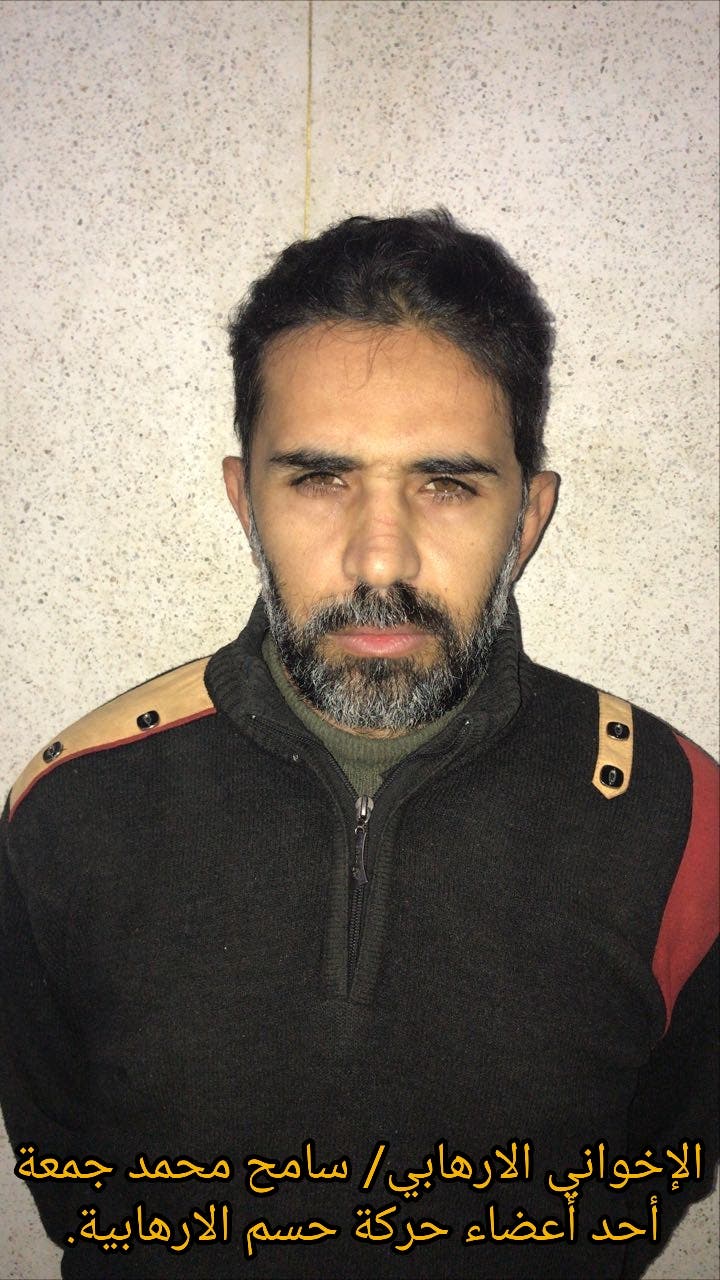 Three prominent members of the group who oversee the manufacturing of explosives were killed during the exchange. During the raid, three machine guns were found as well as two explosive devices and several ammunition.
"The procedure was documented, and other hideouts of those involved in this terrorist cell's operations were raided in the governorates of Qaliubiya and fayoum. Ten of them were arrested," the statement said.
Three automatic rifles, five safes, nine explosive devices, binoculars and ammunition were found in the hideouts that were raided, according to the ministry.
Documents were also found with detailed plans of the terrorist operations, confirming that 'Hasm' was responsible for an armed ambush on a police checkpoint on the Ring Road in Fayoum on July 20th, 2017, which resulted in the death of a policeman and injury of another.
The documents also showed that Hasm members were being trained to use guns and rifles, and manufacture explosives in one of the hideouts in Fayoum.
The ministry also said that the terrorist cell was monitoring several tourist facilities and security checkpoints, preparing to target them during Christmas celebrations.
They were being commissioned by the Brotherhood fugitive in Turkey, Yahya Ibrahim Moussa, who is responsible for coordinating between the various terrorist cells, managing their weaponry and financing them, the ministry said.