Hundreds gathered on Friday in New York's Grand Central Terminal to protest the detention of Palestinian teenager Ahed Tamimi by Israeli forces.
The 16-year-old was arrested on December 19, allegedly for slapping an Israeli soldier in the face.
Israeli forces have targeted other members of the Tamimi family as well, who have a history of activism and protesting against Israel in Palestine.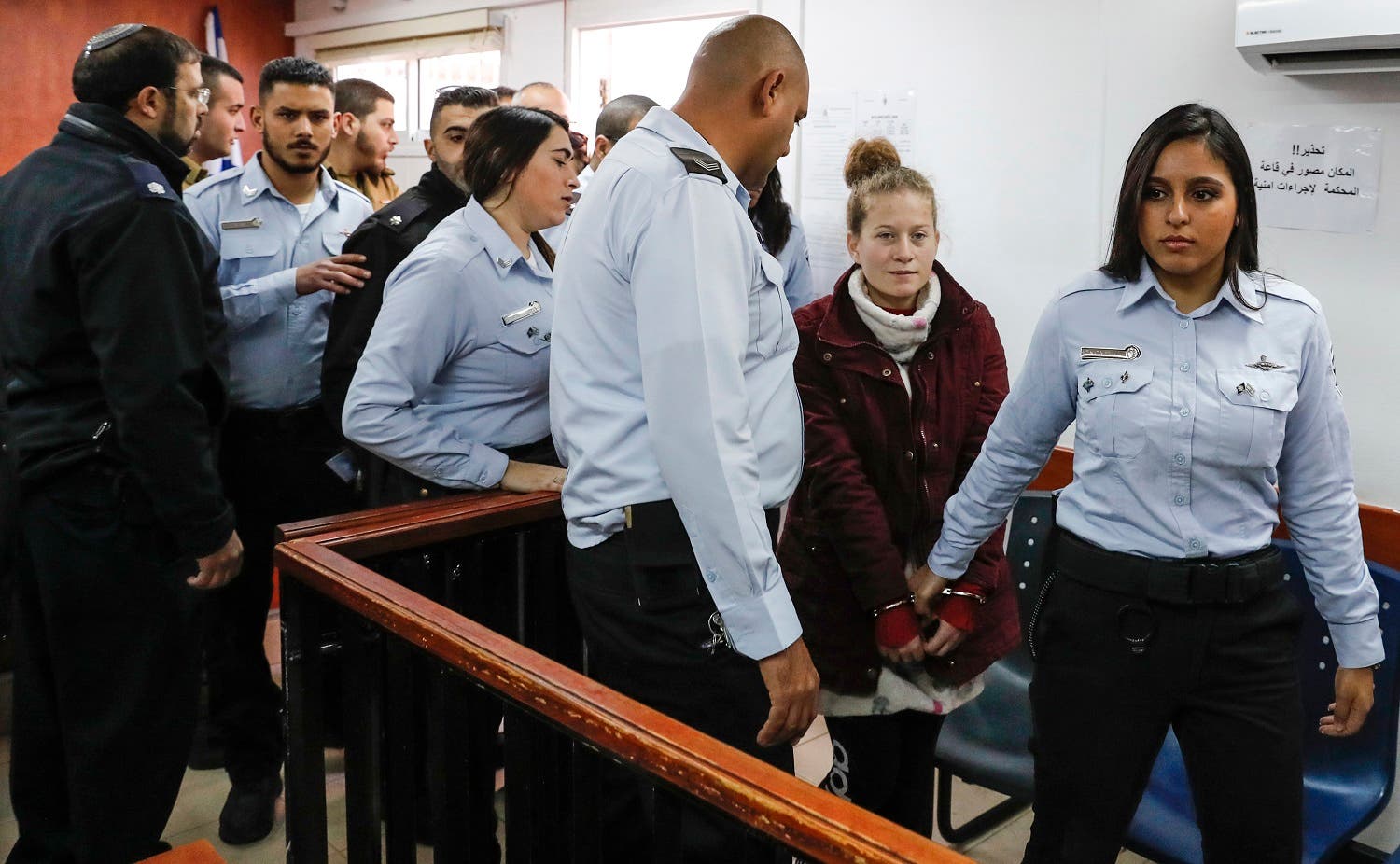 In New York, community organizers used their platform to bring attention to the issue of child detention in Israel, the United States and elsewhere.
Demonstrators chanted phrases like "From Brooklyn to Palestine, occupation is a crime" and "From Palestine to the Philippines, stop the US war machine."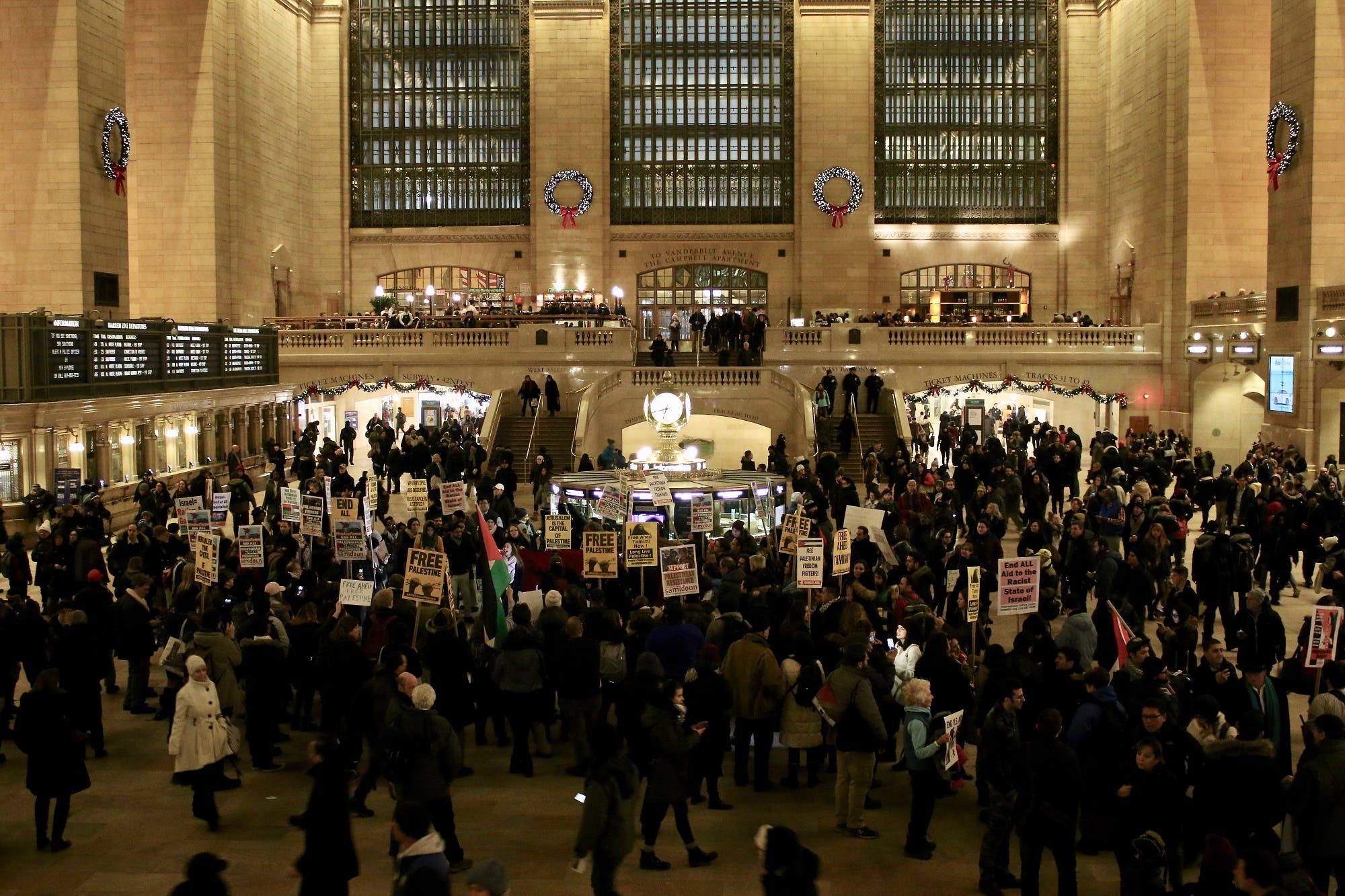 Joe Catron, the US coordinator for the Samidoun Palestinian Prisoner Solidarity Network, highlighted the salience of Tamimi's age and Israel's pension towards imprisoning teenagers and young children.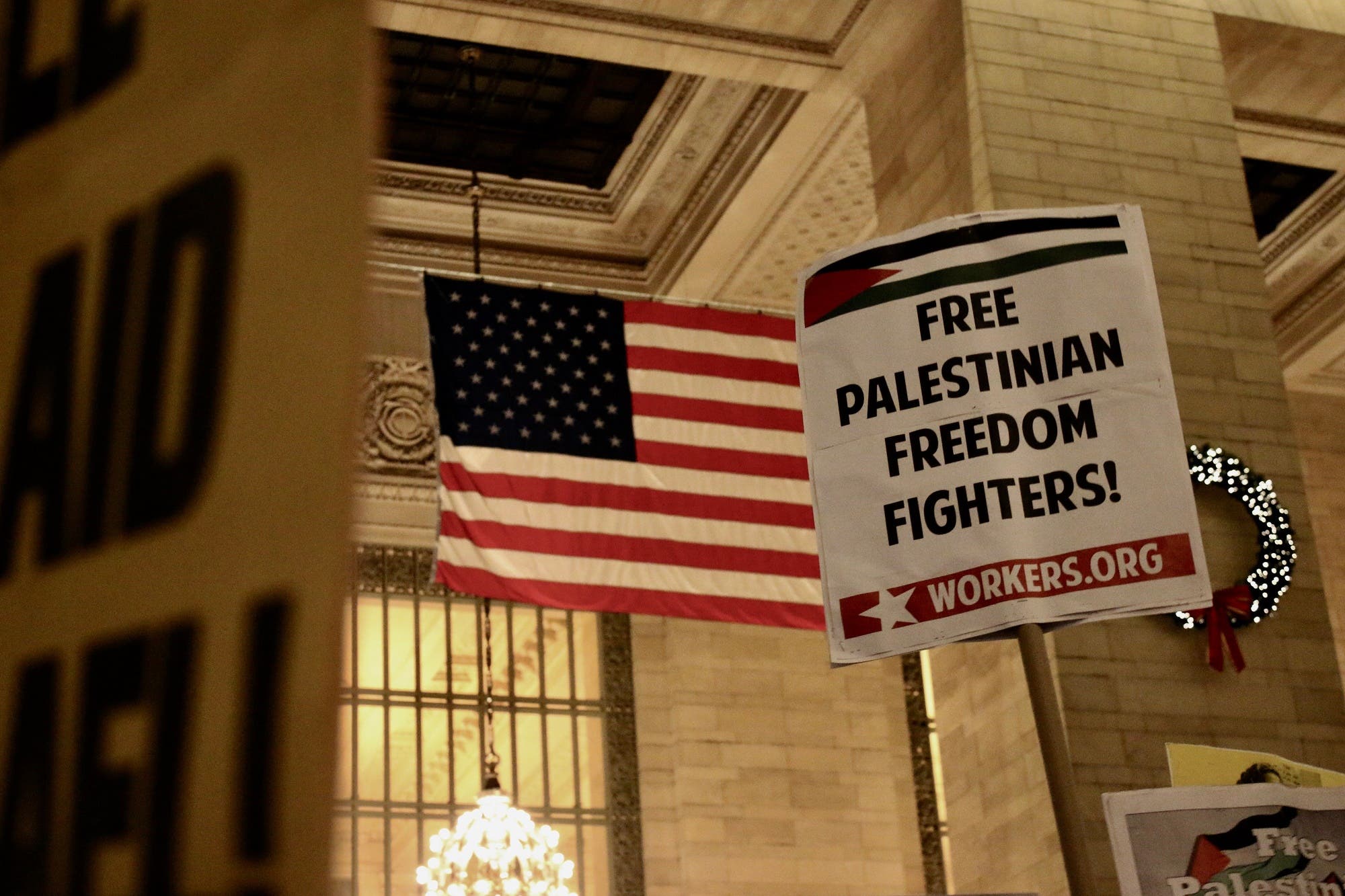 "Do you know why this is so absurd?" Catron said, referring to rumors that Tamimi may be older than she claims, "because the state of Israel controls the Palestinian population registry; they know exactly how old everyone is."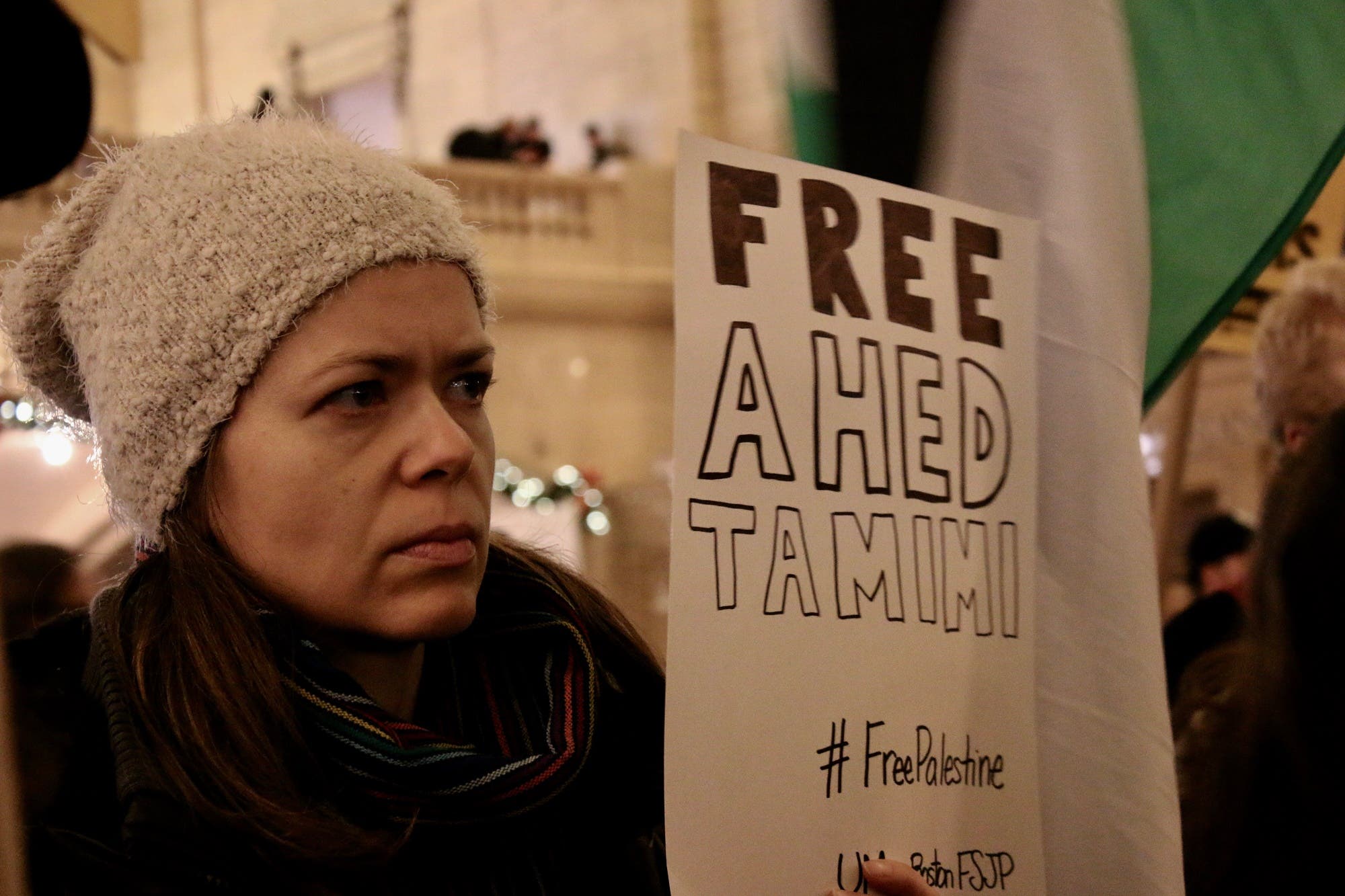 Catron went on to emphasize how Tamimi could spend her upcoming 17th birthday in detention. Hundreds of minors are in Israeli military detention. A spike in overall arrests followed Trump's announcement of Jerusalem as Israel's capital.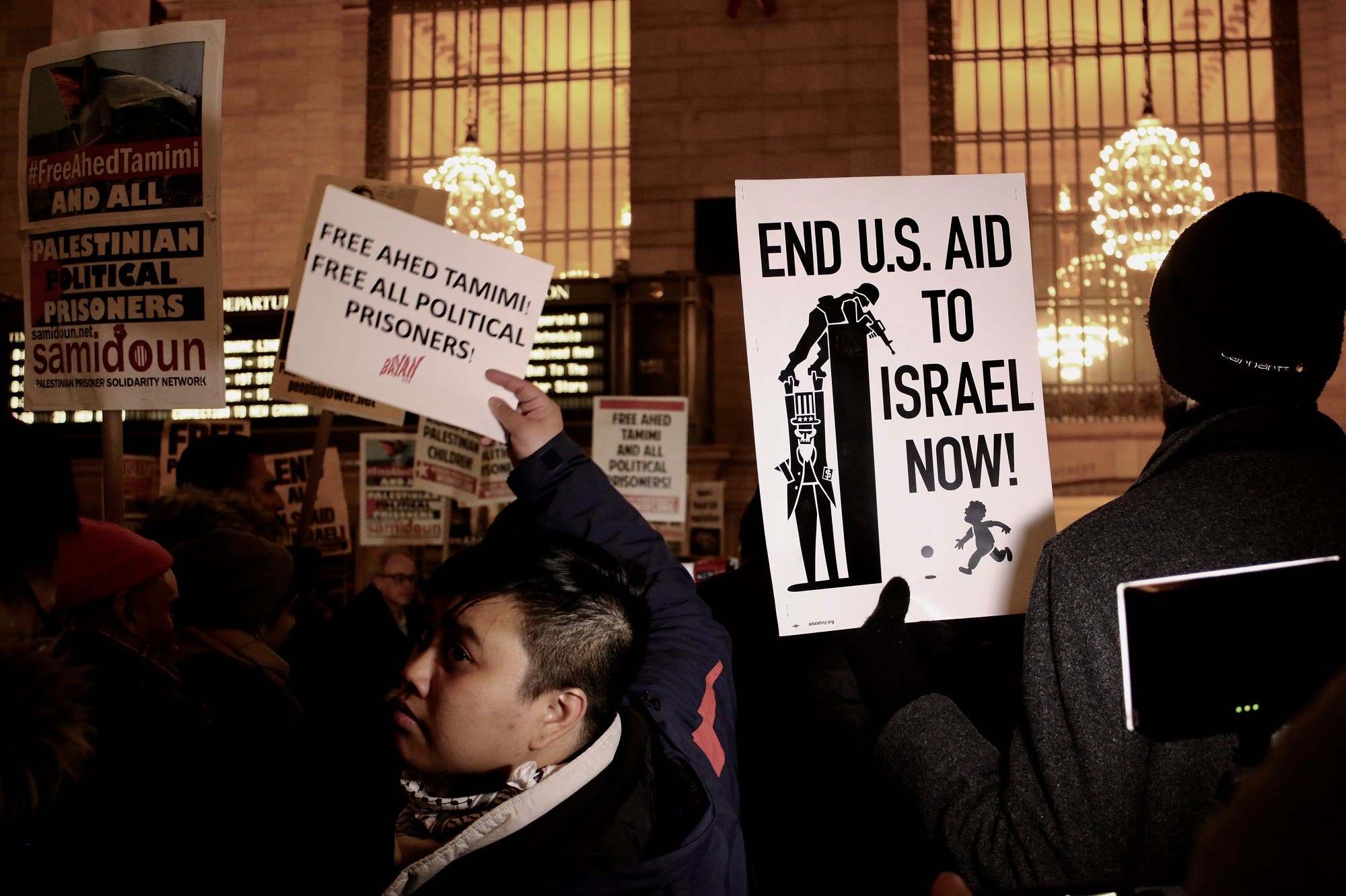 While the pro-Palestinian crowd took up more than half of Grand Central Terminal's historic main floor, the demonstration had its counter protestors as well. At least three Trump-supporters brandished signs that read "Jail Ahed" and "Thank God for Trump" as well as the Israeli flag.
However, both sides were cordial and police. A pro-Palestinian protestor wearing a keffieyeh was even seen shaking the hands of counter-protesters.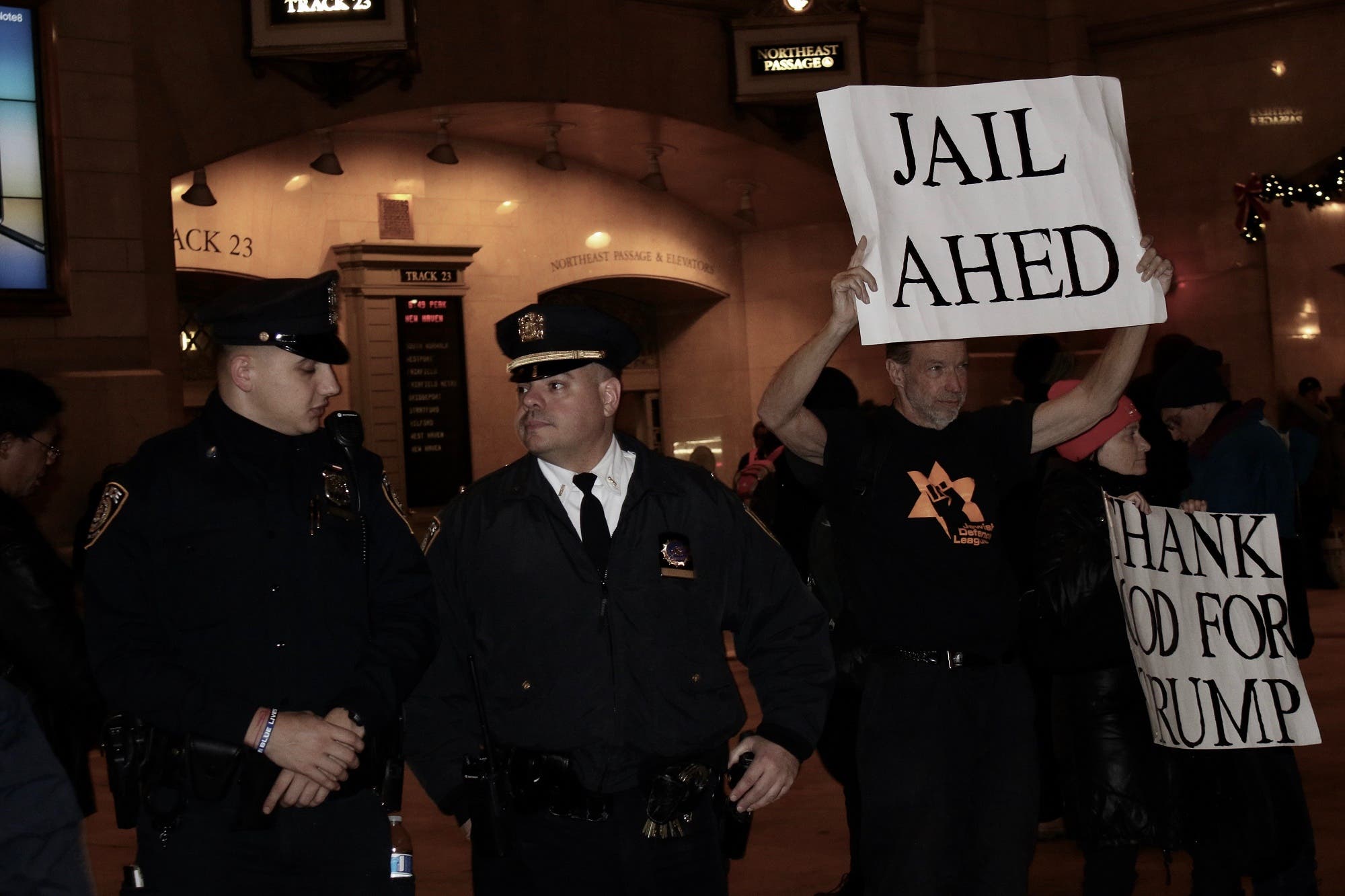 The NYPD had a heavy presence throughout the Grand Central complex.