Dozens of people protested on Saturday outside the Lebanese parliament against violence against women, denouncing inaction by the authorities after eight women have been killed since early December.
The demonstration was organized by civil society groups including the feminist association Kafa, which wants legislative reforms to protect women from domestic violence.
Red wooden cut-out silhouettes representing victims including the eight were set up in the square outside parliament.
SEE ALSO: How safe is it for women to get into taxis in Lebanon?
Demonstrators brandished placards bearing slogans including "Anger is no excuse" and "No funeral before justice".
Since early December, eight women have died violently in Lebanon, including a wife shot dead by her husband on Monday in Beirut.
Also among the dead were a 15-year-old who killed herself over an early marriage and British embassy employee Rebecca Dykes who was strangled by a taxi driver who tried to rape her.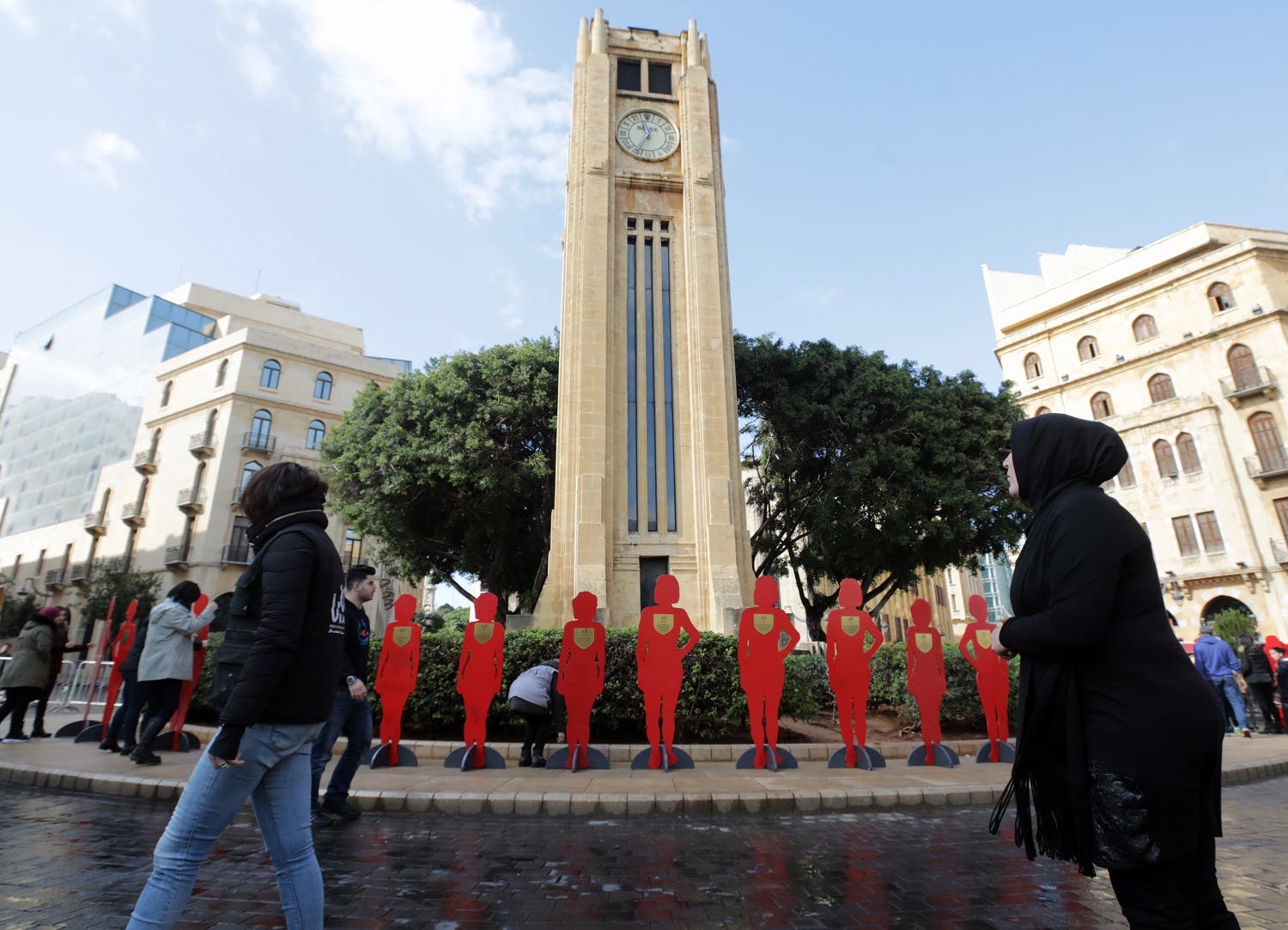 "Women are dying one after the other because of inaction by the legislative, executive and judicial powers that don't consider this to be a priority issue," said a statement signed by several NGOs.
Law against domestic violence
In 2014, Lebanon passed a law that for the first time set down penalties for domestic violence after an unprecedented campaign sparked by the murders of several women by their husbands.
However, the Kafa group is demanding that the law be amended to lay down more rigorous penalties for conjugal violence and to ensure that cases are dealt with faster.
"We want justice -- justice for Zahraa and all the girls. We want the criminals to be punished," said 50-year-old Ali al-Qabbout, referring to his daughter who was killed more than a year ago by her ex-husband.