More than 100 fighters aligned with Syrian President Bashar al-Assad were killed after US-led coalition and coalition-backed local forces thwarted a large, apparently coordinated attack late on Wednesday and early on Thursday, a US official said.
The heavy death toll underscored the large size of the attack, which the US official said included about 500 opposing forces, backed by artillery, tanks, multiple-launch rocket systems and mortars. The official spoke to Reuters on condition of anonymity.
No American troops were killed or wounded in the incident, officials said. Still, some US troops had been embedded at the time with Syrian Democratic Forces (SDF), whose headquarters in Syria's Deir al-Zor province had been a target of the attack. One SDF fighter was wounded in the incident, the official said.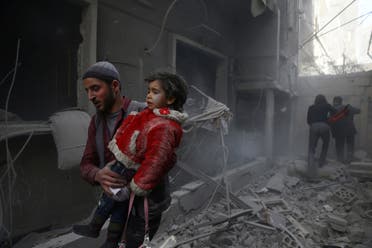 Liberated from ISIS
"We suspect Syrian pro-regime forces were attempting to seize terrain SDF had liberated from ISIS in September 2017," the official said. The forces were "likely seeking to seize oilfields in Khusham that had been a major source of revenue for ISIS from 2014 to 2017."
Neither US officials nor the US-backed coalition have offered details on the attacking forces. The Syrian army is supported by Iranian-backed militias and Russian forces. The US-led coalition had alerted Russian officials about the presence of SDF forces in the area far in advance of the thwarted attack, the US official said.
"Coalition officials were in regular communication with Russian counterparts before, during and after the thwarted (enemy) attack," the official said.