Russia slams 'criminal' US-led strikes in Syria, Pentagon calls it self-defense
Russia's UN ambassador on Thursday slammed as "criminal" the US-led coalition strikes against pro-regime forces in Syria that left more than 100 dead.
Ambassador Vassily Nebenzia told reporters that he protested the assault in Syria's eastern province of Deir Ezzor during a closed-door Security Council meeting.
"It was inadmissible for whatever reasons it was justified," Nebenzia told reporters, adding that he told the United States "to remember that they are in Syria illegally in fact. They were not invited there."
ALSO READ: 200 dead as toll rises over four days of raids on Ghouta
"They claim all the time that they fight international terrorism, but we see that it goes beyond that. "To confront those who really fight international terrorism on the ground in Syria is criminal."
The United States said the international coalition carried out air strikes against pro-government fighters on Wednesday to defend its allies in Deir Ezzor. It accused Syrian pro-government forces of initiating an attack on the US-backed Syrian Democratic Forces (SDF).
The Syrian government complained in a letter to UN Secretary-General Antonio Guterres that the attack "represents a war crime and a crime against humanity."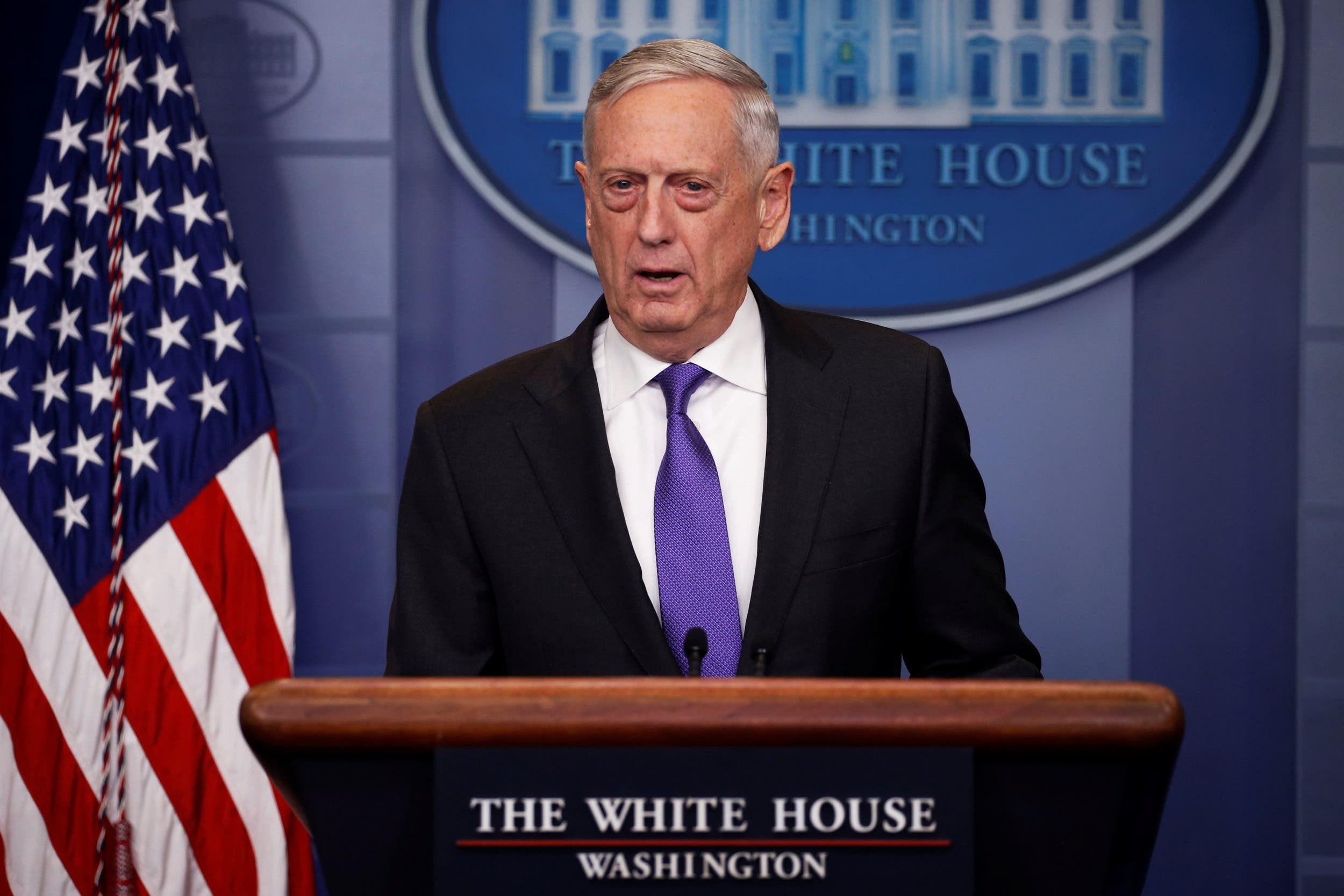 Pentagon calls it 'self-defense'
Deadly air strikes by a US-led coalition on pro-regime forces in eastern Syria were purely an act of self-defense, Pentagon chief Jim Mattis said Thursday, in an apparent effort to tamp down controversy over the incident.
"It was self-defense," Mattis told reporters. "We are not getting engaged in the Syrian civil war." More than 100 forces loyal to Syrian President Bashar al-Assad were killed in the attack by the US-backed Syrian Democratic Forces (SDF) in Deir Ezzor province, a US official said late Wednesday.
Calling the incident "perplexing," Mattis expanded on the US Defense Department's version of what happened in the incident near the city of Deir Ezzor. The US-led coalition has said the strikes came to fend off an attack on its Kurdish allies.
"For some reason, pro-regime forces -- and again, I cannot give you any explanation of why they would do this -- moved against SDF positions" where US special forces were also on the ground, Mattis said.
The pro-Damascus forces "began shelling it with artillery," he added. "They were moving with tanks, obviously in the same direction as they were firing. "At the end of our effort to defend ourselves, their artillery was knocked out, two of their tanks were knocked out, they had casualties."
ALSO READ: Syria's eastern Ghouta faces 'complete catastrophe', says UN
The US-led side quickly contacted their Russian counterparts to attempt to ensure the situation did not escalate, Mattis said, adding: "The Russians, at that time, were telling us they did not have forces there."
The fighting took place less than 10 kilometers east of the so-called "deconfliction zone" set up by the US and Russia along the Euphrates River, with Russian forces to the west and US forces to the east.
Moscow and Washington coordinate their air and ground operations against ISIS in this zone. Mattis said he could not identify the attackers. "We know they were pro-regime forces but... Iranian, Assad, Russians, mercenaries... I can't tell you," he said.
He explained that the US-led coalition had picked up on the movements of pro-regime forces in the area a few days before, but they were not immediately hostile. "This is self defense. If we were involved in a broader context, then you would have had an initiative on our part. The fact is we did not then move to the other side of the deconfliction zone," Mattis noted.