EXCLUSIVE: Tunisia probes Qatar involvement in dubious funding in North Africa
An investigation has been opened in the Tunisian Parliament by deputies to uncover and prosecute the parties and entities involved in the case of the "suspicious" financial transfers carried out by an officer in Qatar's armed forces for purposes related to the financing of terrorism and fueling chaos and instability in Tunisia and the region.

The new documents revealed by the deputy from the Al Hurra parliamentary bloc, the representative of the movement Machrou Tunis, Sahbi Ben Faraj, revealed the involvement of some military officials and civilians who benefited from Qatari funds for unknown purposes, especially after suspicious money transfers were made by a "retired general in the Qatari armed forces to some Tunisian banks".

It was revealed that the account included funds derived from an account under the name of the Qatari Armed Forces, which is part of the bank account of the Embassy of the State of Qatar in Tunisia.

In this context, Faraj said in a statement to Al Arabiya.net that his bloc in the parliament intends to "follow up the file to reveal the circumstances and details of this serious case and the whereabouts of those involved in it, by questioning the Minister of Defense to know the results of the investigation opened by the military judiciary about the involvement of military personnel."

He added that communications will be established with the central bank to learn about the transactions of the Qatari Brigadier General, the identity of the associations or organizations that benefited from this account, the parties behind them and the objectives behind this funding, to uncover the truth away from any attempt of blackout.

Two days ago, Faraj revealed that his parliamentary bloc received last Tuesday after a great urgency, a correspondence from the Central Bank, in response to the question of MP Marwan Al falafel, on the subject of Qatari remittances.
Suspicious funds amount to $2 bln
The suspicious funds and cash withdrawn from the account amount to 4 billion and a half of Tunisian Dinars, the equivalent of about $2 billion.

The Commission examined semi-high officials, including military personnel, who benefited from these funds.

The then Prime Minister Mehdi Jumaa was informed on November 17, 2014, and the Ministry of Defense questioned the suspected Qatari general on December 4, 2014, before referring the case to the military court.

According to the same document, with the permission of the investigating judge in the judicial court of finance on 24/07/2015, then Prime Minister Al-Habib al-Said, on April 4, 2015, filed a lawsuit which led to the freezing of all the accounts of the Qatari general, subject to suspicion (the amount of frozen funds is estimated at 3 million dinars).
SEE ALSO: UAE official: 'Is it unreasonable to ask Qataris to stop funding terrorism?'
Four years after the start of the investigation into this file, and the failure by the authorities to pinpoint and announce the parties involved - whether the Ministry of Defense or the Central Bank and the Ministry of Justice – parliament member Marwan al-Falafel revealed in a statement to al Arabiya, that Al Hurra parliamentary bloc, will "set up a committee for investigation and follow-up in the framework of its oversight and parliamentary responsibilities."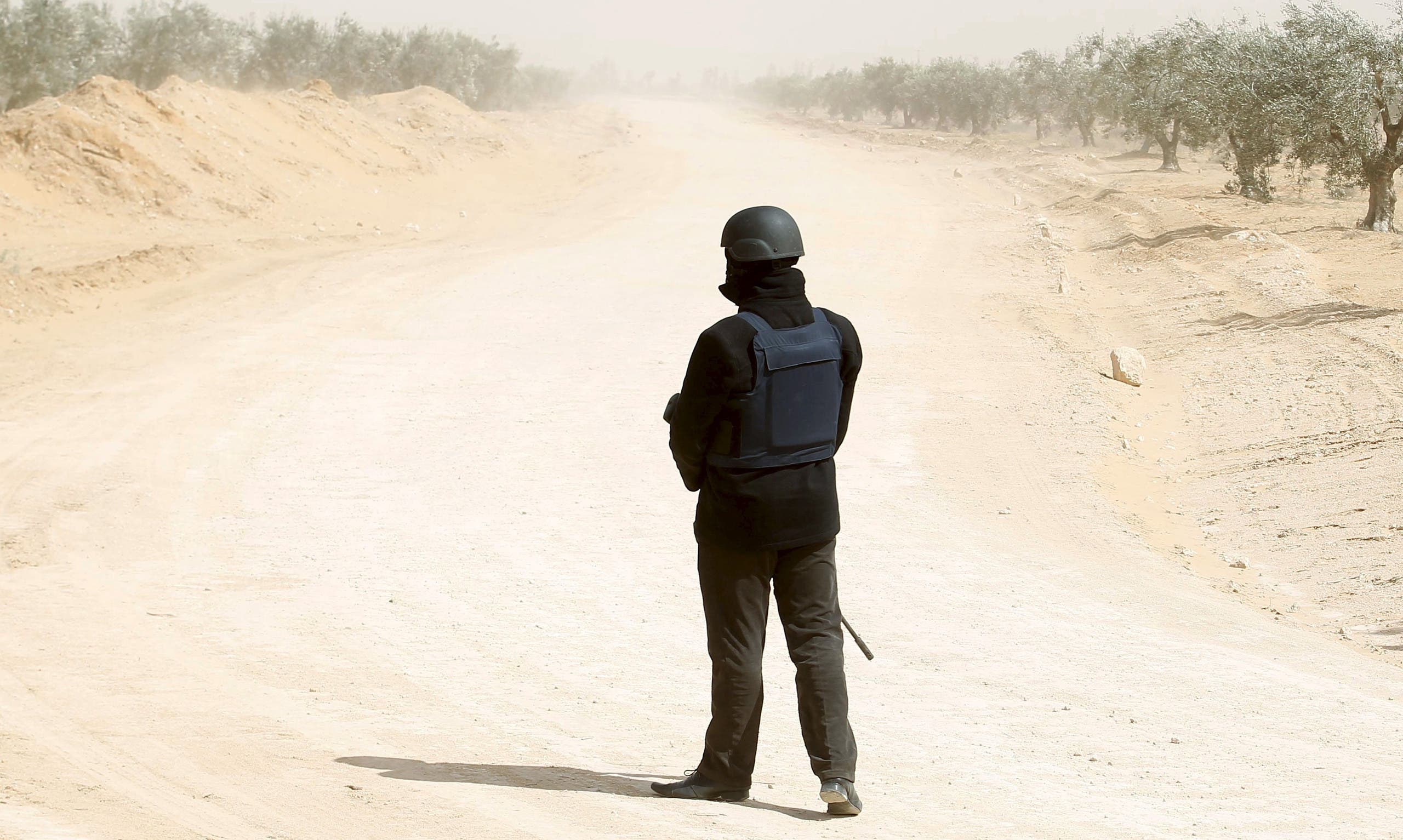 The official spokesman for the two financial and counter-terrorism tribunals, Sufian al-Sulaiti, said last June that the preliminary investigation on the issue of remittances from Qatar to Tunisia indicated that "it concerns the financing of a refugee camp in southern Tunisia," hosting Libyan refugees during the Libyan revolution, noting that "the Public Prosecution has been investigating this issue since 2014, after receiving a notice from the Central Bank Governor that a Qatari national received transfer of approximately 8 million dinars ($ 3.2 million) from Tunisian banks.

On the Qatari citizen's activity, al-Sulaiti said, according to preliminary research, that "he came to Tunisia in 2011 after the outbreak of the crisis of the displaced Libyans, to carry out the task of funding the camp under the supervision and funding of the Ministry of Defense of Qatar. His task was to implement the refugee camp in the state of Tataouine. As such, he opened an account under his name, and the Ministry of Defense officially transferred a sum of money to that account in Tataouine through the Tunisian banking system."
One Qatari, four Tunisians
Al-Sulaiti explained that after the end of the investigation, the Public Prosecution began to question in July 2015 five persons - a Qatari and four Tunisians - on various charges, including "money laundering and the provision of support and funding to persons, organizations and activities related to terrorist crimes."

The investigating judge also froze the funds of the Qatari citizen in all the Tunisian banks and suspended all his bank accounts.

Nidaa Tounes MP Monji al-Harbawi revealed previously that the suspected Qatari officer is 52-year-old 'Ali Salem al-Jarboui'.

He is a Qatari Brigadier-General and a military attaché in North Africa with the Qatari intelligence who supervises its missions in Mauritania, Morocco, Algeria, Tunisia and Libya. He has no diplomatic qualifications and has been directly involved with the commander of the Qatari armed forces, Hamad bin Ali al-Attiyah. He was then commissioned to oversee the Libyan refugee camp in southern Tunisia.

Al-Harbawi added that the information, which was monitored and collected by the competent authorities in the Ministry of Interior affairs, on the activity of al-Jarboui, revealed that he "maintains relations with a number of Islamic parties, including one of the charitable foundation in the city of Zarzis in southern Tunisia, which is headed by Salafists."