The family of Mariam Moustafa, the Egyptian girl who was assaulted by 10 British women in Nottingham, announced that she passed away on Wednesday evening after being critical condition for weeks.
According to a video shared by the 18-year-old's family, the 10 women assaulted Mariam on a public bus, after she had been shopping in Nottingham city.
She was immediately rushed to Nottingham City Hospital following the attack where she suffered severe head injuries and passed away after a few days.
Egypt's Minister of Immigration Nabila Makram confirmed that she has sent an official to follow up on the incident, and that the embassy is currently considering procedures to sue the hospital after several accusations of the facility being negligent in treating Mariam.
The accusations came following the hospital's decision to send Mariam home despite her suffering severe cerebral hemorrhage, according to her family. She eventually died from severe bleeding in her brain.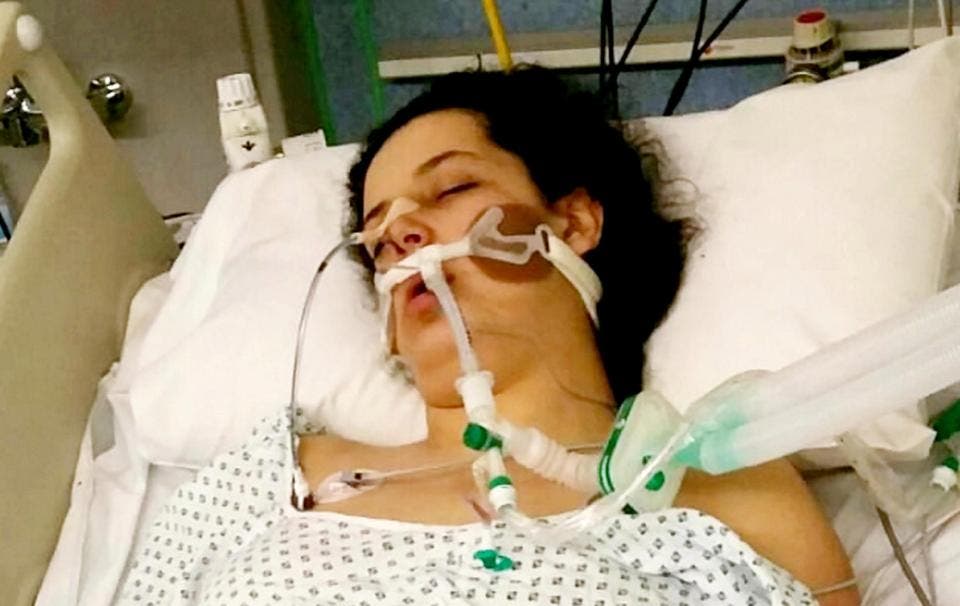 In a video statement by her uncle, Amr el-Hariry, he said that the group of girls responsible for the attack had assaulted Mariam and her sister Malak four months prior as well.
"Two of the same girls who assaulted her four months ago, were involved in this incidemt," Mariam's mother Nisreen said. "This is completely based on racism and discrimination because she didn't even know these girls."
Speaking about the latest assault, el-Hariry said, "they started to beat her, kicking and punch her all over, she ran away but they chased after her. She didn't even know these girls. Mariam got a bus and ran on, and told the bus driver to not let them on because they were beating her but he said he couldn't do that."
According to the family, a young man who was on the same bus came to Mariam's rescue and was the one who rushed her to the hospital.
"I don't understand why he didn't help her from the start and why just one person stepped in to intervene. It's disgraceful really," el-Hariry said.
According to The Sun, a post-mortem examination is due to take place.
Egypt's foreign affairs ministry spokesman, Ahmed Abu Zeid, said that the Egyptian Consul in London immediately contacted the father of the girl, and reported the developments of his daughter's health condition.
He added that the Egyptian Consul and the embassy's medical advisor went to Nottingham to meet with the student's family as well as the local authorities and the hospital's management to consider what measures could be taken.
According to the Sun, a 17-year-old was arrested as a suspect in the case, but was released on conditional bail shortly after.
Nottinghamshire Police is urging anyone who witnessed the incident at the public bus station to come forward with any information.
Mariam was an engineering student at Central College in Beeston, and had just been accepted into a London university where she was due to continue her studies.