British police reveal new details on deadly attack against Egyptian student
British police have uncovered new details about the tragic death of Egyptian student Mariam Abdel Salam in Nottingham, who died after being brutally attacked by female thugs.
Rob Griffin, a Nottingham police official, said at a press conference on Monday evening that investigations into the incident had found that the perpetrators were six girls who all participated in the attack against the Egyptian girl.
He added that the authorities arrested one of the girls involved, age 17, and was able to identify the rest of them and they are currently bringing them in.
He confirmed that the investigation into the incident, which took place on 20 February on Parliament Street, found evidence that clearly stated the attack was not motivated by racism.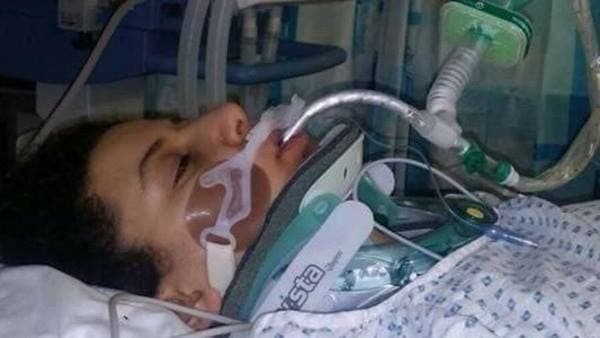 The police official said that the girl was subjected to a similar attack last August, which left her with a broken leg.
This was also confirmed by Mariam's mother when she spoke to Al Arabiya stating that her daughter was subjected to a similar assault by the same girls, but the police was unable to identify them.
Mariam's father accused the hospital of negligence, which led to her death after the deterioration of her condition and suffering from a severe hemorrhage and coma.
Egyptian Foreign Minister Sameh Shukri urged for a quick investigation and to hold the culprits accountable as soon as possible, including anyone responsible for her medical treatment failure since she was hospitalized.
Mustafa Rajab, director of the Egyptian Family House in Britain, told Al Arabiya that the staff at the hospital, where Maryam was transferred to were negligent and did not access the gravity of her condition.
Mariam has been dealing with this hospital for years, and she had a medical file there; the deterioration of her internal bleeding caused her death.