At least 16 Palestinians were killed and hundreds injured by Israeli security forces confronting one of the largest Palestinian demonstrations along the Israel-Gaza border in recent years, Gaza medical officials said.

Tens of thousands of Palestinians, pressing for a right of return for refugees to what is now Israel, gathered at five locations along the fenced 65-km frontier where tents were erected for a planned six-week protest, local officials said. The Israeli military estimate was 30,000.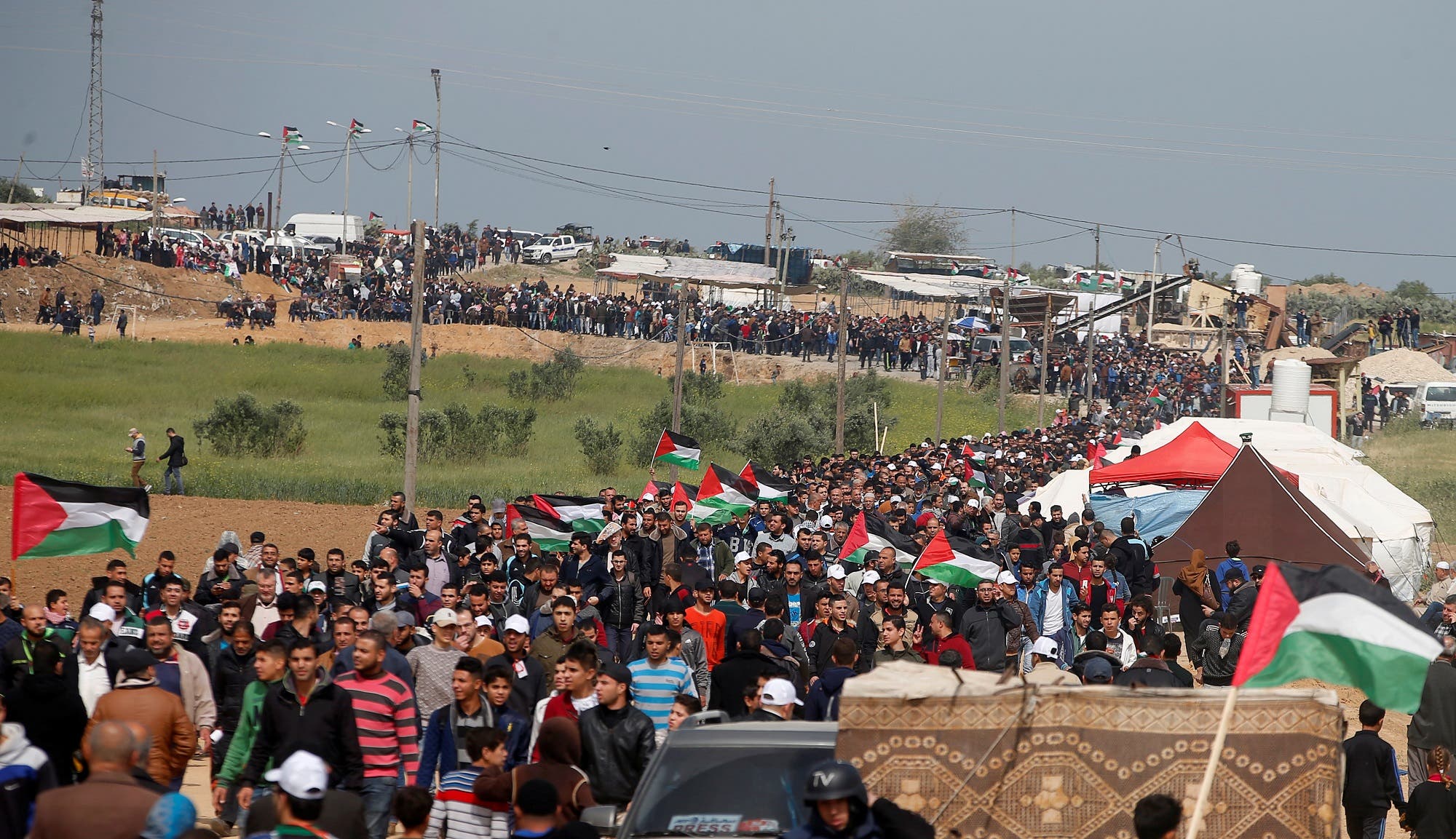 Palestinians attend a tent city protest along the Israel border with Gaza, demanding the right to return to their homeland, east of Gaza City March 30, 2018. REUTERS


Palestinian health officials said Israeli forces used mostly gunfire against the protesters, in addition to tear gas and rubber bullets. Two people were killed by tank fire, the Gaza Health Ministry said. Witnesses said the military had deployed a drone over at least one location to drop tear gas.

Gaza health officials said one of the 12 dead was aged 16 and at least 400 people were wounded by live gunfire, while others were struck by rubber bullets or treated for tear gas inhalation.

The Palestinian protest was launched on "Land Day," an annual commemoration of the deaths of six Arab citizens of Israel killed by Israeli security forces during demonstrations over government land confiscations in northern Israel in 1976.
Right of return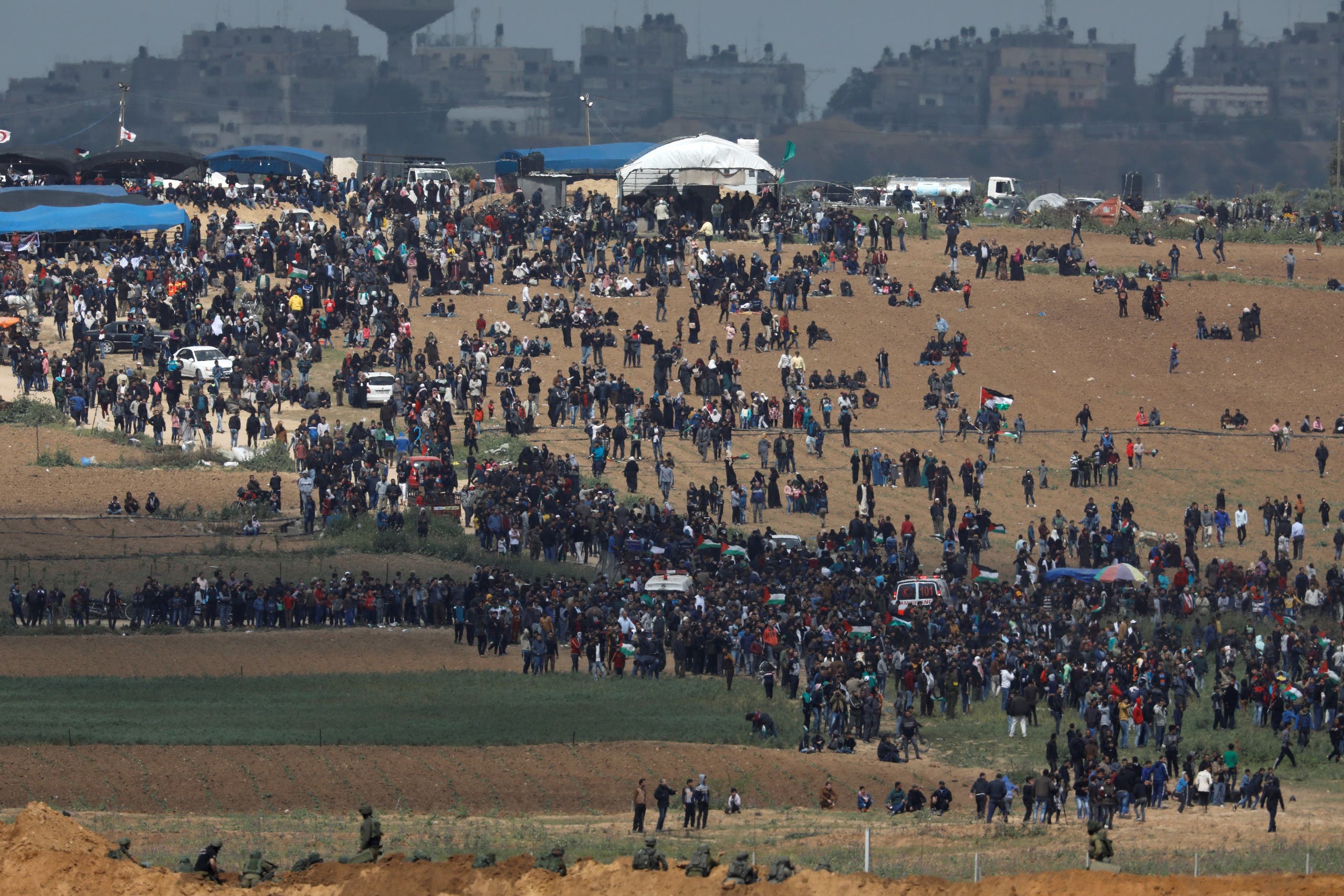 Palestinians attend a tent city protest along the Israel border with Gaza, demanding the right to return to their homeland, east of Gaza City March 30, 2018. REUTERS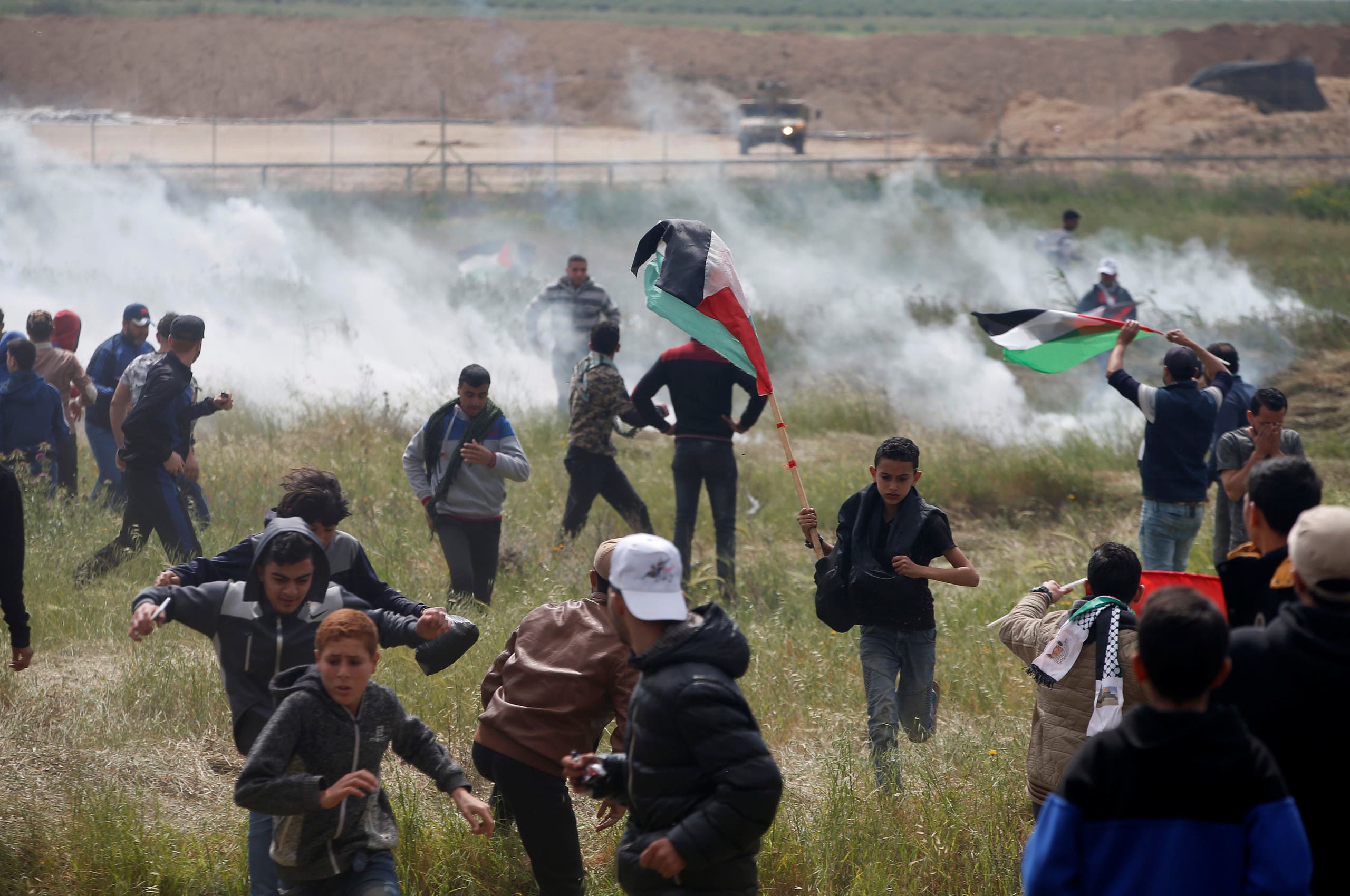 Palestinians attend a tent city protest along the Israel border with Gaza, demanding the right to return to their homeland, east of Gaza City March 30, 2018. REUTERS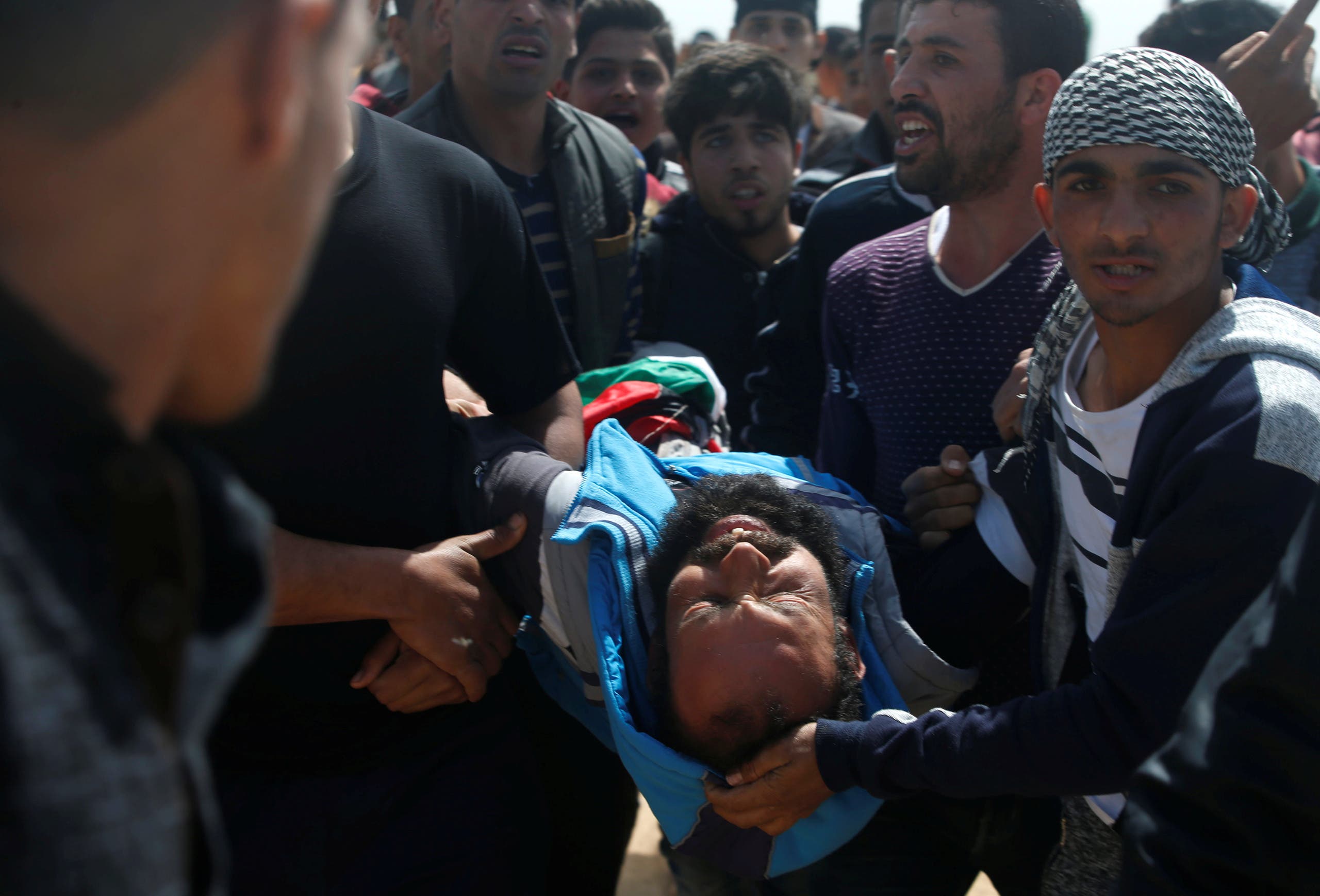 A wounded Palestinian is evacuated along Israel border with Gaza ahead of a protest in a tent city demanding to return to their home land, east of Gaza City March 29, 2018. REUTERS
SHOW MORE
Last Update: Wednesday, 20 May 2020 KSA 09:52 - GMT 06:52