A senior Turkish official said on Friday that a French pledge to help stabilize a region of northern Syria controlled by Kurdish-dominated forces amounted to support for terrorism and could make France a "target of Turkey".
French backing for the Syrian Democratic Forces (SDF), dominated by the Kurdish YPG militia, has angered Ankara at a time when it is fighting the YPG in northern Syria and considers it a terrorist organization.
Turkish President Tayyip Erdogan said France had taken a "completely wrong approach" on Syria, adding that he exchanged heated words with his French counterpart, Emmanuel Macron, last week.
Turkish Deputy Prime Minister Bekir Bozdag said the French stance was setting Paris on a collision course with Ankara.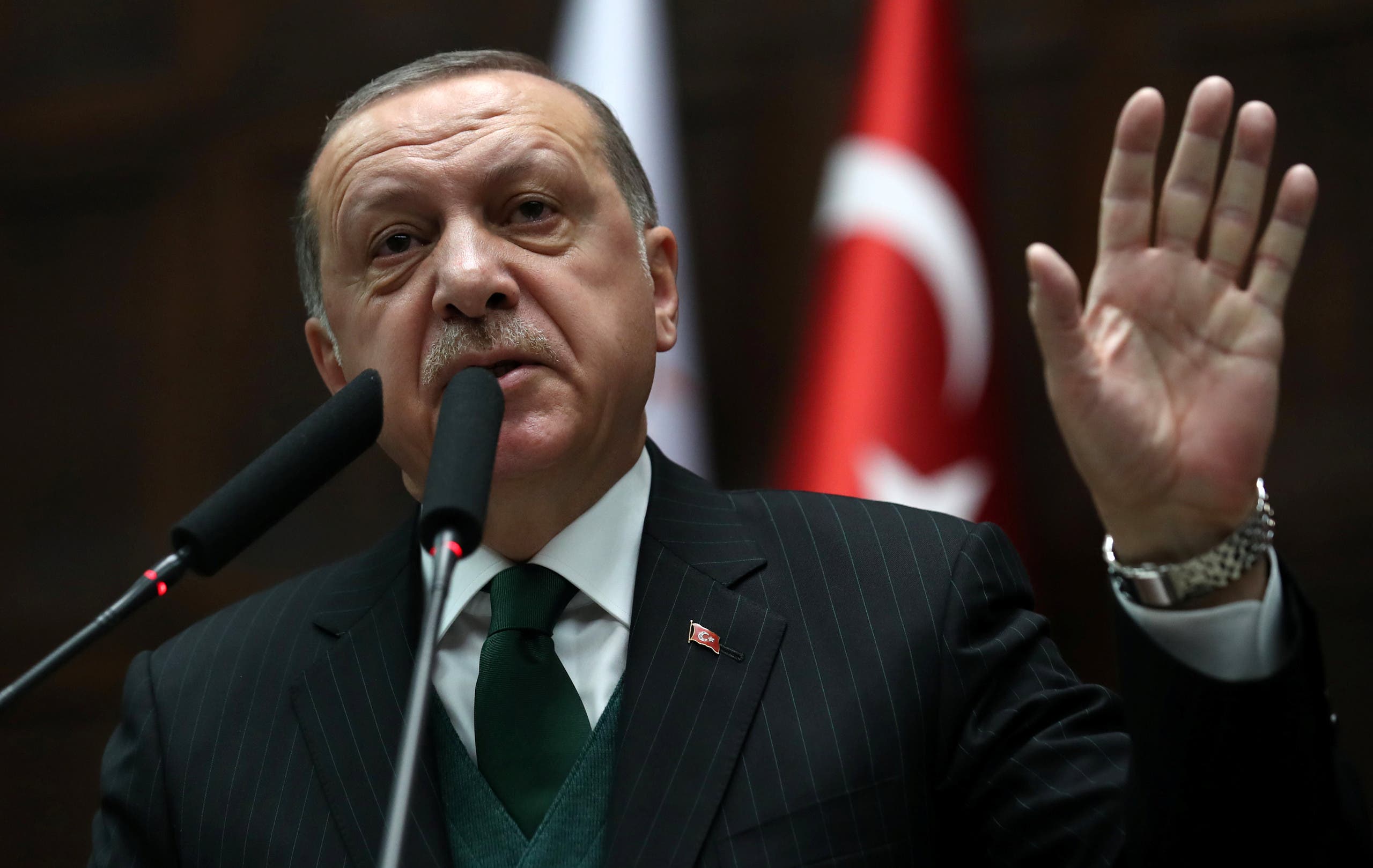 "Those who enter into cooperation and solidarity with terror groups against Turkey...will, like the terrorists, become a target of Turkey," Bozdag wrote on Twitter. "We hope France does not take such an irrational step."
Ankara considers the YPG an extension of Kurdish militants who have waged a decades-old insurgency in southeast Turkey. Its forces drove YPG fighters from the northwestern Syrian town of Afrin nearly two weeks ago and Erdogan says it is preparing to extend operations along hundreds of miles of border with Syria.
The Afrin operation has already drawn international criticism, notably from Macron, and Ankara's pledge to extend it eastwards has also raised tensions with the United States which has 2,000 soldiers stationed in north Syria alongside the SDF.
All three countries - France, Turkey and the United States - are NATO partners but the rift over Syria has increasingly strained relations.
"We have no intention to harm soldiers of allied nations, but we cannot allow terrorists to roam freely (in northern Syria)," Erdogan said.
Macron meets SDF delegation
On Thursday, Macron met for the first time with an SDF delegation that included the YPG, its political arm the PYD, and Christian and Arab officials from northern Syria.
His office said Macron praised the role of the SDF in fighting ISIS in Syria - a battle which the Western countries say is not over - and assured them of France's support in stabilizing northeastern Syria.
Like Washington, Paris has forces deployed in northern Syria and regards the SDF as a crucial ally in preventing a resurgence of ISIS in the region.
A PYD member in Paris said Macron had promised to send more troops to northern Syria, provide humanitarian assistance and push a diplomatic solution.
The French presidency did not confirm that Macron had pledged more troops, but the presidential source said France could bolster its military intervention in Syria "within the existing framework" of the US-led coalition.

The presidency also said Macron was offering to mediate between Turkey and the SDF - a suggestion Erdogan dismissed.

"Do not engage in things beyond you, we do not need a mediator," he said, responding to the French offer in remarks to members of his ruling AK Party in Ankara. "Who are you to speak of mediation between Turkey and a terrorist organization?"

Accusing Paris of appeasing terrorism, he said Macron would be held accountable for his policy by his own people.

"We hope France doesn't come to us for help when the terrorists running from Syria and Iraq fill their country after being encouraged by their policy," he said.

Erdogan spoke last week with Macron about the French president's criticism of Turkey's Afrin campaign.

"He was saying weird things and so, even if it was a bit high-octane, I had to tell him some things," Erdogan said. "It is not anyone's place to portray our armed forces as something we do not find acceptable."