A Syrian rebel group accused government forces on Saturday of dropping a barrel bomb containing poisonous chemicals on civilians in eastern Ghouta, and a medical relief organization said 35 people had been killed in chemical attacks on the area.
Syrian state media denied government forces had launched any chemical attack as soon as the reports began circulating and said rebels in the eastern Ghouta town of Douma were in a state of collapse and spreading false news.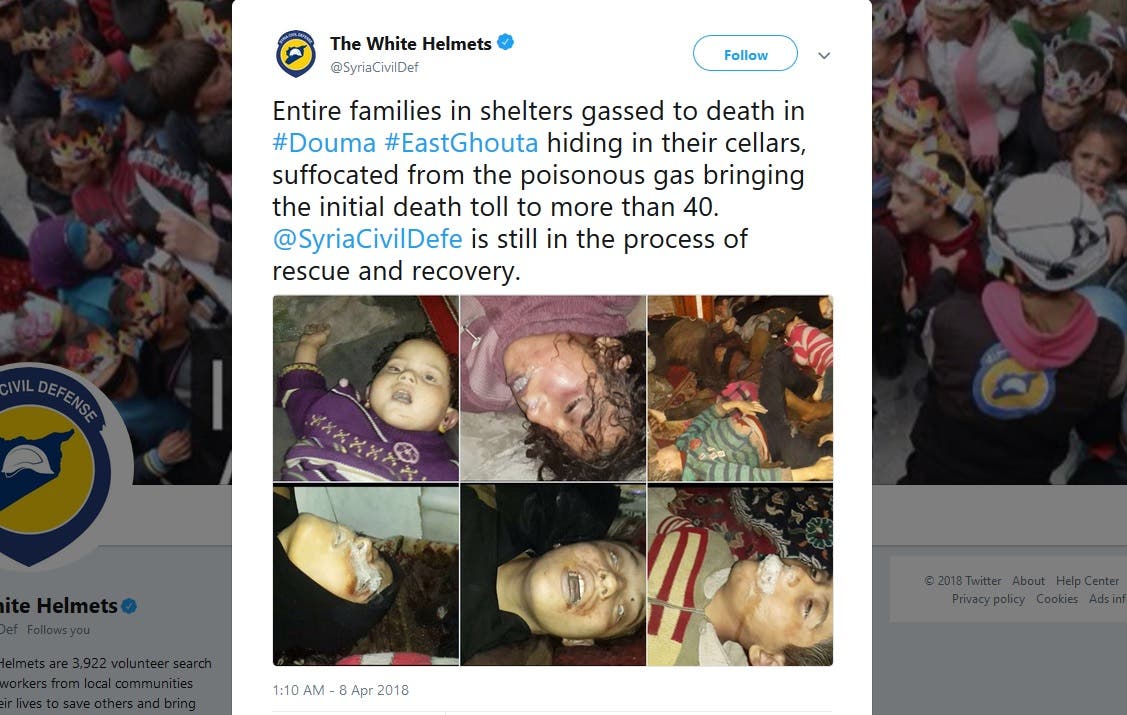 The US State Department said on Saturday reports of mass casualties from an alleged chemical weapons attack in Douma were "horrifying" and would, if confirmed, "demand an immediate response by the international community".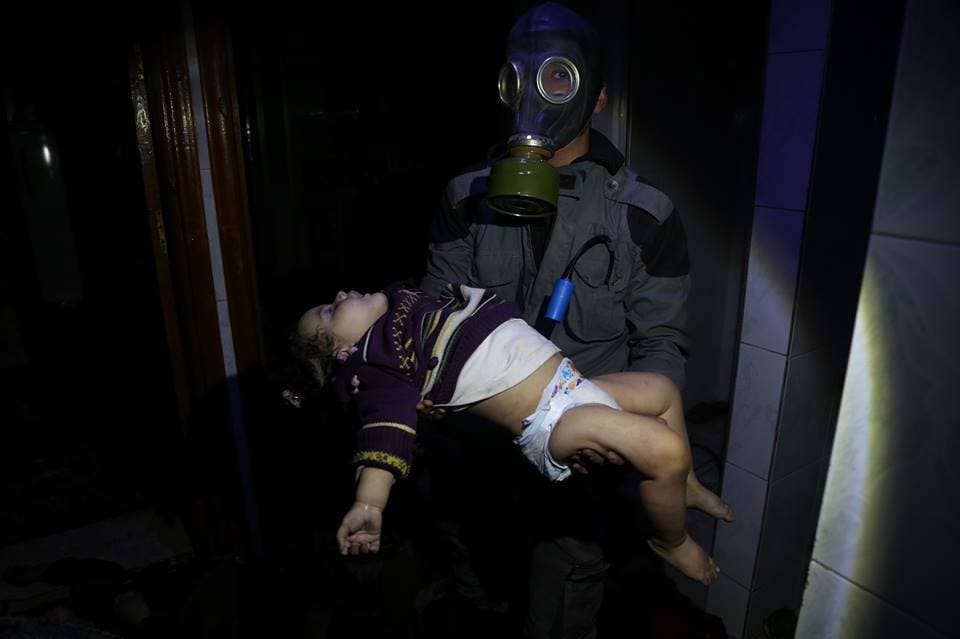 The Syrian Observatory for Human Rights said 11 people had died in Douma as a result of suffocation caused by the smoke from conventional weapons being dropped by the government. It said a total of 70 people suffered breathing difficulties.
Rami Abdulrahman, the Observatory director, said he could not confirm if chemical weapons had been used.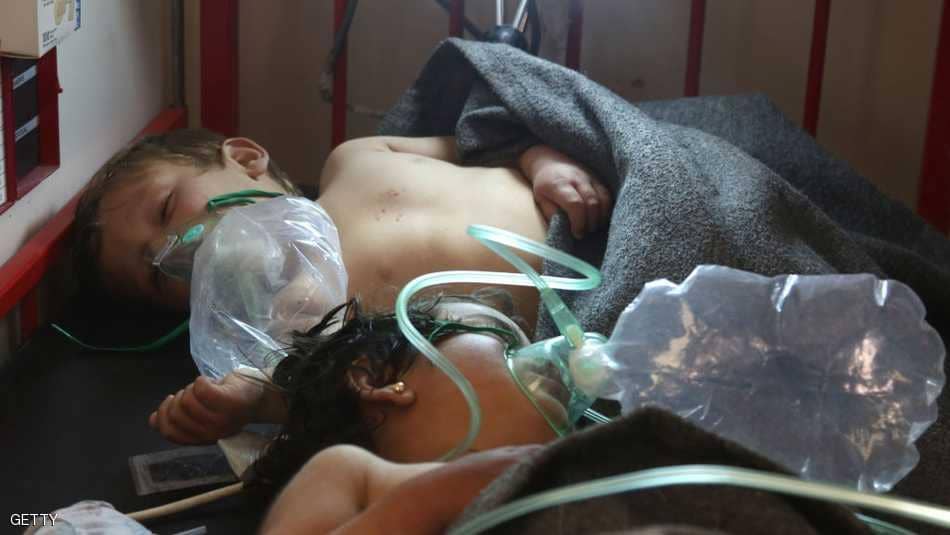 Medical relief organization Syrian American Medical Society (SAMS) said a chlorine bomb hit Douma hospital, killing six people, and a second attack with "mixed agents" including nerve agents had hit a nearby building.
Basel Termanini, the U.S.-based vice president of SAMS, told Reuters the total death toll in the chemical attacks was 35. "We are contacting the U.N. and the U.S. government and the European governments," he said by telephone.
Reuters could not independently verify the reports.
The first video for the massacre in #Douma by the Chemical weapons, 40 were killed and 500 still suffocating in bad medical circumstances. Assad attacking more than 100K civilians in Douma. pic.twitter.com/fA0uyRqhrp

— Asaad Hanna (@AsaadHannaa) April 7, 2018
Syrian state news agency SANA said the rebel group in Douma, Jaish al-Islam, was making "chemical attack fabrications in an exposed and failed attempt to obstruct advances by the Syrian Arab army," citing an official source.
"The Assad regime and its backers must be held accountable and any further attacks prevented immediately", said U.S. State Department spokeswoman Heather Nauret, recalling a 2017 sarin gas attack that the West and the United Nations blamed on Assad's government.
"The United States calls on Russia to end this unmitigated support immediately and work with the international community to prevent further, barbaric chemical weapons attacks," Nauert said in a statement.
The Syrian government has repeatedly denied using chemical weapons during the conflict.