President Emmanuel Macron said Tuesday that France agreed with Saudi Arabia on the need to curb Iranian "expansionism" in the Middle East, while also announcing a conference to boost humanitarian support for Yemen, where Riyadh is waging a bombing campaign.
Speaking at a press conference wrapping up the three-day official visit of Crown Prince Mohammed bin Salman, Macron called for "greater efforts to limit Iran's ballistic activity and regional expansionism".
"This strategic vision means reducing all the projects of expansionist political Islam which could feed other forms of terrorism and destabilize the region," Macron said.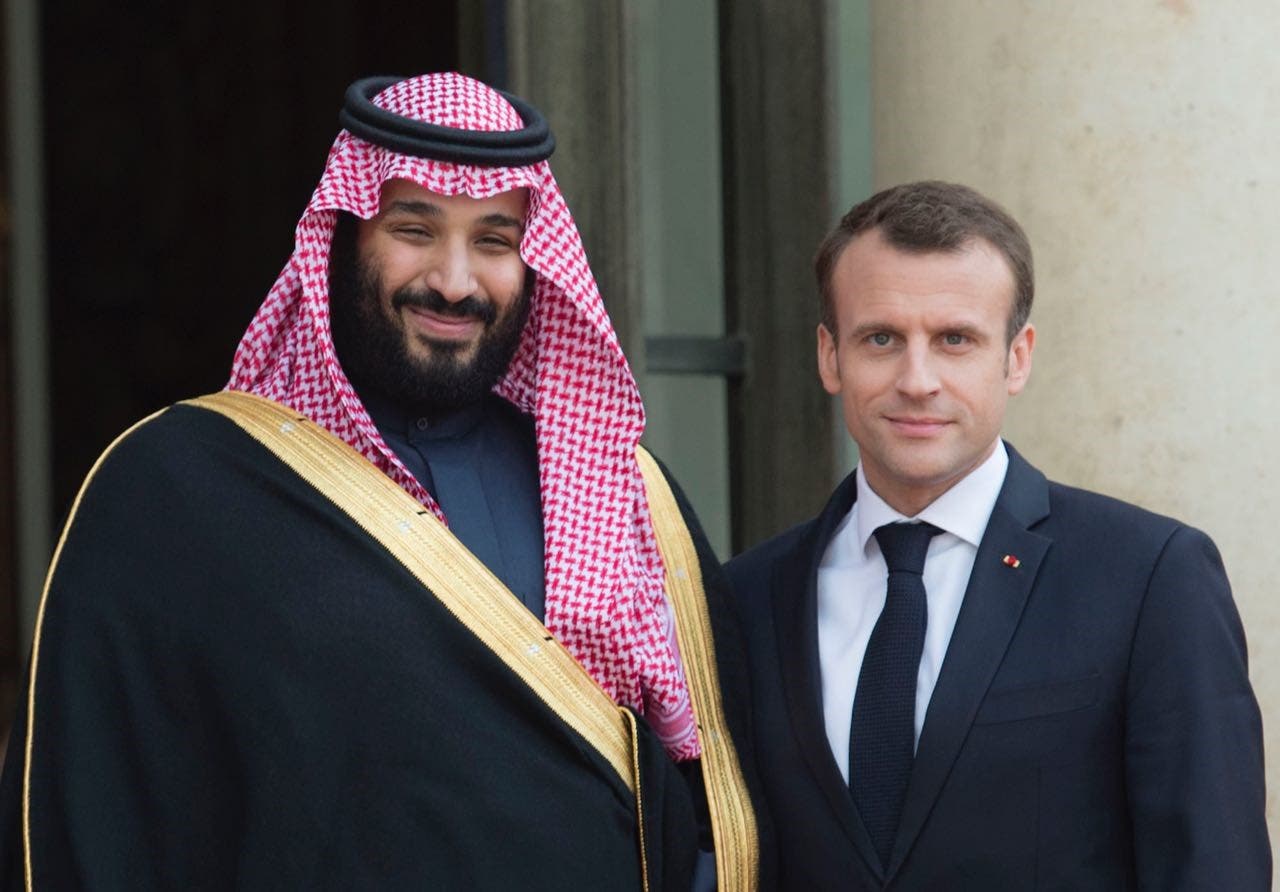 "We will continue to be extremely vigilant on this point," he said, while adding: "It is obvious that we will not tolerate any ballistic activity that threatens Saudi Arabia."
After a trip which has seen France and Saudi sign up for major cultural exchanges as well as discussions of war in the Middle East, companies from both countries signed draft deals worth a total $18 billion (14.5 billion euros).
The memoranda of understanding cover sectors including petrochemicals, water treatment, tourism, health, agricultural and cultural activities, the French-Saudi business forum said in a statement.
Chemical weapons
France will target the Syrian government's chemical weapons capabilities if it decides to strike the regime after a suspected chemical attack in an opposition stronghold, President Emmanuel Macron said Tuesday.
Macron said he would decide "in the coming days" on his response. "Our decision will not target allies of the regime or attack anyone but rather attack the regime's chemical capabilities," he said, insisting he did "not want an escalation".