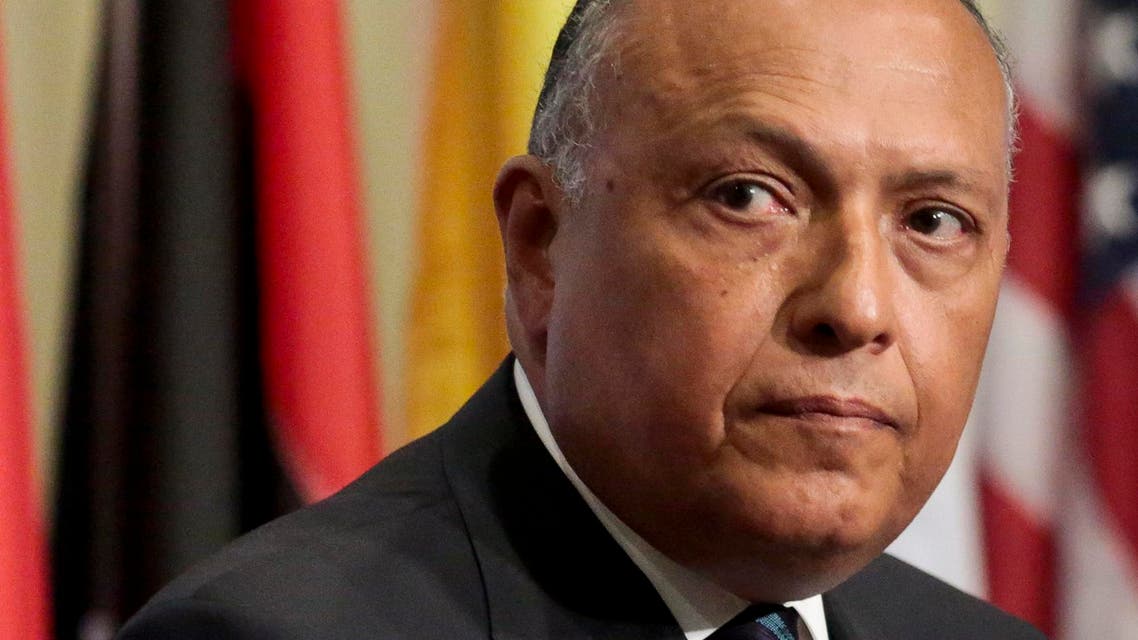 Egypt FM: We stand with Saudi Arabia against anyone threatening its security
Egypt has affirmed its full support for the Kingdom of Saudi Arabia in the face of anyone who tries to destabilize its security or threaten peace and stability on its territory.
Egypt announced in a statement issued by the Foreign Ministry on Thursday its full support to the Saudi Kingdom in the face of terrorism.
The statement expressed Egypt's strong condemnation of the Houthi missile attack, which targeted several Saudi cities, including the capital Riyadh on Wednesday evening.
The Saudi Royal Air Defense managed to intercept and destroy the missiles before falling in areas populated by civilians.
The statement stressed Egypt's firm position in supporting the stability and sovereignty of the Arab countries in the face of any sabotage or terrorist attempts, pointing out that such actions aimed at targeting the security and stability of Saudi Arabia and the region will strengthen the resolve of the Arab coalition countries in order to restore stability in Yemen and intensify efforts to combat terrorism.