Several huge explosions were heard in Syria's capital early Saturday, AFP's correspondent there said, as US President Donald Trump announced strikes on the country were under way.
Syrian state television also reported a US attack on Syria, in coordination with France and Britain.
ALSO READ: Mattis: Time for 'civilized nations' to unite to end Syria civil war
Trump said the strikes would aim to deter chemical weapons use by the Syrian government, a week after a suspected chemical attack outside Damascus left more than 40 people dead.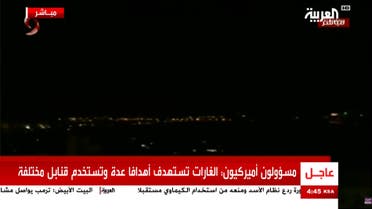 Over 100 missiles fired, 'significant number' intercepted
The US and its allies fired more than 100 cruise missiles at Syria, a significant number of which were intercepted by Syrian air defenses, the Russian defense ministry said Saturday.
"More than 100 cruise missiles and air-to-land missiles were fired by the US, Britain and France from the sea and air at Syrian military and civilian targets," the ministry said in a statement quoted by RIA Novosti news agency, adding that "a significant number" were shot down by Syrian air defenses.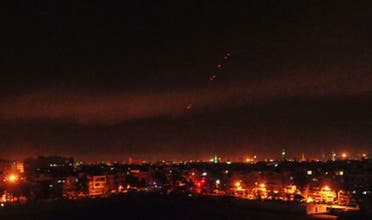 Iran warns of 'regional consequences'
Iran warned of "regional consequences" on Saturday following a wave of punitive strikes in Syria by the United States, Britain and France.
"The United States and its allies have no proof and, without even waiting for the Organization for the Prohibition of Chemical Weapons to take a position, have carried out this military attack," said the foreign ministry in a statement.
They "are responsible for the regional consequences of this adventurist action," it said, condemning a "clear violation of international rules and laws". Iran is the key backer alongside Russia of Syrian President Bashar al-Assad, providing military advisors and "volunteer" ground forces.
"This aggression is designed to compensate for the defeat of the terrorists" in Eastern Ghouta, an area recently recaptured by Syrian government forces, Iran's foreign ministry said.