Circumstances surrounding the death of Ahmad Muhammad Hussaino, major general in the chemical warfare of the Syrian regime, are still unclear.
General Hussaino was killed on the fourteenth of February, before the town of Douma, Eastern Province of Damascus, was bombed on a span of seven weeks with chemical weapons.
General Hussaino was until the time of his death the vice president of the faculty of chemical warfare.
Other sources on the Syrian opposition have reported that Hussaino was at the head of the chemical branch in the fourth division directed by General Maher al Assad, sibling to the president of the Syrian regime, at the time of the chemical attack on eastern Ghouta in 2013.
What was noticeable around the news concerning Hussaino's death was that it mainly reported his death without addressing other circumstances. On social media, the sources of Assad's regime solely mentioned the date of his death estimated between the 13TH and 14th of February.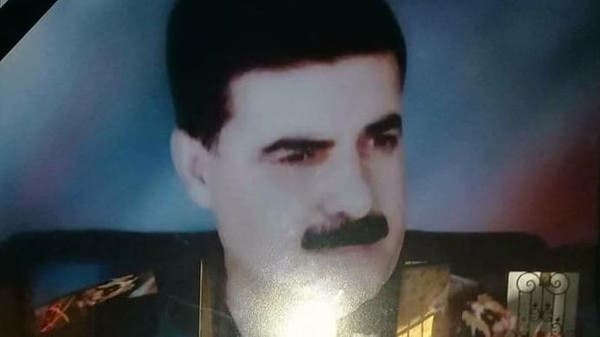 The death of the general, who resided in the province of Lattakia and was native of the northern province of Idlib, came hours after the French president, Emmanuel Macron said that there is no proof that Assad's army used chemical weapons.
Amid official silence, Hussaino's funeral was held with the presence of a number of the regime's soldiers, as observed in pictures shared by activists on social media platforms. No official statement was issued by the regime's ministry of defense despite the critical and important position held by the general.
Military expert and former colonel in the Syrian regime's army Adib Alawi told media sources of the opposition, that Hussaino's death might represent an "attempt" by Assad's regime to conceal certain facts, with the regime being most likely responsible for executing him.
Alawi added that Hussaino held important and sensitive information about the chemical weapon file in Syria.
Last Tuesday the US administration urged the Security Council to issue a resolution allowing the investigation of the chemical bombing of Douma and to hold the perpetrators accountable. The US's efforts were aborted by Moscow's decision to veto the resolution. That being the case, the United States, along with a number of its western partners, threatened to militarily strike Assad's regime in an unspecified number of targets, according to experts, at military and security points and locations.
The chemical war school in Syria was founded in 1971 and later on changed by former president Hafez al Assad to the "College of Chemical War" in 1978, and in 2013 Bashar al Assad renamed it the "College of Chemical Protection"