Malaysian police on Wednesday released a photo of one of the two alleged assailants who gunned down a Palestinian engineer over the weekend, and said they are believed to still be in the country.
Gaza's ruling Hamas militant group has described the victim, Fadi al-Batsh, as a "commander" in its military wing and accused Israel of being behind Saturday's shooting. Israel has neither confirmed nor denied involvement.
Based on eyewitness description, Malaysian police earlier released computer-generated images of the two suspects, believed to be from Europe or the Middle East.
National police chief Mohamad Fuzi Harun said Wednesday that investigators found a motorcycle abandoned near the murder scene and were able to trace an actual photo of one of the suspects. He said the men were believed to have entered Malaysia in late January using fake identification documents.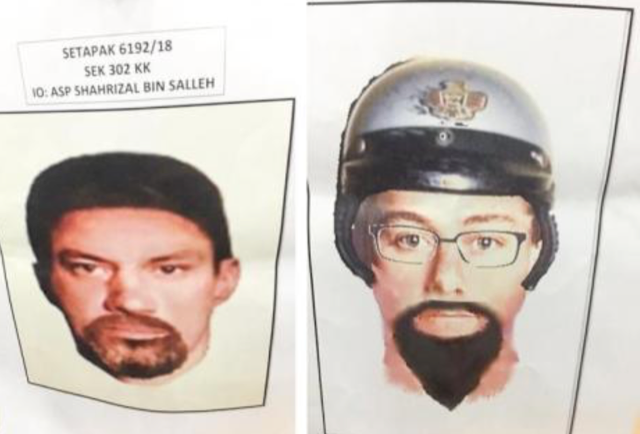 "We believe that the suspects are still in the country," Fuzi said, adding that they may have changed their appearance.
The killing was done in a "very professional" manner and police are working on the angle that the assailants may be foreign agents, Fuzi said. He declined to comment on whether they are linked to Israel's Mossad intelligence agency.
Police said al-Batsh, 34, was hit with more than a dozen bullets by the assailants, who shot from a motorcycle as he was heading to a mosque for dawn prayers in a suburb near Kuala Lumpur. Police said security video showed that the suspects had waited for him for almost 20 minutes.
Al-Batsh's body was released to his family on Wednesday and taken to a surau, or Islamic assembly building, where dozens of people mourned his death at a funeral ceremony.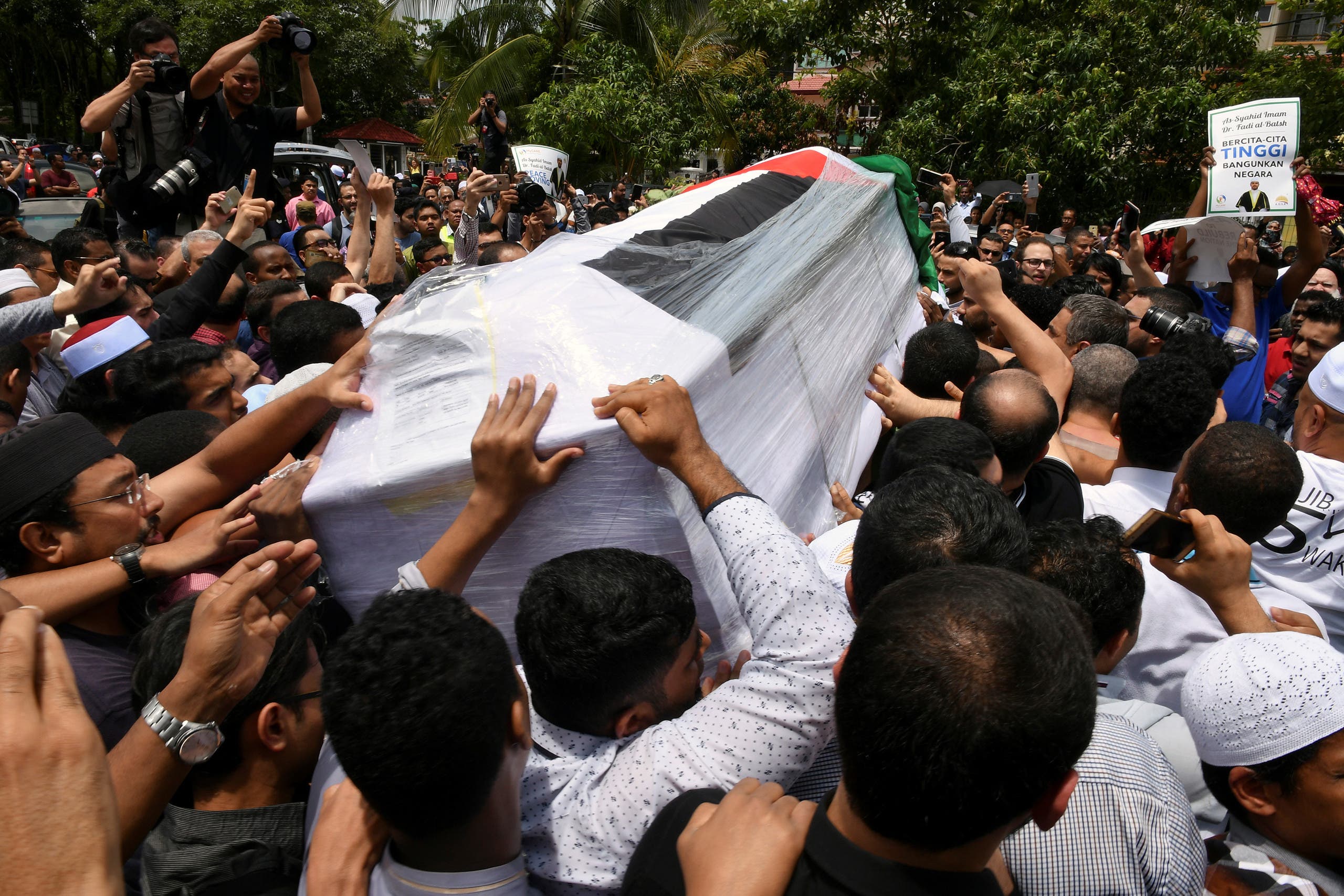 Anwar al-Agha, the Palestinian envoy in Malaysia, said al-Batsh's body would be repatriated later Wednesday to the Gaza Strip for burial. He said Egypt had agreed to allow the body to be returned through its border with Gaza.
Hamas initially stopped short of blaming Israel, saying only that al-Batsh had been "assassinated by the hand of treachery." But later its top leader accused Mossad of killing al-Batsh and threatened retaliation.
A string of Israeli officials have neither confirmed nor denied whether Israel had a hand in the killing.
Several noted, however, that Israel is routinely blamed for such assassinations even when it is not involved. Several Israeli Cabinet ministers welcomed the killing, regardless of who was responsible.
Defense Minister Avigdor Lieberman suggested in radio interviews Sunday that al-Batsh may have been killed as part of a rivalry between Palestinian militants.
Israel has a long history of being accused of targeting wanted Palestinian militants in daring overseas operations and has been linked to other assassinations as well, though it has rarely publicly acknowledged them.
Al-Batsh, an electrical engineering lecturer at a Malaysian university, was believed to have been working on Hamas' unmanned aerial vehicle program and was working on improving the accuracy of its rockets.