A family of five was found killed at a villa in the Rehab district in Egypt on Sunday dawn. According to preliminary reports, the father shot his wife and three children and then committed suicide.

In the details, residents of the neighborhood told Al Arabiya.net that the crime was discovered after they contacted the police to report a foul smell from the house of businessman Imad Saad, 56 years old, who works in contracting.

Imad as well as his wife Wafaa, 43, children, Mohammed, 22, Nourhan, 20, and Imad Jr., 18, were found dead by the police.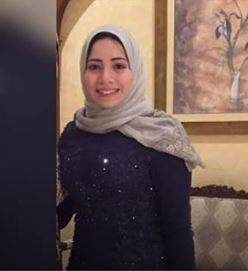 The gun used to commit the crime was found near the father, according to the police. Some neighbors recalled hearing gunshots a few days ago.

Some of the father's friends said he was going through a financial crisis, adding that imprisonment rulings have been issued against him.

The police confirmed that the father killed his family and then killed himself and ruled out other theories, and noted that the bullets used to commit the crime were the same as those in the gun found near the father's body.

Amr I. and Rami M. who have known the family for years told Al Arabiya.net that they visited the family six days ago and they were all doing well and in high spirit.

Amr, however, said that it's unlikely that Imad killed himself as he is a good man and a loving father, adding that Imad was in fact having financial problems but not to the extent that might push a man to murder his family.

The owner of the villa where the family lived said Imad hasn't paid rent in three months.

According to the New Cairo Prosecution, Imad's debt is around two million Egyptian pounds.